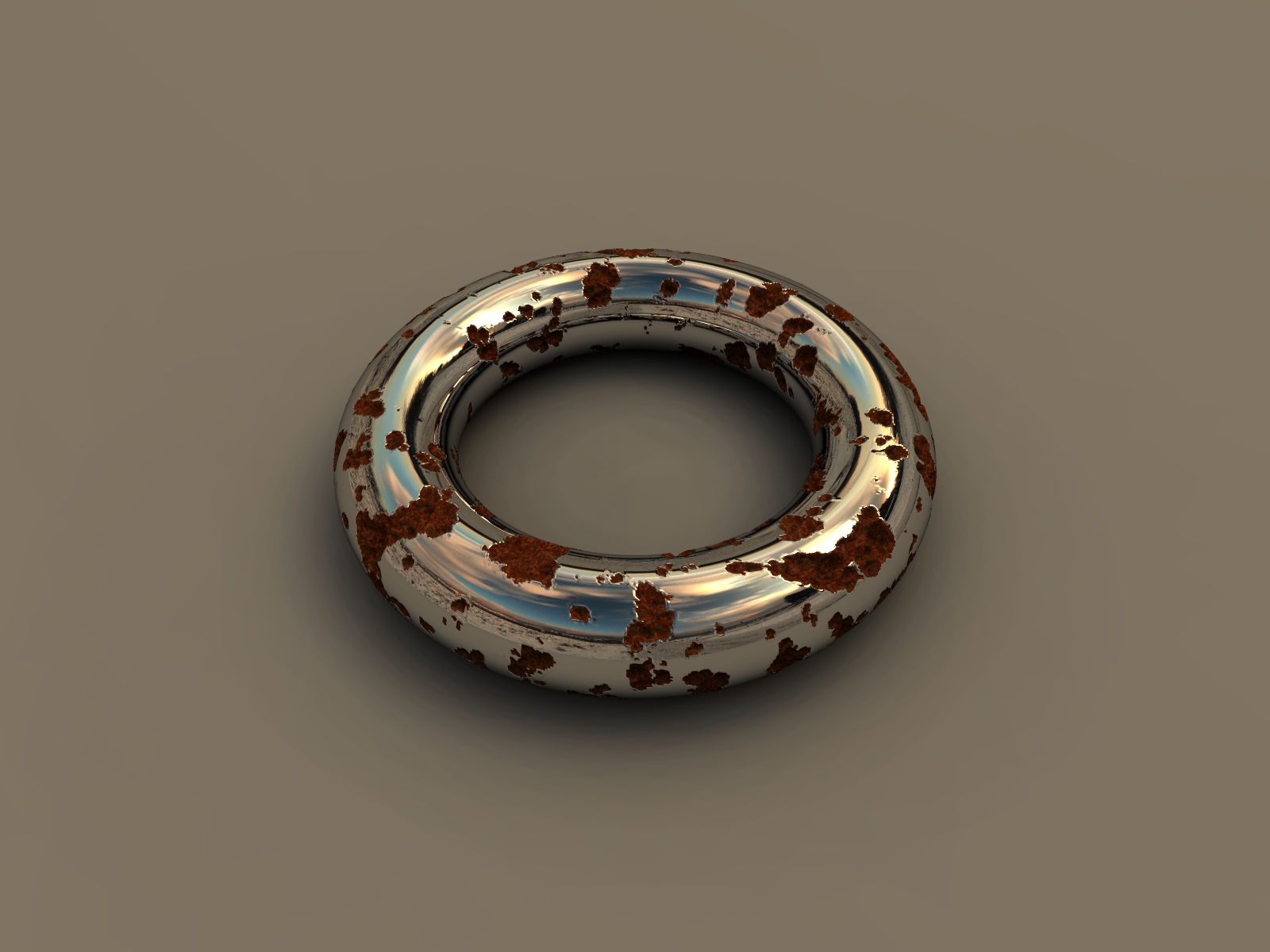 Watch
4th in a series of 5.
1/5)
[link]
2/5)
[link]
3/5)
[link]
4/5)
[link]
5/5)
[link]
*Nov 17*
Fixed!
*Nov 16*
Note: I detected an error in my normal calculations though it may not be readily apparent. This series will be updated tomorrow accordingly, after they have been rerendered. Sorry for the inconvenience.

Interesting, I like the idea of rendering corroded metal. Lookin good.
Reply

Thanks for the comment. Was just a simple concept I wanted to out together (by no means unique though)
Reply

Well done effect !

Software used ?
Reply