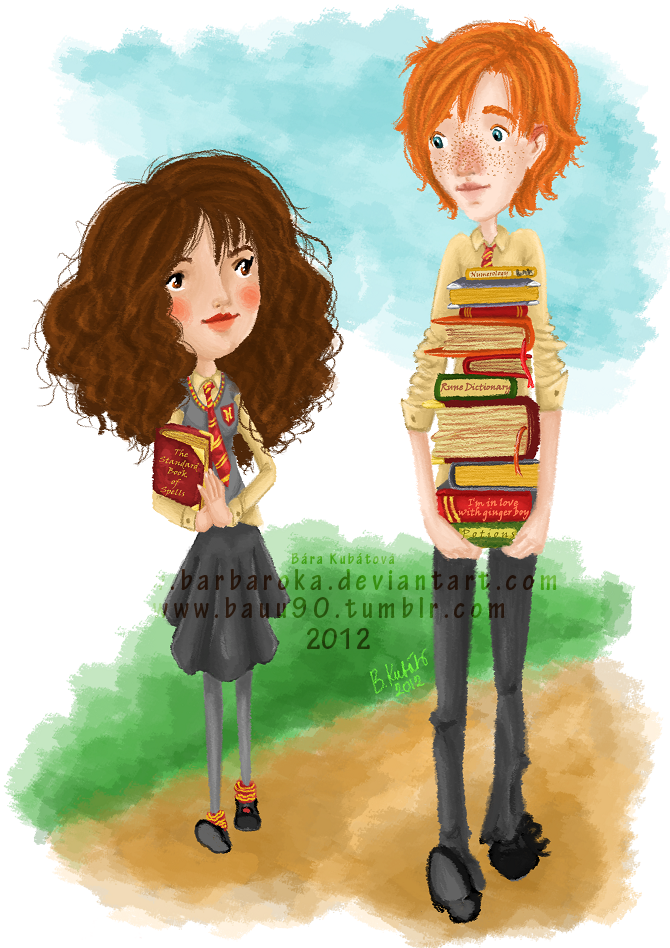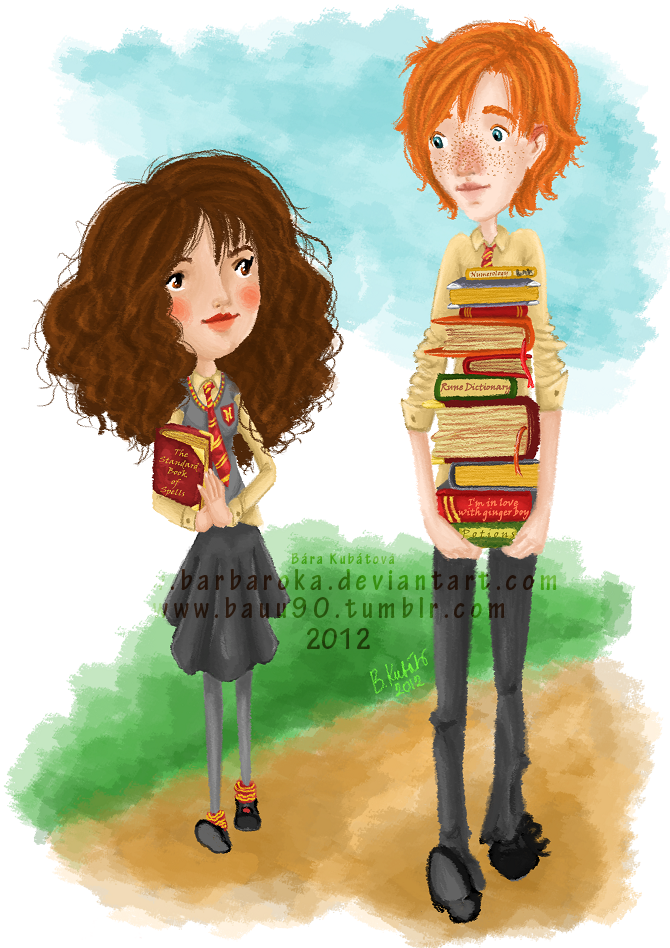 Watch
Since I've drawn Harry with Ginny, I just had to draw Ron with Hermione. They are my favourite couple, and they're perfectly suited for each other.

I like how they talk when they are together, also their fights, and I really love the progress of the relationship. That's the real love for me.


I thought Ron could be cute while carrying her books and with his red ears, how he looks at her... I think he didn't even notice that book "I'm in love with ginger boy".. I think that Hermione thought something like "Wow, he is so strong, he can carry all the books I need". And because Hermione sits at library a lot, I added her socks.

I hope you like it.

Ron and Hermione belong to goddess J. K. Rowling.