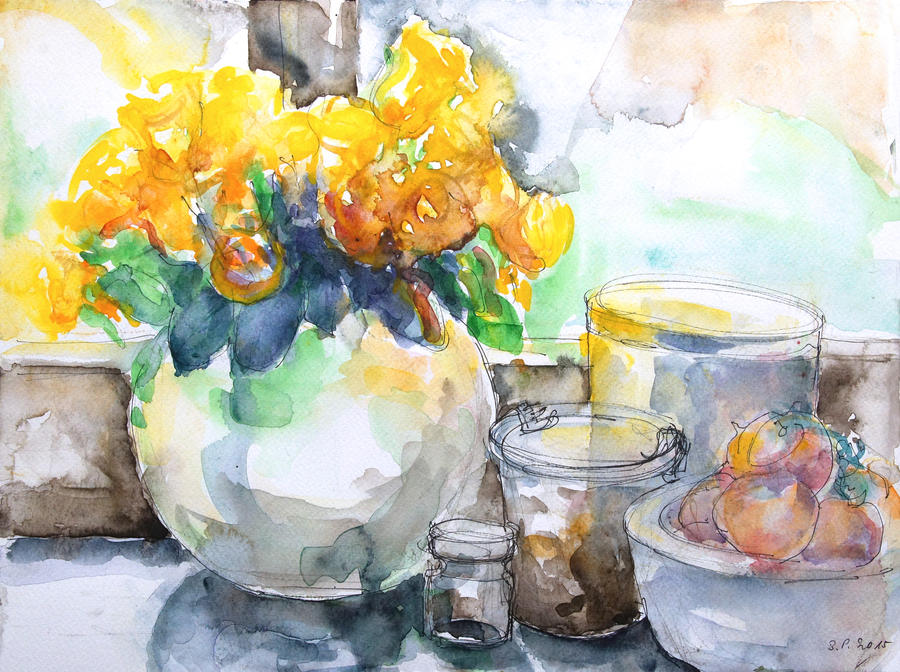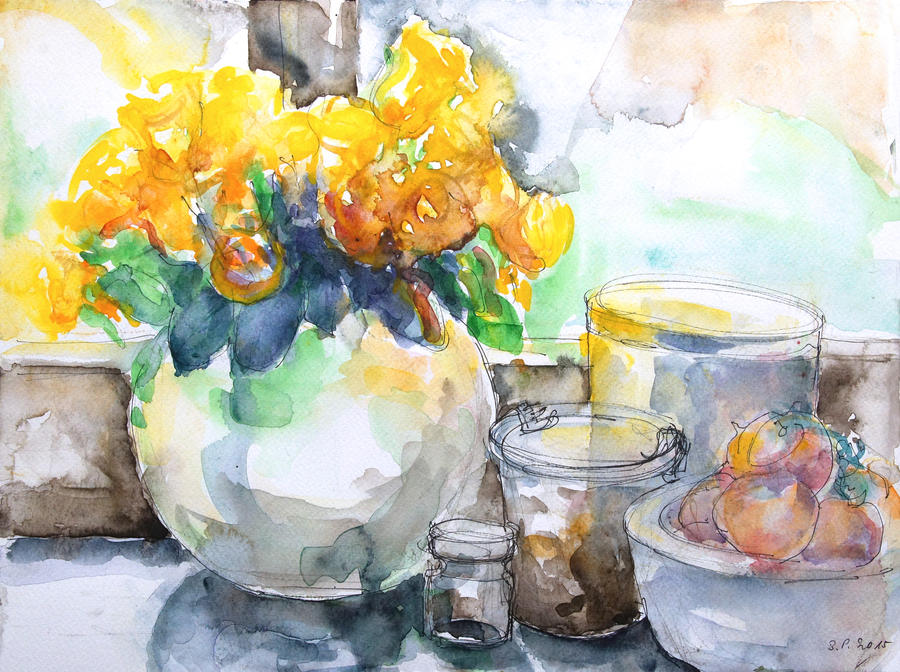 Watch
Watercolor on paper, original size 40cm x 30cm.


Most of my works are for sale.
Please, contact me concerning the availability, price, shipping options and fee of a particular original. Please, contact me, if the print you would like to purchase is not available.

Yeah, sometimes watercolors you can give yourself a more sketchy pencil aesthetic to your paintings than just camouflaging the pencil lining with a few strokes of acrylic paints galore.
Reply

I think ink and watercolors can work really well together. The wicked thing: you have only one try...

Reply

I always am fascinated by how much detail can be brought out with just a little imagination. I love the shading and textures in the little jar. Somehow, it just jumps out at me. Great colors too. Gives me a nice fuzzy feel

Nice job!
Reply