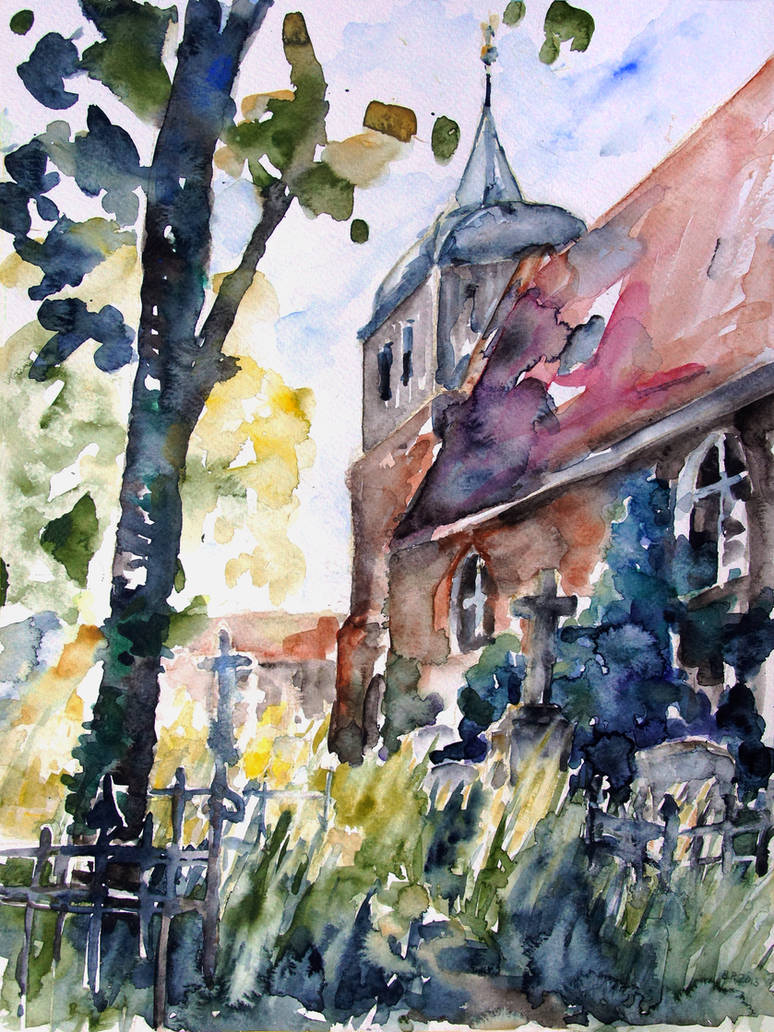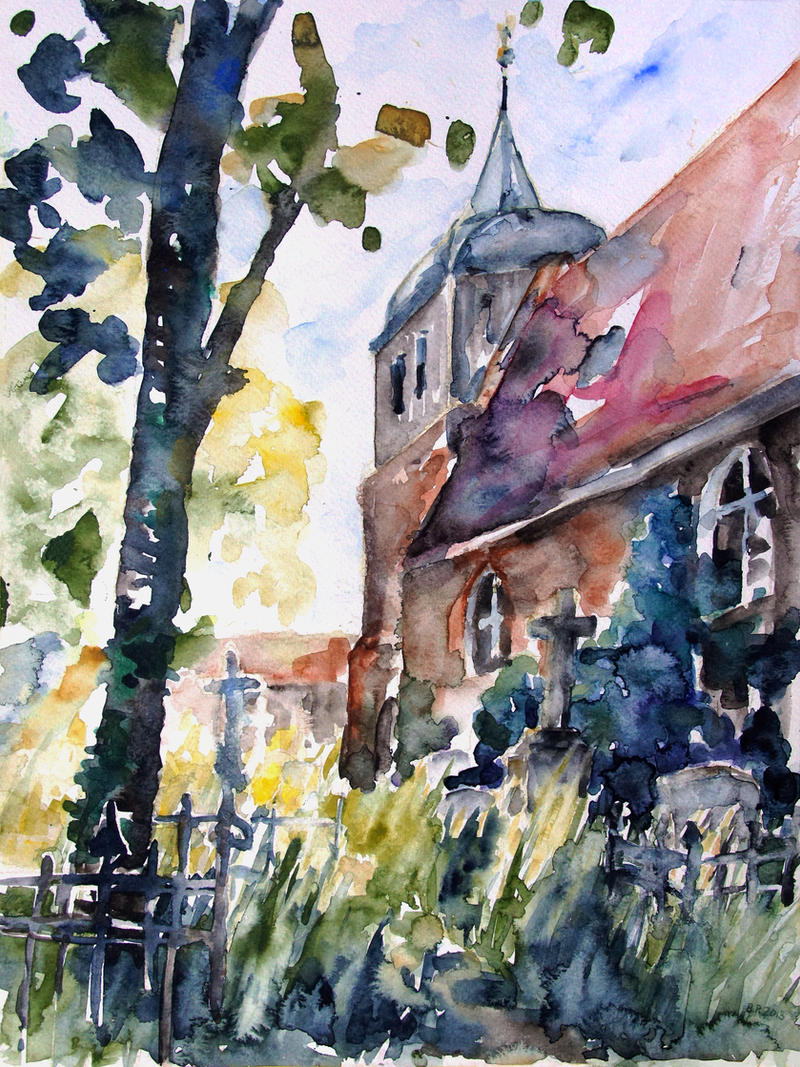 Watch
Watercolor on paper, original size 30cm x 40cm.

Old, overgrown part of the church cemetery in Buchholz, Mecklenburg Lake District, Germany.

Reply

Absolutly incredible! I love it!

Reply

Huggles, sweetie! Glad you like it - at least we both wanted to go to see that church and without you I won't have gone there and painted it so soon.



Reply

This is so amazing. I love this style and composition!
Reply

sehr schön, besonders der Baum!
Reply

Lovely! Great watercolor skills

Reply