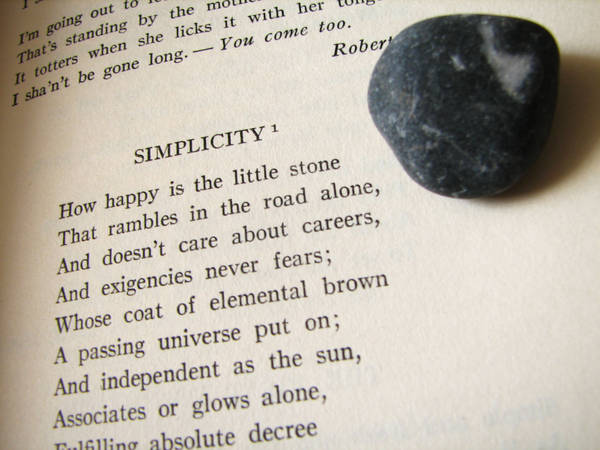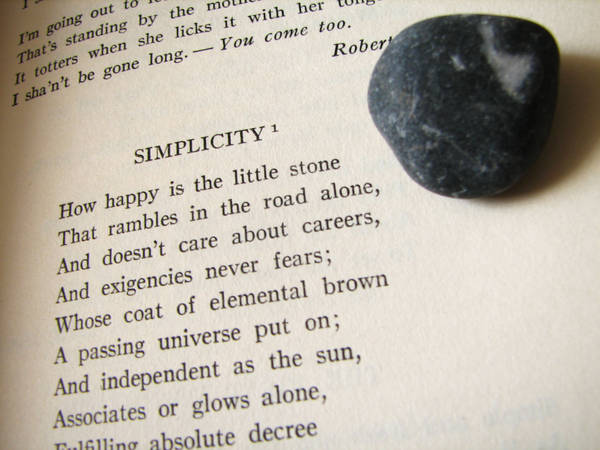 Watch
Simplicity
---------------------------
How happy is the little stone
That rambles in the road alone,
And doesn't care about careers,
And exigencies never fears;
Whose coat of elemental brown
A passing universe put on;
And independant as the sun,
Associates or glows alone,
Fulfilling absolute decree
In casual simplicity.
---------------------------
Emily Dickinson
[[
Heat
]]
[[
Glimpse in Autumn
]]
[[
Moon Song
]]
[[
In Fairyland
]]
[[
To Helen
]]

Reply

such a beautiful poem... i just love it

and the idea of the photo is just great... well done

Reply

Thank you. If you like this, check out the rest in this series. They're linked at the bottom of the description.
Reply

Hi, just wanted to say that I really like this photo. A very great idea.
Reply

Thank you so much. You actually commented before I got the chance to link this piece to the rest of the series. So check them out?
Reply

Reply

thank you! this piece has gotten some amazing feedback. A lot of people actually commented/ faved it even before I got the chance to link it to the rest of the series. =]
Reply