INSPIRATIONAL ART ADVICE JOURNALS - ISSUE #1
DON'T LET ANYONE MAKE YOU FEEL BAD ABOUT YOUR ART + ASSUMPTIONS AND DIFFERENT ARTISTIC VISIONS
I see so many people with destructive rather than constructive comments on people's art or even general styles of art. In my
[previous journal entry]
, I mentioned how, if you're doing art for your own enjoyment, the only person your art has to please is yourself, and I mentioned about people having different artistic visions. Since my return to DA, I have seen many people being made to feel insecure about their art. Here's a very old anecdote that I'm using just for illustrative purposes here, and hopefully it will inspire you to not give up...
Back when I was in elementary school, I'd made this little painting for art class (the assignment was to paint whatever we wanted) and was insanely proud of it, thought it was the best thing I'd ever made. The teacher, however, looked thoroughly unimpressed and said I needed to make it look more abundant, and, pointing to one of their own paintings that they had around the classroom, added, "THIS is what something like that is supposed to look like!" I said I didn't like it and that it was too crowded. (Granted, I should have worded that better, but I was a child.) The teacher then replied that I knew nothing about art and that I'd never be a good artist.

Kiddie!me was crushed, but, with the support of family and friends, I ignored the teacher's discouragement had said and continued doing art.
There are two points to this story:
VISION AND ASSUMPTIONS IN ART CRITIQUE.

When someone draws something, they have an image in their head of what they want to achieve, what they want their thing to look like when it's done. It is difficult for another person to know what that image is, and almost always, they make assumptions of what the artist's vision, their goal, was. More often than not, when someone gives you critique, especially online, they don't ask you questions first to try to understand what your vision was; they just make assumptions and base their critique on that. Very often, they assume you're shooting for a style that's well-known, usually realism; sometimes the style of an artist they look up to.
In the example above, the teacher liked paintings that were full, that showed abundance, and they commented on mine assuming that I would like what they liked. On the other hand, child!me, while still thinking theirs was pretty (despite what I'd replied),
wanted
something more minimalistic for my own.
Even now, I look at stuff here on DA and offline and think, "Wow that's really well done; sooo beautiful!" Sometimes, if not just the execution but the subject appeal to me, I Fav it if it's on DA. But, if I were to redo the same subject (hypothetically speaking, of course; but it's the best way to explain what I mean), would I paint/draw it the same way? Almost all of the time, the answer is "no," not due to a different level of skill, but due to a different vision - in other words, if I painted it exactly like that, it would not be "me."

Takeaway for the artist:
Don't focus on trying to make your art look like other people's.
Focus on developing a firm
vision
of what you want your art to look like and work toward that instead.

Takeaway for the critiquer:
Perhaps it would be beneficial to ask the artist first to explain what they were aiming for, and how they want to achieve it. This would involve talking about stylistic decisions, and what the artist likes and what they don't. Also, asking what specifically they would want to improve. Keeping both these ideas in mind, critique could be a dialogue between both parties, trying to achieve a better understanding of the artist's personal goals and helping them get to those goals specifically, not to the critiquer's own or to a known standard.
DON'T LET ANYONE MAKE YOU STOP DOING ART.
No matter how old you are, no matter how long you've been doing art, and no matter who the person putting down your art is, never feel like your art is crap. If the Artist Master of Super Duper Art of DOOM (if that ever existed) him/herself says your art is crap, literally says your art is "bad" (I've seen so much stuff called "bad art" in here), it just means that you two don't share the same artistic vision - AND THAT IS PERFECTLY OKAY! Art is YOUR personal expression, not anyone else's, no matter how well-recognized they are.
In my opinion, art is only "good" or "bad" depending on how well it achieves or fails to achieve what the artist wanted it to be like. It may be "ugly" to someone else, unappealing to them, not how
they
think it "should" be, but "bad?" That depends on how successful you were in achieving your goal. And if they call it "ugly?" Well, appreciation of aesthetics is subjective, in art just as it is with judging how "hot" or "sexy" one person is

What's ugly to one person is beautiful to another, and both are neither right nor wrong because it's their personal taste. Sometimes, people say "that's bad art!" and perhaps it should be "I don't like that piece of art!" And if they don't like it, it's perfectly fine, as long as YOU do.
Sometimes, often in this site, people say "bad" anatomy = "bad" art. I've already discussed "bad art" in the paragraph above, but let me just touch upon "bad anatomy" for a second, even though that would warrant an article of its own. They mean anatomy that does not adhere to real life; perhaps a better term would be "unrealistic anatomy" because the term "unrealistic" compares it to real life, whereas "bad" refers to an intrinsic wrongness. Art is not real life. Art allows people to show oddly-shaped bones and joints bending the way they don't in real life, if that's what the artist wants. Just two super famous examples from modern art: Sailor Moon characters have unrealistically long legs, and then there's Olive Oyl from Popeye. Note: This is not to be used as an excuse for not learning anatomy. But I
have
seen people using the "don't know anatomy" line on people who clearly do and are employing stylizations.
So remember: Work to move your art toward what YOU want, not toward what others expect of you.
Disclaimer: This does not apply if you are employed by a company and are expected to adhere to their style, but then that's art as a product, not as an expression of yourself (not 100% anyway). And that's perfectly fine, I have absolutely nothing against commercial art, it's great, but it's a different ballpark entirely, and that's not what my journal here is about.
OTHER ART ADVICE ARTICLES


The Misconception Behind 'Study Realism',ART ADVICE ISSUE #10 - THE MISCONCEPTION BEHIND "STUDY REALISM"Most people who draw anime/cartoons have, while asking for ways to improve, at one point or another been told to "study realism." A common response to this is, "But I don't want to draw realism!" But, did you know that the purpose behind this suggestion is NOT so that you

draw

realism? They're not suggesting you change to a more realistic style. What, then?Let's look at this through an analogy:

Say you don't know music yet and decide you want to learn how to play the Happy Birthday song. You're not interested in playing anything else, just the HB song, and you haven't started learning anything related to music at this point. OK, that's fine, and now we have our situation set up. Once you've decided this, you set yourself to learning the sequence of notes to the HB song. You practice and practice, and, after a while, you can play it really well without a hitch.

After a few years, it starts feeling bland to you, and you ask, "How can I make my HB song better?" And someone tells you, "Learn all the other music notes," and "Study classical and other genres of music." And you reply, "But I don't want to play that type of music; I want to play the HB song!" (And that's FINE! It's valid; it's what you want to do.[*Footnote 1])

But without having learned all the other notes and other types of music, you can't make a remix of the HB song, or an "epic version," or a hip-hop-fusion version; you've capped at the end of the first paragraph of this story.

So drawing anime or cartoons is like playing the HB song, or any one song in our example. And here's where our misunderstanding comes in: "

Study

Realism" DOES NOT MEAN "

Draw

Realism"Yes, you'll have to draw it to study it (not only your brain, but also your hand needs to learn the skill), but it doesn't mean that's what all your artwork will look like.

It is meant to give you more tools to make your anime and cartoon work stronger, more appealing, and more unique

. How will it do that? The more music notes you know, the more types of music you understand and can play, the more original a remix/version of the Happy Birthday song you'll be able to make - and it will be unique. Because you will be able to take all that diverse knowledge and apply it to your song, making it stand out, and the next time you play the HB song, people will go, "Wow! This is a really cool version!"So now we can be clear: There is a difference between learning something and performing it. You can perform whatever you choose, but by learning all the things, your performance of your "Thing of Choice" will be stronger.What, Exactly, Will Studying Realism Teach You, Then?,

I. VALUES

If you learn how to paint/shade with a full range of values (by learning realistic shading) that properly depict both volume and lighting, you will have no trouble simplifying that to cel-shading or gradient-shading in your anime or cartoon drawings, because you will at once spot when something is undershaded or the shadows are in the wrong spot. On the other hand, if you try to do cel- or gradient-shading first, you are way more likely to a) undershade, and b) have an inconsistent light source. And when these things happen, you won't be able to tell *why* your drawing looks "off" or bland.

II. COLOR

By studying realistic coloring, you'll be able to learn how color varies across an item (say, a shirt) that is a "solid color." Example: you're drawing a character with a pink t-shirt, standing in the sun, at the end of the school day. The t-shirt is solid pink, however, the colors on it will vary from orange-ish to purple-gray, with some areas almost a bright red (and that's not even considering items around the shirt that would bounce light back onto the shirt and change its color). But you'll only know this (and how to do it) if you study realistic coloring.Then you can apply that knowledge to your stylized artwork and make it stand out more.,

Photograph of real pears, by

@Daykiney

|

Drawing of a stylized pear, by me.

See how studying realism can enhance your cartoon work.

III. MAKE BETTER STYLIZED ANATOMY

By studying and learning realistic anatomy, you will be able to make stylized art that, for example, doesn't have one arm longer than the other, because you will have learned how to

measure

proportions, even if you don't

draw

realistic proportions. So that if you decide you want to draw unrealistically long legs (eg: Sailor Moon), you'll be able to make them look good and keep them consistent.You will also be able to draw figures in any position, because you will have learned how body parts are made up and how they move, as well as foreshortening/perspective.So when you go to draw a pose you haven't drawn before, it will be WAY easier.

IV. UNDERLYING SHAPES

Although this is one of the least-mentioned aspects of art-learning, it is, in my opinion, one of the most important, because when you learn to see underlying shapes (the quasi-geometrical shapes that build up a figure), couple with learning how to measure a form using other parts of the same form as reference (measuring the length of one body part by the number of times another body part fits in it, as mentioned in Section III, above),

you will be able to DRAW. (Period.)

You won't be able to draw just people. Or just wolves. Or just cats. You will be able to break down a new subject into its building blocks and come up with a very reasonable likeness. And whatever's different, you'll easily be able to make relative measurement to spot why and fix it.,Once you learn to identify underlying shapes and how to measure proportions in anything,

you will also be able to pick up and reproduce any existing style without much trouble

. For example, this was my first time drawing anything Peanuts. I didn't have to do practice-sketches for it (though there's nothing wrong with doing that). But I knew, from realism, that to achieve a good likeness, you need to measure body parts relative to other body parts, so I looked at Schulz's drawings and was able to determine: OK, Charlie Brown's head is roughly this shape, his body is so many heads tall, his eyes are this % of the head, the ears are this far in, the arms reach down to here, etc. I knew what to look for.

V. FOR THOSE WHO WANT SEMI-REALISM

If you want to do "semi-realism," you'll have a way easier time of it by learning realism and then stripping it down as much as you like, than by starting off with "100% anime" and trying to build it up without knowledge of realism. People think the latter is easier, because it *seems* less intimidating, but it's like trying to drive to a store you've never been to without knowing its address: you'll be driving around forever trying to find it, and it will be frustrating. What people call "semi-realism" is stylized realism, and you can't really hit it without knowing how realism works.

CLOSING NOTES

It also doesn't mean you should stop drawing anime/cartoons and focus solely on realism for X amount of time - you can do both concurrently. In fact, the most fun way to study realism is to do so on your favorite subjects; you can even turn your reference into your favorite character!Studying realism is also one of the best ways to help develop your OWN, unique style; one which, when people look at it, say, "Oh, that's [your name]'s work!" For more on this, see:

Art Advice Issue #5: About Style and How to Find Your Own

.

*Footnote 1:

It is fine as long as you are drawing for yourself. As soon as art is a job and you're drawing for an employer, you have to draw in the style they tell you to. So, in this case, it's to your advantage to be flexible. I hope this was helpful and helps clear up a common misunderstanding people go through when receiving feedback.

OTHER ART ADVICE ARTICLES:

Issue #1 -

Don't Let Anyone Make you Feel Bad About your Art: Assumptions & Artistic Vision

Issue #2 -

Dealing with Art Mistakes: How to Have a Positive Outlook

Issue #3 -

Advancing in Art: The Three Ps

Issue #4 - a -

Basic Tips to Make your Art Look Better

b -

Advanced Tips for Photographing Traditional Art

Issue #5 -

About Style and How to Find your Own

Issue #6 -

Dealing with Art Block

Issue #7 -

How to Ask for and Provide Critique

Issue #8 -

Random Traditional Art Tips

Issue #9 -

Debunking Common Art Myths

Issue #10 - this oneIssue #11 -

Making Feminine & Masculine Features (Stylized)

You can also find these (and other helpful stuff) linked in the "Art Motivation Corner" (green) widget on the bottom right of my profile page.

Art Advice Issue #9 - Debunking Common Art Myths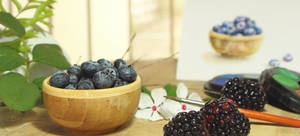 There are many phrases here on DeviantArt that get passed around and repeated like they're The Art Law. Usually, these pieces of advice are well meant, and they may have been relevant to the person who first received them, but they are usually not universal truths - what applies to one person may not necessarily apply to everyone else. Let's take a look at some of these and see what's really behind them.




MISCONCEPTION #1 - THE GREATER THE LEVEL OF DETAIL, THE BETTER THE ART
That's like saying coffee with twenty sugars is better than coffee with just two.

Some people might like some coffee in their sugar, but it's not for everyone.
The general idea behind this may have been that if an artist can put believable textures and details into their work, they've honed their skills well. However, this idea often gets misinterpreted, resulting in beginner artists believing tha

Art Advice Issue #8 - Random Traditional Art Tips


GENERAL
* If you draw or paint on a table, keep a paper tissue under your drawing hand to keep the oils in your skin from transferring to the paper (this happens even if you've just washed your hands), which may keep the pigments from being properly absorbed in some places.
DRAWING
* To check for errors in your sketch, especially those relating to symmetry, rotate your canvas and place it on each of its sides, step away and look at it. Also, take a photo or scan it, and do a horizontal flip on the image with your computer.
* To easily transfer your sketch onto watercolor paper, board, wood, or other surface, color the back side of your sketch (scan and print it onto regular printer paper if it's in your sketchbook) with a graphite pencil (2B works fine, HB is harder to transfer), tape it graphite-side-down to your watercolor paper, and go over the lines with a pen or sharp pencil. This works like carbon paper but th

Art Advice #7: How to Ask for + Provide Critique


Critique - if asked for and provided correctly - can be beneficial and doesn't have to hurt. Here, we'll talk about some things to keep in mind when asking for as well as when providing critique.
I. For both the artist and the critiquer - Opening notes
II. For the artist requesting critique / improvement help
III. For the person providing critique
IV. Closing remarks
I. FOR THE ARTIST AND THE CRITIQUER - OPENING NOTES
DeviantArt is a great platform for interacting with other artists and growing your skills, as well as helping others do the same. Critiques may be exchanged in many ways: in a forum or journal post, in the normal deviation comments, via private Note, or even via chat. Be aware that if you don't have a Core Membership, you can still ask for critique - just say so in your deviation description or make a post about it!


It's important, however, to rememb

Art Advice Issue #6 - Dealing with Art Block


There's something really important to keep in mind: "Art Block" is a mental state, and, as such, it is temporary and you can overcome it!



The term "art block" is misleading, because it makes you think it has one definition, when, in fact, it is a term used to refer to several quite different situations. Here, we'll talk about the different types of art block and how to overcome them.


TYPE 1 - I WANT TO DRAW, BUT I DON'T KNOW WHAT!
This is the easiest type of art block to deal with. DRAW ANYTHING! It doesn't have to be something spectacular; drawing an object on your desk or in your room will do; it will help you break out of this art block. Here are some ideas for you:
Ask your friends or watchers or random people for suggestions. You don't have to draw all of them; just take the ones that seem appealing to you.Draw random objects: dec

Art Advice Issue #5 - How to Find your Own Style


By far the most common concern I see people on DA mention is, "I wish I had my own style / How can I get my own style?" Hardly a week goes by when I don't see different people saying this. Because of this, I decided to write this article with some tips people may find useful, when searching for a style to call their own. This is what I did, ten years ago, when I was trying to find my own manga style; and I've mentioned this method to some other people and they found it informative and useful as well, so I'm sharing it with you all.
The first part of this article will talk about what is included in what we call "style" (did you know personal style is also found in realism?) and the reasons behind common stylizations (as commonly seen in anime and manga).
The second part talks about how an artist arrives at his or her style, and describes a method you can use if you don't want to wait for your style to surface organically ... in other words, if you wan

Tips for Photographing Traditional Artwork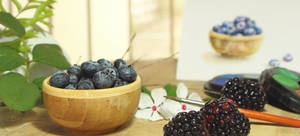 A more advanced expansion on my "Basic Tips" article, Basic Tips to Make your Art Look Better. First, let us recap on those basics:
TIPS FOR PHOTOGRAPHING ARTWORK:
Make sure your picture is laid out flat, either lying flat on your desk or attached to a wall. Minimize wrinkles. Set your camera perpendicular (at a 90-degree angle) to your picture. You can use the paper or the canvas' edges as guides against your camera's display to align the picture properly.Unless you have a DSLR with an adjustable flash and are well versed in flash photography, do not use a flash.Take the photo in a well-lit area.
This probably doesn't work if you use a phone camera, but if you use a regular camera and your hands aren't steady enough, set your camera on a pile of book (or use a tripod if you have one) to keep it steady, and use the timer to take the phot

Basic Tips to Make your Art Look Better


This month's article is a two-parter; one with basic presentation tips for different media, and one with more advanced suggestions for photographing traditional art. For the more advanced article, see here: Tips for Photographing Traditional Artwork
This part s super basic and requires no skill whatsoever, but for people who do this, it REALLY helps your art look better, when displaying online, and minimizes rejections from Groups.
I. ALL MEDIA - MAKE YOUR OWN WATERMARK OR SIGNATURE



UPDATE Jan. 2022: This section used to advise against using intrusive watermarks, providing examples as to why they make your piece less attractive, and offered more aesthetic alternatives. However, given the recent mass-scale wave of theft the art community is currently undergoing, I feel I can no longer advise against intrusive watermarks. Thieves have brought us to this. Do what you must.
SUGGESTIONS:

Art Advice Issue #3 - Advancing in Art: The 3 Ps


For people who are new at art, or new at a different medium.
Keeping what I call "the three Ps" in mind will help you power through and not quit before you've reached your goal.
I. - PRACTICE
It sounds cliché, but practicing is necessary; not just for art, but for everything. Much like athletes spend years in the youth levels, learning the skills, before they can become professionals... and then even when they're pros, they go to training every day, to hone their skills. Just like they do, so, too, must an artist practice.




Practice can be anything. It doesn't mean you must shade so many spheres before you can-- no! You can shake it up! You practice and hone your skills with every drawing you make. You can practice drawing your OCs, your pet, your favorite piece of decoration in your house. Practice with s

Art Advice #2 - How to Have a Positive Outlook


When doing art, we know what we want something to look like. When it doesn't turn out the way we want it to, it's easy to fall into the trap of feeling discouraged. But don't!!


First, if it gives you some consolation, know the fact that everyone screws up sometimes, even professionals. People just tend to not show their screw-ups, so it's easy to make the false assumption that everything they do is wonderful and they never mess up. Just because you didn't see it doesn't mean it didn't happen. Mistakes and product the artist doesn't like happen to everyone at all levels. It's completely normal!


Change your outlook about mistakes. When we draw something that doesn't come out how we intended it, keeping these two things in mind will help you move forward:Every time something doesn't come out "right," we get one step closer to getting to the point where it does come out just the w