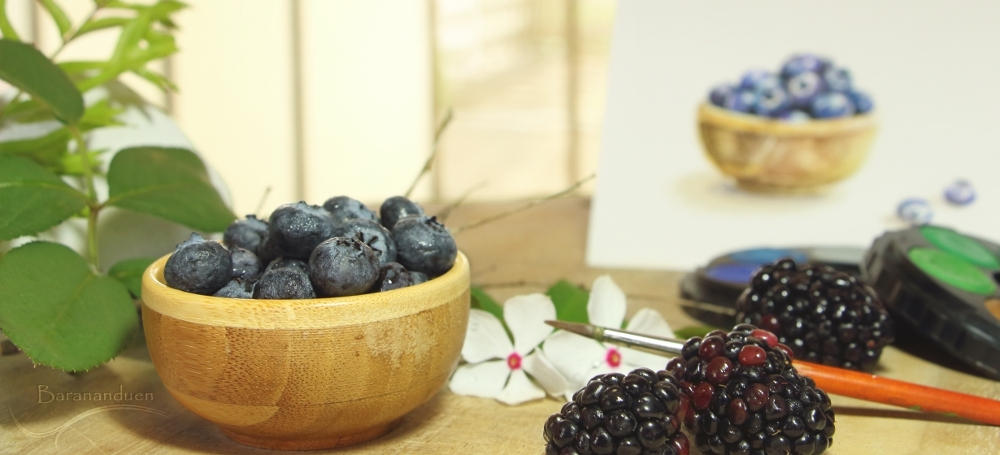 There are many phrases here on DeviantArt that get passed around and repeated like they're The Art Law. Usually, these pieces of advice are well meant, and they may have been relevant to the person who first received them, but they are usually not universal truths - what applies to one person may not necessarily apply to everyone else. Let's take a look at some of these and see what's really behind them.


MISCONCEPTION #1 - THE GREATER THE LEVEL OF DETAIL, THE BETTER THE ART
That's like saying coffee with twenty sugars is better than coffee with just two.

Some people might like some coffee in their sugar, but it's not for everyone.
The general idea behind this may have been that if an artist can put believable textures and details into their work, they've honed their skills well. However, this idea often gets misinterpreted, resulting in beginner artists believing that if they draw a ton of really tiny details and objects in their piece, leaving almost no white space and no item not rendered to the fullest, they'll have created a masterpiece. This is very overwhelming to the viewer.
First, you need to decide what effect you want to cause in your viewers. ("Wow" is not an effect. XD You can get "wow" in many ways. Just make sure you get "wow" and now "ow.") What I mean is, while "Where's Waldo" -type of art is valid, only pack your work with that much detail if it's truly what you want. Be aware that the downside of this is that the viewer's attention is scattered throughout your entire piece, and while some might enjoy the search, others might be turned off by it and move on, away from your art piece. Having weighed those things, if detail Level 10000 is what you really want, then, great! Go with it! If you're not so sure now, read on.
Consider, instead, using detail to direct your viewers' attention to a particular part of your piece. Think of where you want your viewer to focus, and apply a greater level of detailing there, leaving other parts less rendered/detailed. Like lighting and saturation (and line weight, when using lineart), level of detail is a way to tell a viewer "This part is important!" and you should use that to your advantage. You can even create a "visual trail" this way, guiding the viewer's eyes from one section of the painting to another, to whatever effect you want.
MISCONCEPTION #2 - EVERY PIECE NEEDS TO TELL A STORY
Summary: No.

There are illustrative works that are indeed meant to tell a story (in different levels, depending on the purpose of the piece). However, others are meant to convey an emotion without telling a story, and yet others are meant to just look aesthetically pleasant - or unpleasant, depending on the artist's goal. Spoiler: They're all valid and may all be "good" art.
Many people here on DA want to go into manga/comics (while landscape, portrait [not anime pinup art], and abstract art are not very popular here), and that's probably why this idea has been generalized so much, and eventually, some people came to think that it should apply to ALL non-sequential art. When you set out to create a new piece, do not feel like you HAVE to flesh out a whole scene, with action lines and interaction, to make a "good" piece of art. If your goal is not to "tell a story," that is perfectly fine, too.
In short, some art pieces are meant to tell a story, some aren't. Both are equally valid and can be awesome art.
MISCONCEPTION #3 - "CLEAN" LINEART IS IMPORTANT FOR A GOOD DRAWING
First off, you don't need lineart at all. Even if you're making anime-style art, you do not need lineart; it is completely optional. You can choose to have clean (I prefer using the term "smooth" since it's more neutral) lineart, sketchy lineart, or no lineart at all - and your piece will not suffer for it, if you do it right.
Here, we have to go back and remember that if many people are doing something, it doesn't mean you have to do it, too. Really stop and think about what you like (for your own art - it is normal to like something in the art of others but not want it in your own art) and what feels like "you." (Related:
Art Advice Issue #5 - How to Find your Own Style
) "Yes, but the popular works all do ___!" OK, stop right there; there are three things wrong with that statement:
1) "All," no. You will find a bunch of everything.

2) Are you doing art for yourself or for others? Really think about this. You can think about this in general terms: "Why do I do art; for whose enjoyment?" or in specific terms: "Who is this particular piece of art for?"

For the first question, you should probably do art for yourself, and, by that, I meant the way you like it. If you do all your art for the purpose that "the general audience" likes it, at one point, you'll end up frustrated, because there will always be people who don't like your art, however you do it.
For the second question, ah! THAT is when you can do art the way other people like it - and by other people, I mean your client for that specific piece (assuming they're paying you). If it's not paid work, you have more leeway.
3) "Popular" - They didn't become popular because they did clean lineart or whatever other specific aspect of style. They (probably*) became popular because they honed their skills so well that, whatever it is they do, they do it well.
I said "probably" because there's more to popularity than skill; there's also marketing and, yes, chance.
So, in summary, smooth lineart is not a must. What you should do, is pick something that works well for you.
MISCONCEPTION #4 - IT'S BEEN X MONTHS SINCE I STARTED DRAWING; I SHOULD BE GOOD BY NOW!


...and a few months is like a day. Art, like anything else, takes years to master, but don't despair: it's worth it! And remember that the sooner you start, the sooner you'll start getting good. You have to go through all the work to be able to draw the way you want, so might as well start soon, no?

Related:
Art Advice Issue #3 - Advancing in Art: The 3 Ps
MISCONCEPTION #5 - EXPENSIVE ART SUPPLIES ARE NECESSARY TO MAKE GOOD ART

It's not the materials, it's what you do with them that counts. Expensive stuff won't make you draw or color better; practice, on the other hand, will. If you know how, you can make great art with $5 watercolors, free painting software, etc. At least 95%, if not more (in most cases, way more) of an art piece's appeal is going to come from your skill in drawing, painting, composition, etc., not from what materials you used to make it.

Personally, I have worked in many, many art media, and the only one where I've found that equipment limits you is photography, where having a camera with full manual settings gives you more freedom to take a photo exactly the way you want, instead of relying on the more automatic settings of a point-and-click camera. But, even there, you can create really good photos without a fancy camera, if you know your composition, lighting, etc.
MISCONCEPTION #6 - THIS COLOR SHOULD BE AVOIDED

I honestly cannot fathom where this came from. There are no "bad" colors. Any color can be used in visually unappealing ways, but there are no colors that are intrinsically "bad" or that denote "bad" art.
I've also heard this applied to groups of colors/shades. For instance, there's the idea that "muddy colors" are to be avoided. "Muddy colors" are also known as "earth tones" (see how the negative connotation disappears there?) and there's a way to use them in visually appealing ways.
So it's not the colors themselves; it's how you use them.
MISCONCEPTION #7 - PHOTOGRAPHY IS NOT ART, ANYONE CAN TAKE A PICTURE

This is exactly the same as saying digital art isn't art because the computer does everything for you (which you all know is false). To put it into perspective, taking a camera and just pressing the shutter is to photography what doing exactly this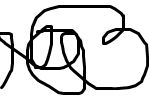 is to drawing. Not even stick people; THAT.
To take a good photo (I actually like the term in German better: "Fotos machen" - to make photos), you need to know composition, lighting, and color theory - just like in painting! - aside from all the technical aspects of what you should do to make a photograph look the way you want it to: how far to open the shutter, how fast, what level of ISO to use, etc. And, non-photographers don't know this, but the three main variables in a camera tend to work in opposite directions, so as you add more to one (so to speak), it takes away from another, so you have to figure out a way to either strike a balance or compensate for that loss. In addition, unlike with painting, you often can't just make your subject pose or stand still (animal photography, for example), or put the light where you want it, and with the temperature you want it (in this case, you need to wait for a particular time of day, and for a day in which weather and lighting conditions match what you want).
I'm working on a separate article to explain how photography really works, to non-photographers, but for now, this should be enough. There's also this article where two other photographers and I were interviewed, and we explained our process for a particular piece each:
Behind the Scenes: Still Life
If you read that, you'll see that sometimes, we even have to make props ourselves.
Another shape this idea takes is arguing that traditional or digital art is better than the other. No art form is better or worse than any other. They all have their pros and cons, their easier and harder aspects, and, most importantly, they're all art and you can use your experience in one to build upon your knowledge database and improve on the other. Yes! This transfer of skills is completely real. And, even if the exact way you go about doing something may be different in different media (though not necessarily), know-how in one medium can definitely be transferred to another.

MISCONCEPTION #8 - EDITING PHOTOS IS CHEATING

Even after you do all the stuff in #7, photos rarely capture colors as your eye sees them. In fact, in the photography forum here on DA, they argue that camera manufacturers build cameras to take grey (desaturated) photos, in order to capture a greater range of values and detail, and they're assuming you'll fix it in post-processing. You can read the full explanation here:
[link to full explanation]
- excellently written and very informative; I highly recommend it! In addition, the in-camera white-balance settings are often more exaggerated than what you really want.
MISCONCEPTION #9 - STUDIES ARE BORING

That depends on what you're using as a reference. You don't have to do studies of fruit spilling out of a bowl onto a crumpled tapestry if you find that uninspiring. Do studies of things in which you're interested! For example, find an object you really like and draw it. Find photos of your favorite celebrities and draw them. Draw a person from a reference photo and then turn them into your favorite character. These are all ways to make studying art fun.

MISCONCEPTION #10 - PEOPLE OVER 25/30 SHOULD BE DRAWN WITH WRINKLES AND GREY HAIR

OK, more than an art misconception, this is really a life one.

But, uhm, what?

lol That's off by quite a few decades.

That said, however, genetics play a huge part, and some ethnic groups tend to show greying hair and even balding much sooner than others (some people might start getting grey hair and even going bald as soon as their teenage years). Also, wrinkles depend on the quality of the skin and sun/weather exposure, too.
... but, generally speaking, still no.

(And you younger ones will be glad for that one day! haha)
MISCONCEPTION #11 - YOU CAN'T DO [THAT]

Whatever "that" is, the correct answer to that (in your head only; don't write it out and start an argument; the person most probably is well-intended) is "Watch me."
Art, in its many forms, is the premiere expression of creativity. However, sometimes, it seems like we get bogged down by all the things we need to learn in order to improve, that we may be tempted to take them all as unbreakable laws, and not as the tools they are. Remember they are tools: you may choose to adhere to them or not. They help us develop as artists, and you should always consider them, but, at the end, if you like something else better, you're free to ignore them - it's called "creative license." (Not to be confused with Creative Commons Licenses - that's a legal term that refers to something else entirely.)
Common things I've heard: "Outlining with black is n00bish; don't do it," "You can't create good art with this software," "[Body part] doesn't bend that way," "[Fantasy creature] should have the body structure of [real creature]," and so on... I've said it before on a different article, but just because one artist applies certain restrictions to their art (and it's fine if they do!) doesn't mean the next artist must take on the same restrictions for or apply the same rules to their own art. (Unless they're both producing art for the same company. In that case, the boss is boss.)
Art movements came about by people going, "Oh, you say I can't do THAT? Watch me!" Impressionism, abstract art, etc. were born this way.
And, with that, we end this article. I hope you enjoyed it, and, see you next time!


Just starting to read your art advice-- thank you for this series!
Also, as a 39 year old getting back into art, especial thanks for #10 :D