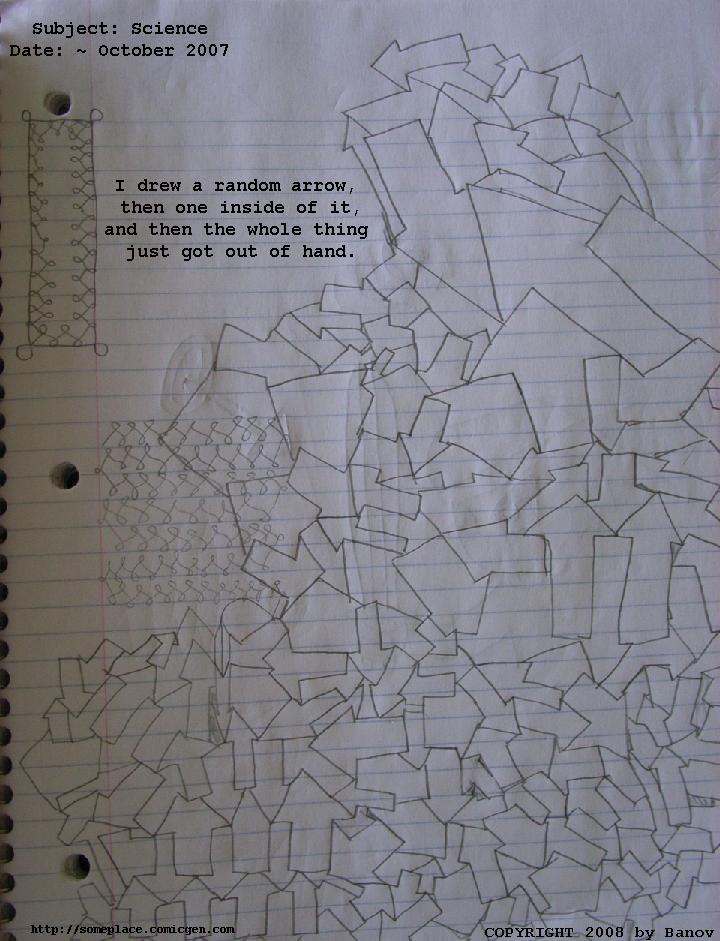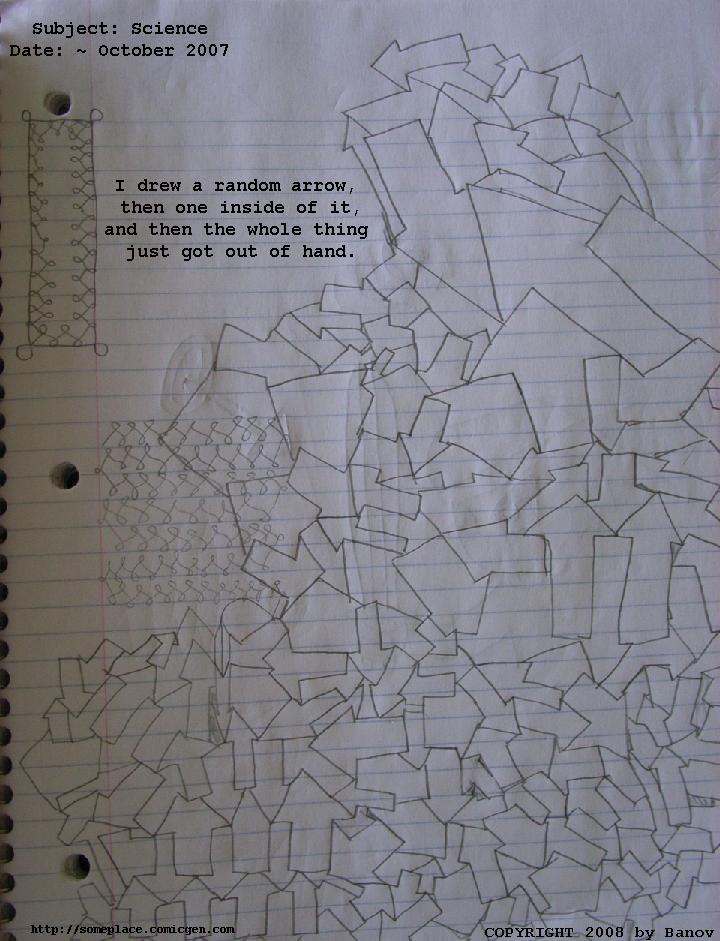 Watch
This is page from my webcomic, Doesn't Pay Attention in Class. It's a collection of doodles I found in my notebooks, and put online as a webcomic.
This doodle depicts a cool pattern I made by drawing lots of arrows inside each other during science class.
You can find the comic at
[link]
if you like this.