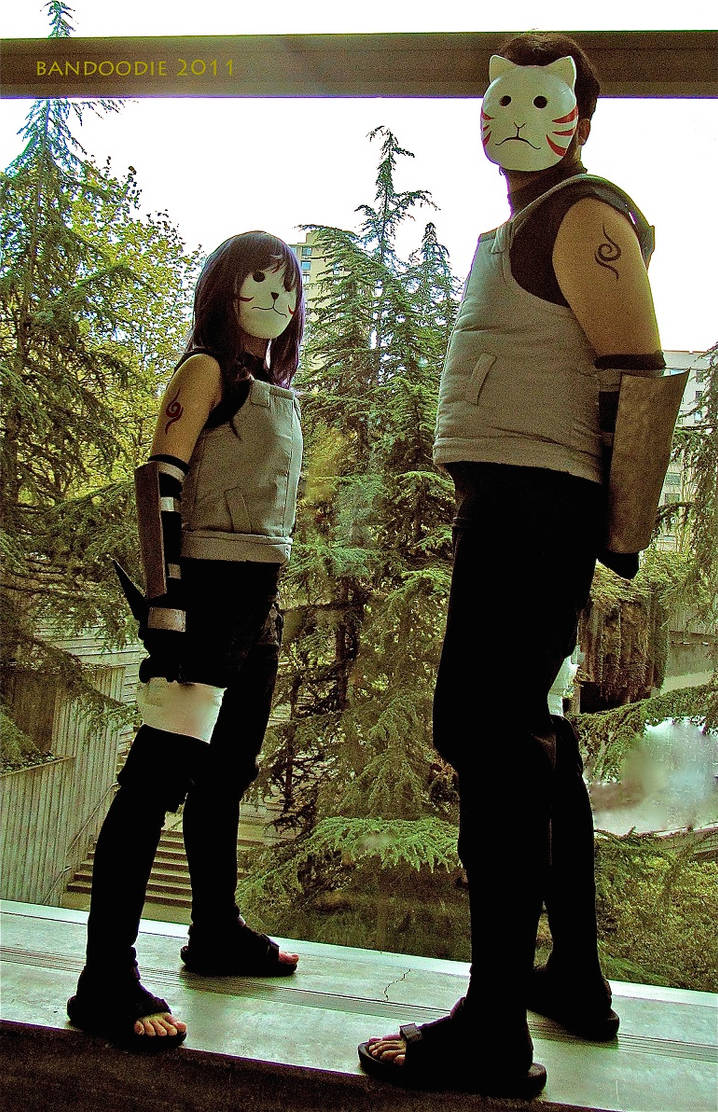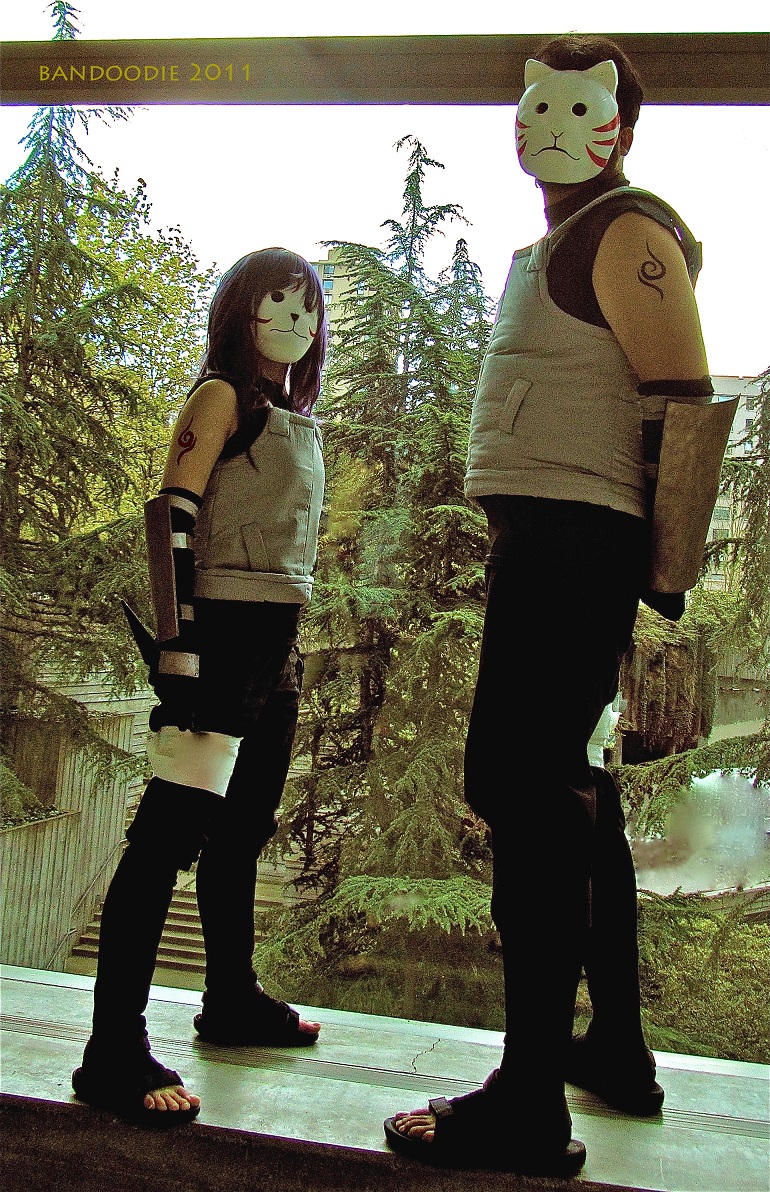 Watch
'Always ready for the next mission...'
~~This is a Naruto cosplay of a couple of Hidden Leaf Village Anbu team members. They're elite ninja spies that answer only to the Hokage.
*Costumes are self-made. Masks are sculpted from foam clay. Gauntlets are made of foam sheets painted pewter. It took 3 layers of batting to make the vests as thick as I wanted.
*Anbu captain Yugao Uzuki is cosplayed by

* Other Anbu team member is cosplayed by G.L.
*Photo by R.A. (no DA account)
*Event: Sakuracon 2011 -- Seattle, Washington, USA
*Naruto is created by Masashi Kishimoto -- I only try to bring his 2D characters to life.
*Comments and Constructive Critiques are welcome -- they help me improve*
**If you want to use my photo in any way, shape, or form -- let me know & link back to this site -- 'cause stealing is bad karma, people!"

Loving this!!

Awesome job!
Reply

AWESOMENESS! I actually mistook you for actors...


i'm always having trouble finding gloves and the correct sandals that match the ANBU costume...
Reply

We ended up using Tevia sandals as a base. Thanks very much for the nice comment. I appreciate the support!

Reply

thats so awesome! and the costumes are homemade, you say? you're pretty talented, they look awesome! i love the tattoos, too!

Reply