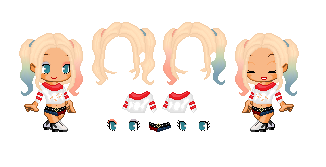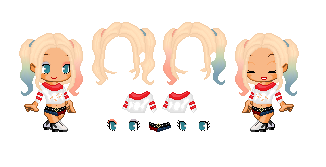 Watch
Yes thats right folks I'm back
from cps homework etc etc
I will be more active once i finish 2 commissions and 2 more cps
mmMm
Yes this is free to use but please credit BananaStarx
Was going to upload on the 16th-18-th but didn't get the chance

honestly i didn't know what to name this so-

Oh yes and I forgot.
The eyes with makeup are used with the tan skin [the one on examples]
They can also be used on the pale skin but if you want to use them on a custom base i'd recommend you do it on paint.net\
Pixlr.com also works too for makeup

I AM INSPIRED OMG THE ASAJSAKDJAKDJAKDJ I ANT OMG- HELP!
Reply

the hair is so nice omg ;;0;;
Reply

I'm such a harley junkie
Ive spent so much money at hot topic getting her merch ;u;
she's just so precious
Reply

Lol, I made a Harley Quinn pack too and named it the same thing.

should I change the name?
Reply

Oh my
idk, do whatever pleases u c;
Reply

Reply
Reply

ahh i love the hair and shorts <33
Reply

Reply