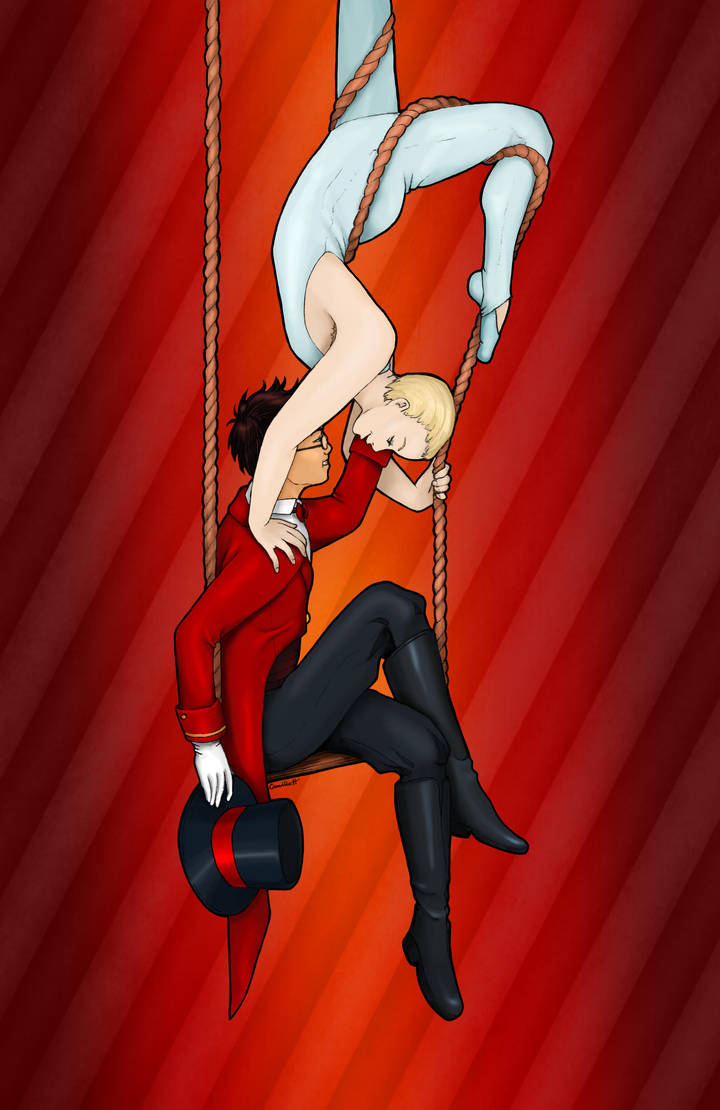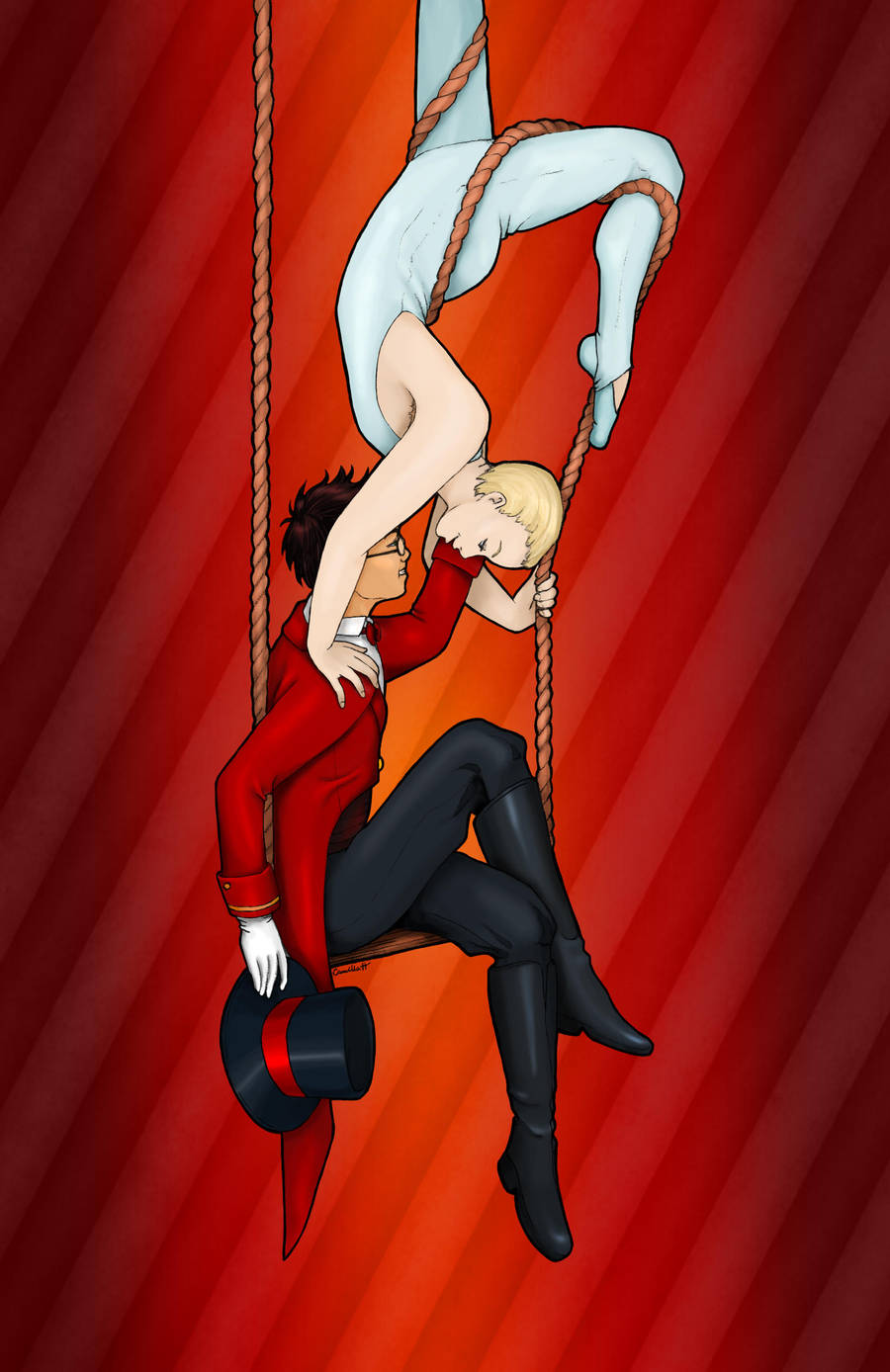 Watch
Drawn for the 2011 hd_fanart Fest on LJ
[link]
Pencil sketch, colored in Photoshop
I realize there are some impossible things about this (like the rope on the right having to be much longer than the one on the left, which makes no sense, and Harry not holding on at all), but I got the image in my head when I read the prompt and drew it. Iím very happy with the style and the colors and I hope you guys like it

The prompt:
Prompt: #84 submitted by wendypops
Time-period or theme: Circus fun!
Place: A circus tent.
Emotion: Happiness.
Sense: Smell.
Object: Top hat.
Action: Swinging.
Mood: Silly!
Maximum rating: Whatever.

I love this picture. I didn't think that it was Harry and Draco at frst.
Reply

xD this is awesome!!

so sexy c: mmmm Draco. <3
Reply

very cute!! and love the pose!!
Reply

hehe i have always wanted to read a circus fic about Draco and Harry x
Reply

Awesome job with the poses




!
Reply