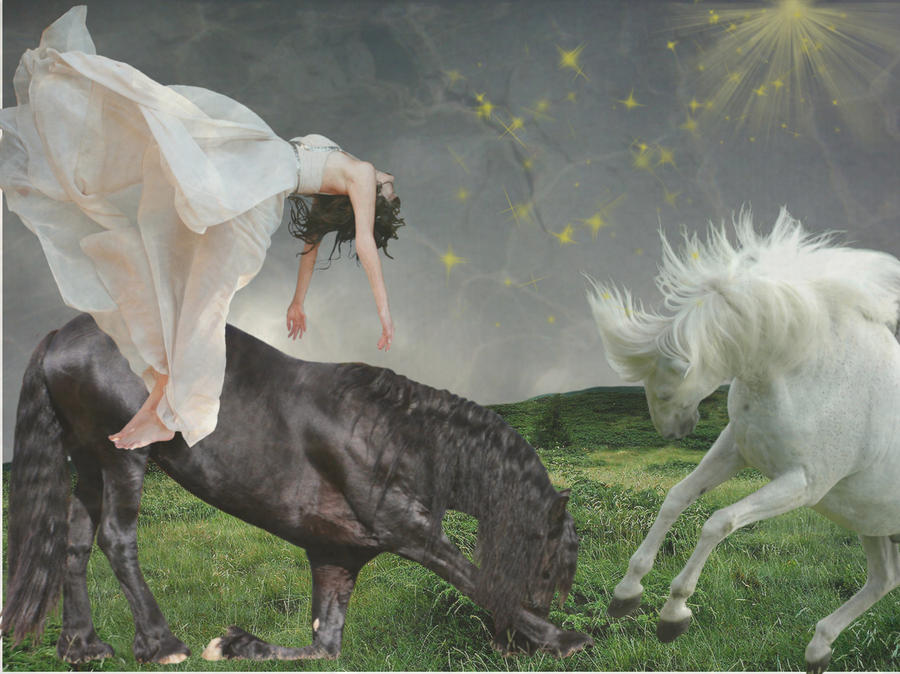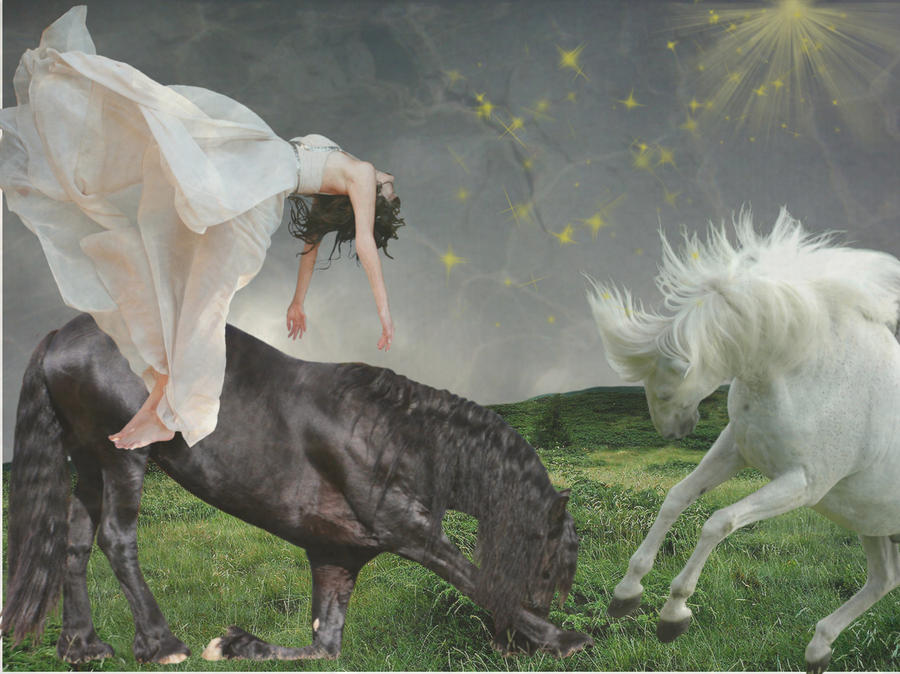 Watch

An evocative combination and interesting as a starting point. Where there may be room for improvement seems to be in integrating the elements, putting them together in ways that tell a more definite story. On the other hand, a dreamscape like this may be just what you're going for. If so, I'd consider going further with the dream elements -- things like more blending in surreal ways of the elements, especially where there are dichotomies in perspective?

Just some thoughts, please don't take them too seriously or allow them to stunt your experimentation.
Reply

Thanks for having taken the time to develop your comment, I'm still at the stage of experimenting how to put things together and how to build things up. I must say that i've always had the feeling that something is missing in it, especially above the white horse, hence the fact that I added those rays and sparkles even though I'm far from being totally satisfied with this choice. I will surely work on it again later especially when I fully understand how Gimp works and knows better how to use all the tools.
Reply

One small problem with Gimp is that, while it will do probably everything useful that Photoshop will do, there's not a wealth of tutorials, both published in paper and online, to get you through the learning curve. But in most cases, once you've learned to "translate" them, most Photoshop tutorials, if they're not purely mechanical or recipe-like ("pull up this effect/layer/adjustment and set Blue to 35") will be adaptable. I don't use Gimp a lot, because I've been using PaintShop Pro (and Painter) for years, but I have used it enough to have a sense that this is true, by and large.

Good luck climbing the learning curve. It become much easier fairly quickly, if you keep at it.
Reply

thanks for all this advice, wouldn't be too much of a problem for me to translate tutorials, my only prob for now is that I've had to undergo surgery of my left arm +spinal problems so shouldn't be sitting on a chair in front of the computer


Hopefully should be better in a month to start practising again !
Reply