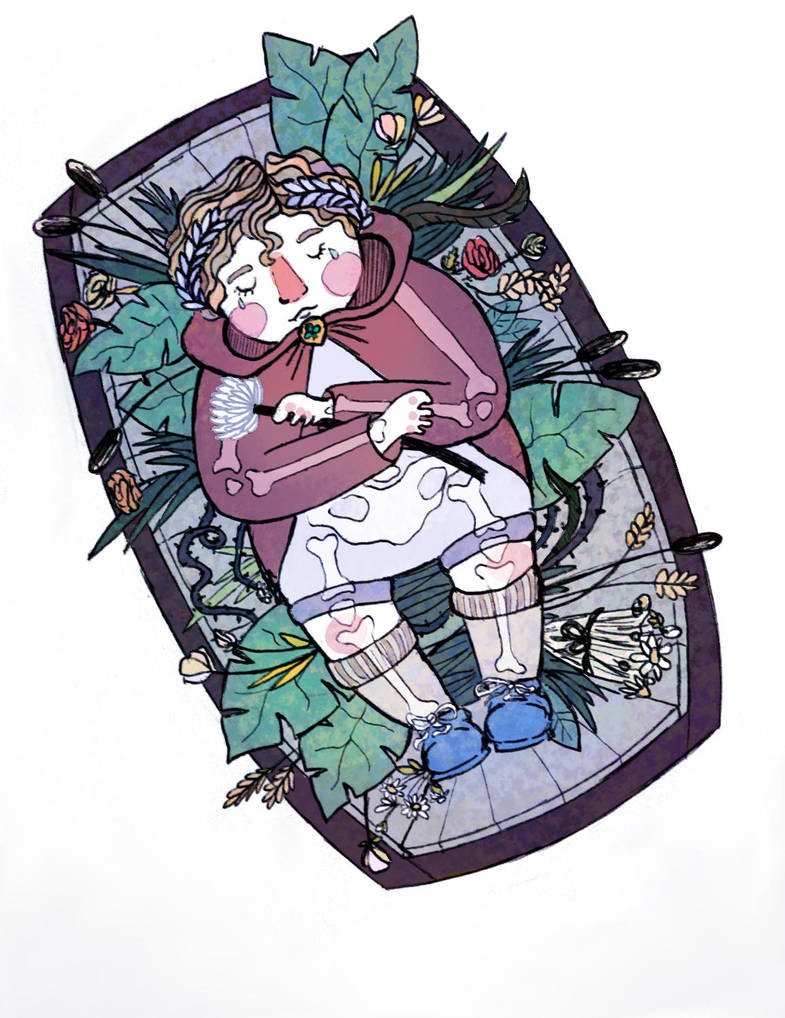 Watch
Hey guys I'm back !! I've finally come around to draw smth again

This is inspired by a tomb I saw during my internship, the one of a young kig (5-6 y/o) who was buried in a church in Daillens (VD, Switzerland). Circa 1750-1770, according to the shoe expert, who told us during the excavation that the leather was remarkably well conserved. The kid also wore a flower crown and his/her clothes were all really cute. I don't know, this little lead coffin was a strange discovery and I found it amazing.
---
edit:
april 13th - you can now buy it as a shirt/tank top/hoodie there :
society6.com/product/the-littl…
!