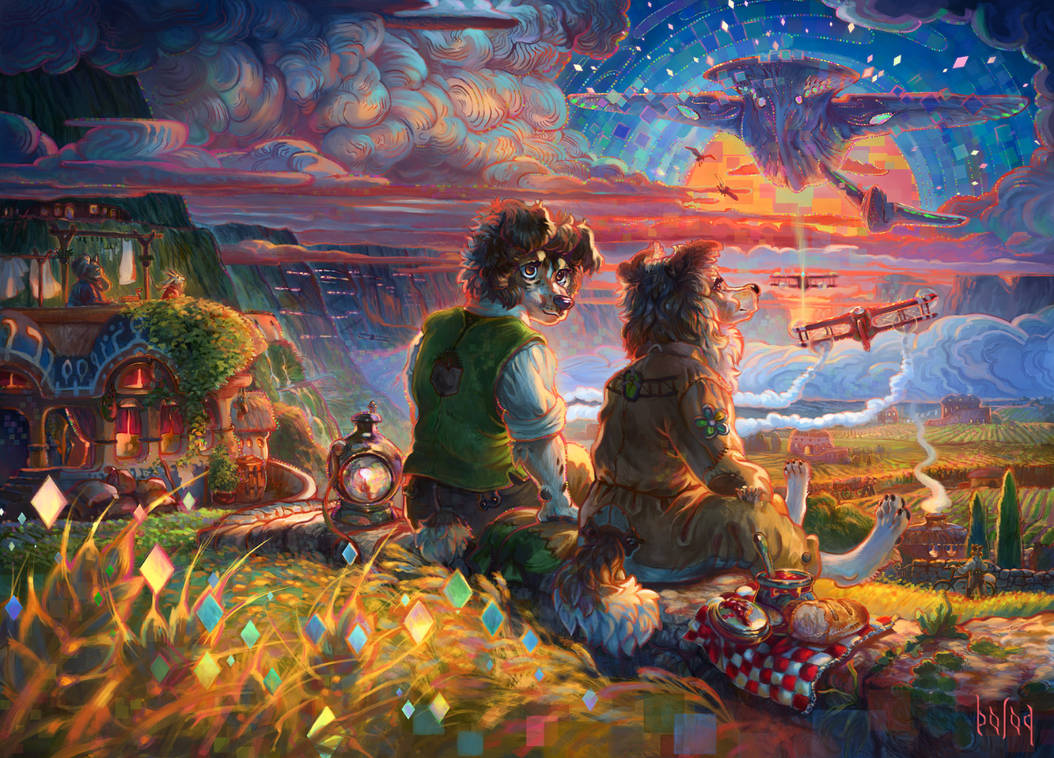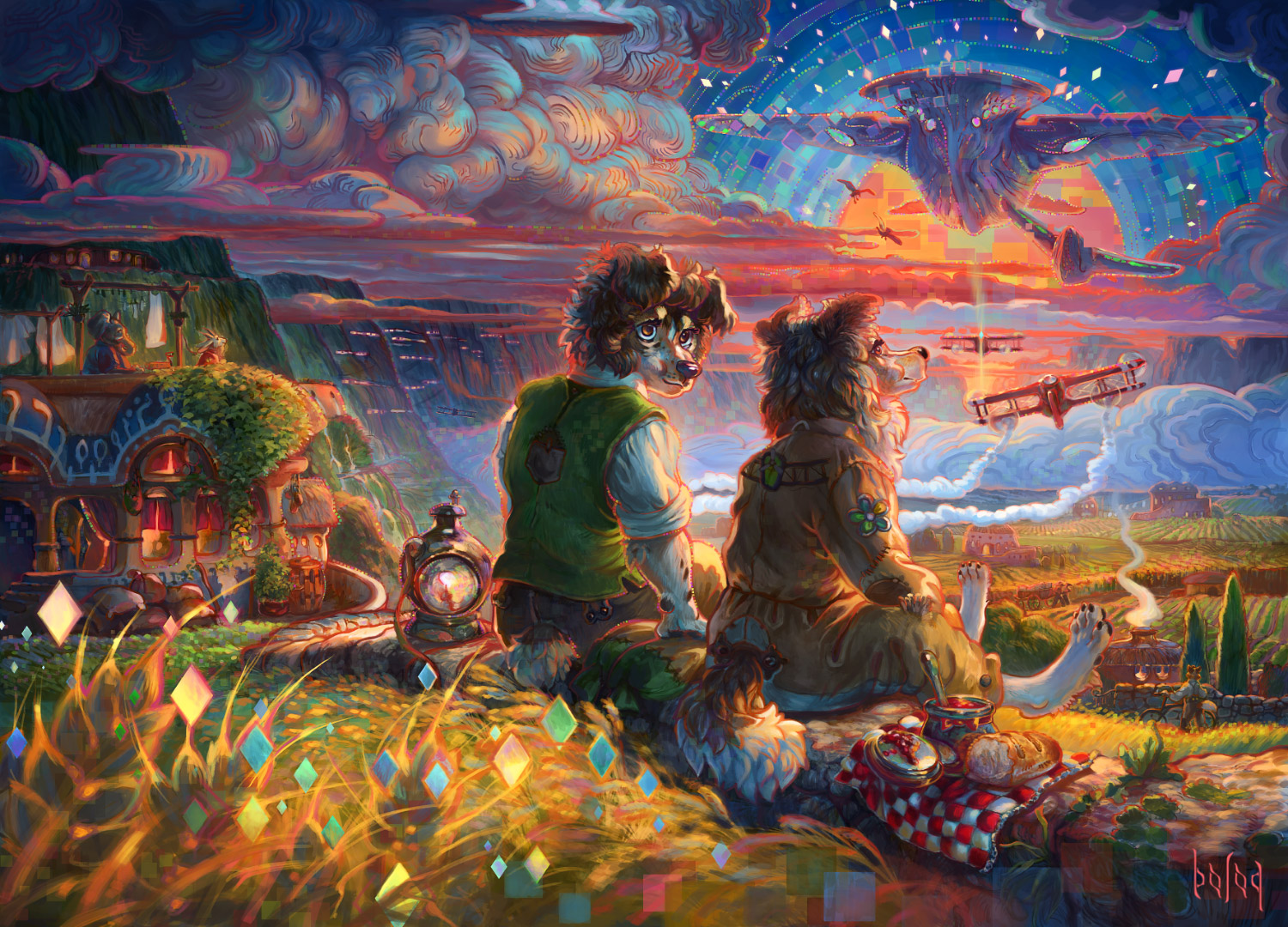 Watch
I had the immense honor of being invited to illustrate the conbook cover for Eurofurrence 2018. This image proved to be a deeply personal journey for me and my personal gift to not only EF but to the furry fandom for all the support, encouragement and love you all have given me over the years. The fandom has changed a great deal since I first dipped my feet in in 2005 but one thing, at least for me, has never changed. The furry fandom continues to support and encourage artists in a way few outlets for the creative can or do. I continue to be humbled by the amount of enthusiasm you all share with me whenever I share something I have created from the deepest wells of my heart. It is a precious gift and I strive to not take you all for granted. (Basically my way of saying I won't tolerate people dissing the fandom anymore)
The last year has been one of deep personal growth and exploration; both on an emotional level and as a creative. Eurofurrence gave me free reign over the final illustration, leaving me the chance to explore myself through my art. I am sure all artists eventually face a similar dilemma, in which they feel they have lost touch with the passion of creating. I have faced this over the course of the last decade; trying to juggle adult life and relationships, personal artwork with a professional career. I began to rely on my mechanical skill; muscle memory and technical knowledge and at some point began to lose touch with that ineffable inner voice.
For me the place where I was most free to be and to create was in my childhood. There was no urgency to the next thing; all there was and all that was important was the now. Yesterday was best left to it's own devices and tomorrow was too far away to be bothered about. All there was was the invitation of a blank spread of paper and a tool that would guide my hand towards the call of inward adventure.
In essence, that is what this piece was to me. Featured in the piece are our(My husband Bagheera's and mine) personal oc's Kaylee and Samwise (my take on Samwise Gamgee from Lord of the Rings). I had no expectations for this piece and let it unfold like a personal fairytale.
Thank you all for continuing to share the journey with me and to be, each, a voice of encouragement that reminds me to dream away from myself.