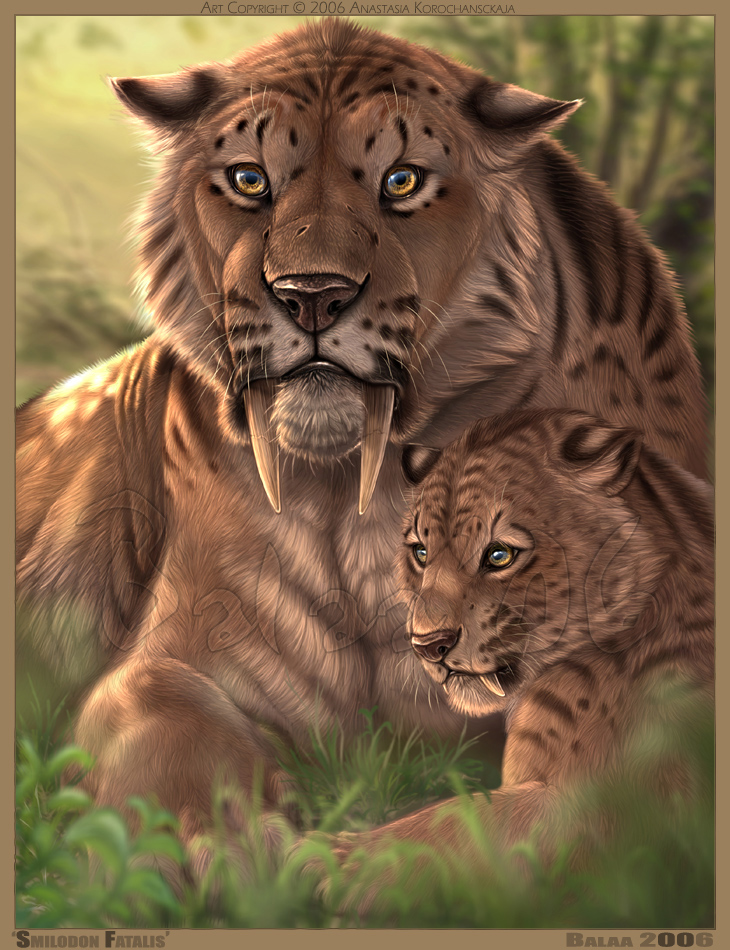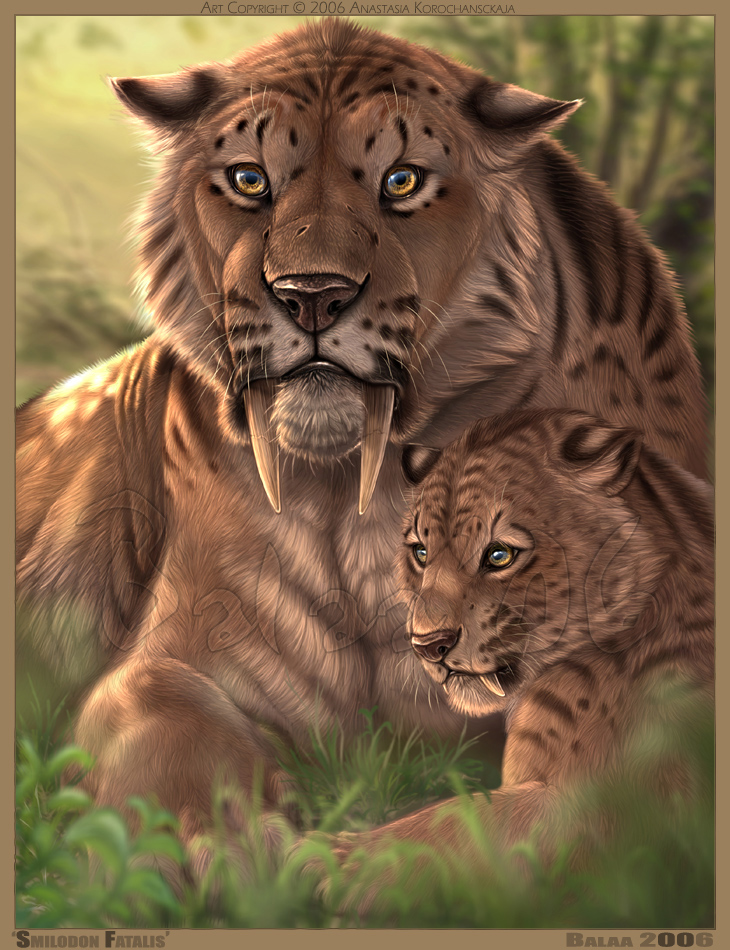 Watch
Pathfinder Website, check them out. The project is set to debut at Anthrocon 2007.
[link]
~~~
This is a piece done for an upcoming card project titled "PATHFINDERS: The Animal Totem Deck". I have two assigned cards for the deck, needless to say I was giddy as a child in a toy store when I found out one was the saber toothed cat. I don't know why I never thought to paint them myself but this was a GREAT excuse to do so for the first time.
I tried some new fur techniques on this piece, which may or may have not payed off. The overall piece was enjoyable but tedious to do. I took some different approaches with the eyes, modelling them sooommewhat after some human eye photos I saw that inspired me. I loved the black flecks in the eyes and wanted to make the Smilodon's eye both reminiscent of present day lions as well as having a quality of that which no longer exists. Again not sure how well it payed off, but they were fun to play with just the same.
I could probably work on this piece forever perfecting minor flaws here, there, and everywhere, but I just can't look at it anymore..and I need to move on to my other unfinished pieces and the ideas bubbling around in my head furiously.
Tools: open canvas for sketch, ps for finished piece
Time: ???????
Prints: yes
Size: 18x24 inches at 200 dpi.
watermark: Yes, especially since this piece is to be published. Sorry folks,as much as I LOATHE watermarking my work, just really don't want it taken by sticky hands.
*** Please respect the time and effort put into the piece and full view. Thank you!

***