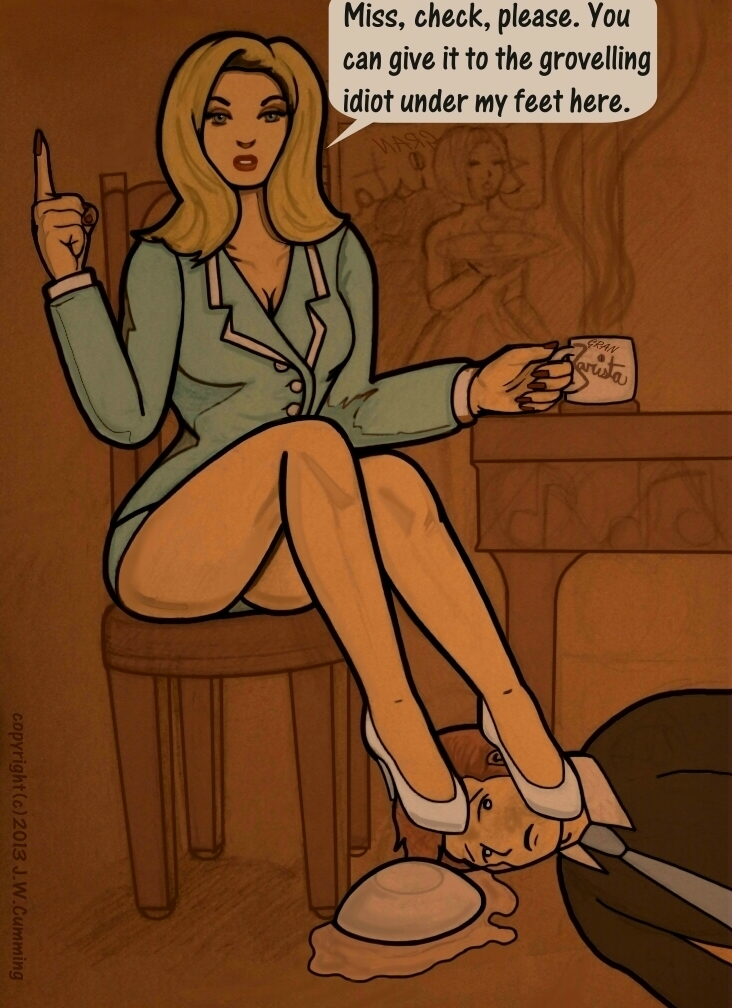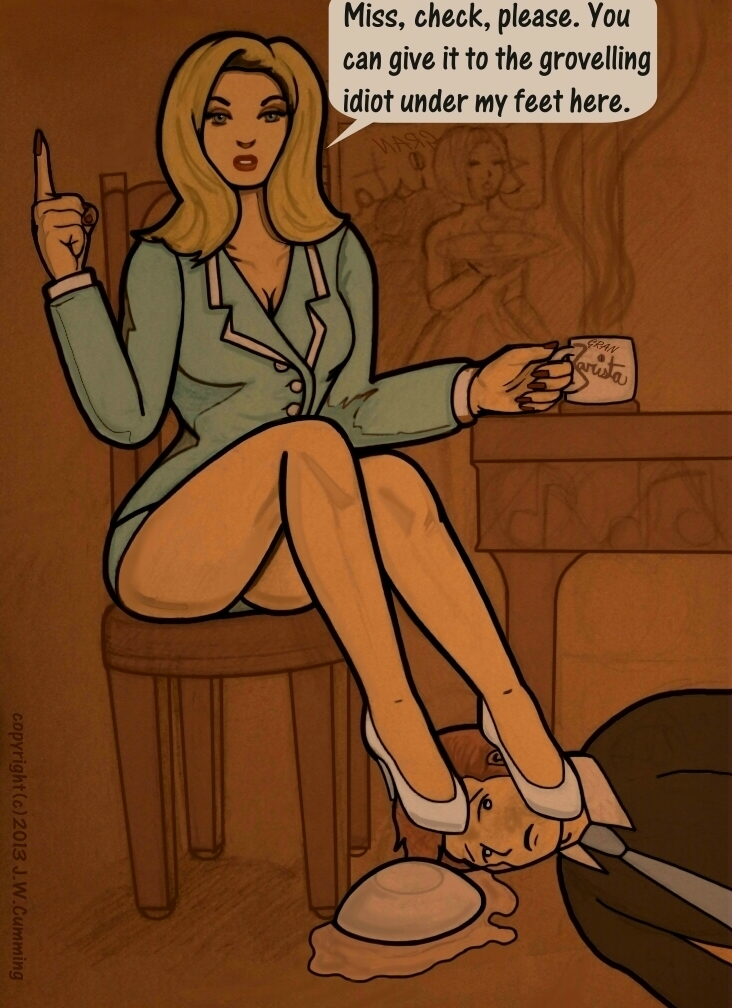 Watch
Thank you. Please come again.

Reply

I like the way you made the guy dirty because he's beeing crushed by her feet! Great work please continue

Reply

Thanks very much. And I like the way you notice details like that.

Reply

I wonder if the Miss will join.
Reply

That is a fun idea, and that had crossed my mind. A few random ideas:
1. Waitress puts the check in his mouth and puts her foot on his head in a victory pose.
2. With the waitress's consent, the woman makes him kiss the waitresses feet or lick her shoes.- here the waitress being more passive would prevent loss of employment and/or liability concerns the cafe owners would have.
I have more but there are probably even better ones in your imagination.
Reply

whoa!!!

Reply

Reply