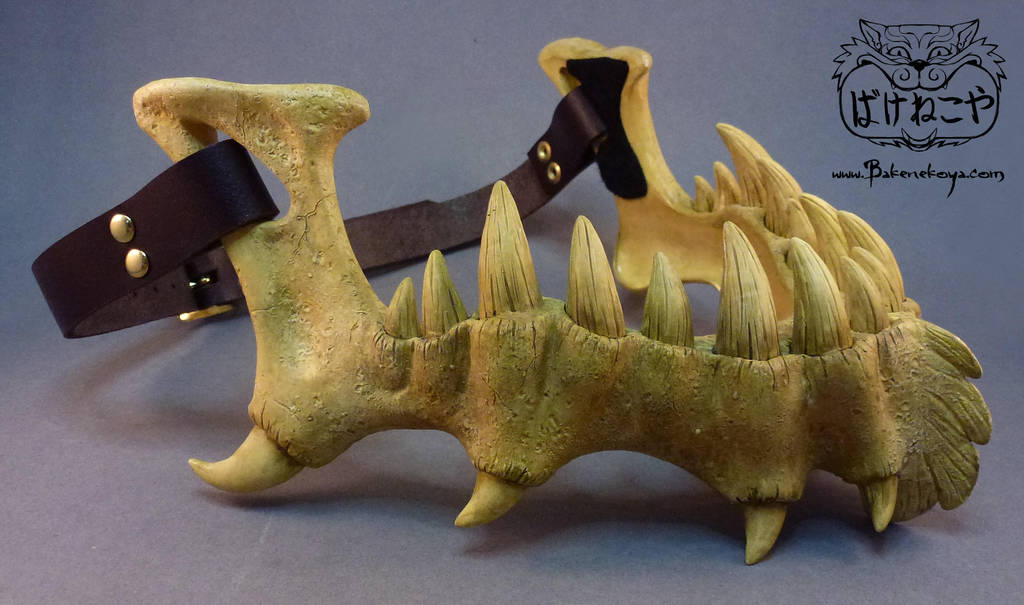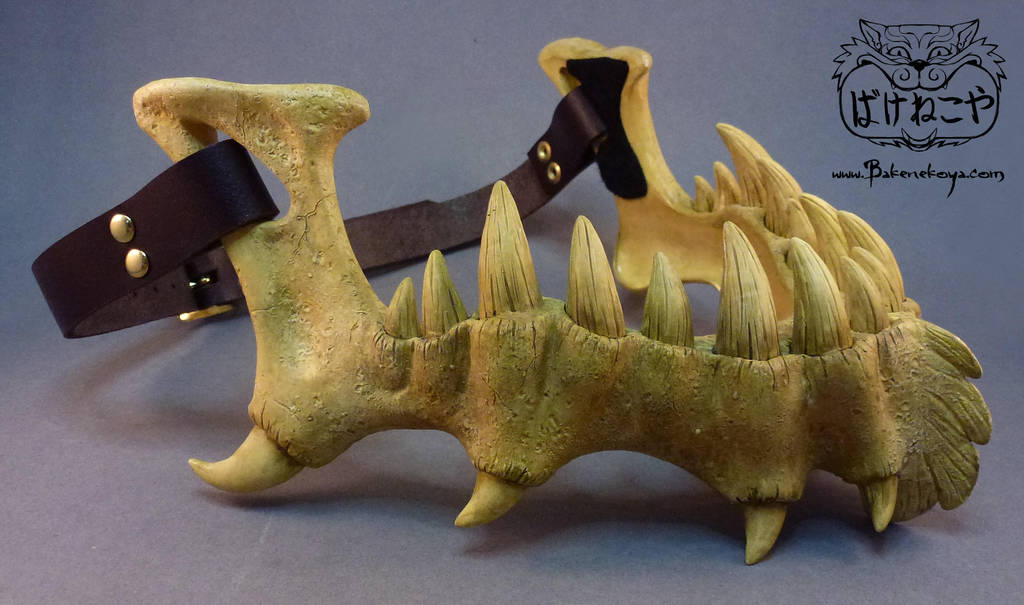 Watch
This mask is hand made and cast in a sturdy polyurethane resin. The fully adjustable straps are made from real leather and brass plated fittings.
The mask has been painted with a mixture of airbrushing and hand painting, finished with an aged effect and coated in two layers of varnish, one gloss for strength and a final matt coat.
For comfort there is a felt pad at each inner temple area.
For sale in my Etsy shop: www.etsy.com/uk/shop/Bakenekoy…

I think I would look like Predator if I wore one. Still awesome !
Reply

Reply

Dude have you heard of airsoft, basically you need a face mask for protection and you could make some as long as they strong enough this is something I would look into as there is big money to be made if you get it right
Reply

A few people have asked me about this, but I'm not sure if resin is strong enough to resist the impact. Maybe I could just mod some existing masks.
Reply

I have played around with fibre glass and resin years ago I would assume that this would be tough enough but the issue is what ever protects the eyes
Reply

Yeah I think you've got to be very careful, there's probably legal requirements for selling protective gear.
Reply

you could always go buy an cheap airsoft gun then make a mock up mask of somthing using your process then shoot the hell outta it to see how much it can take
Reply

Ive been thinking about this and the main concern is that I'm sure there are regulations about selling protective wear, you probably have to have your masks tested and certified or something, and as all of my work is hand made I can't guarantee the consistency. I wouldn't sell them as such without knowing 100% I wasn't risking someone's safety, and without knowing everything wasn't totally legit.
But it would be really cool to be able to do it properly.
Reply

Reply