352 Favourites
27 Comments
4K Views
Kinda part of this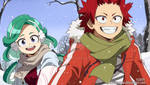 situation?
dunno I just wanna draw winter stuff
New year celebration in Russia for us was almost without any snow and honestly it was a bit sad >< But now we finally have enough snow for to call our weather 'real winter'? :'D At least it covers ground for more than for few hours.
#yesilovewinter
So some Eijiro and Yomi at the end of their winter walk?
#beingpredictablesad
---
BNHA, Kirishima Eijirou (c) Horikoshi Kouhei Oshiro Yomi and the artwork (c) me
instagram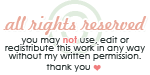 Image details
Image size
1324x756px 343.74 KB