527 Favourites
21 Comments
9K Views
I have some sleep deprivation for a few past days
yeah once again
so I'm sorry about being not very much active, I'll try t manage my sleep during next days =w='
First of all I wanna congratulate my children for their first ship anniversary! Tbh it's not the official date when I've started to ship them 'cause it happened much more early than in August but it was first official annoucement date, so why not?
-seems like August is pretty much fullfilled by dates if we decide to talk about first publication of Yomi and my dA registration date ( 26-27-28 three holy days lmao )-
So this thing is kinda my gift for their first anniversary! I wanted to draw smth related to aquarium for a long time, approx for a year or more but I was like 'meh, I'm lazy'. But when I came from my vacation I spontaneously drew a sketch for this and put it off like I often do for sketches, but finally
ahomomio
,
JohannaFOX
and
Shalissey-N
kicked me with words 'DO IT'. And I did.
I'm always weak to my friends oops'
Finally here it is!
I love drawing fishes but finally got a bit tired of it :'D
Croco boy in crocs is the best part of pic~


---
BNHA, Kirishima Eijirou (c) Horikoshi Kouhei Oshiro Yomi and the artwork (c) me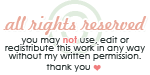 Image details
Image size
1324x756px 1.08 MB