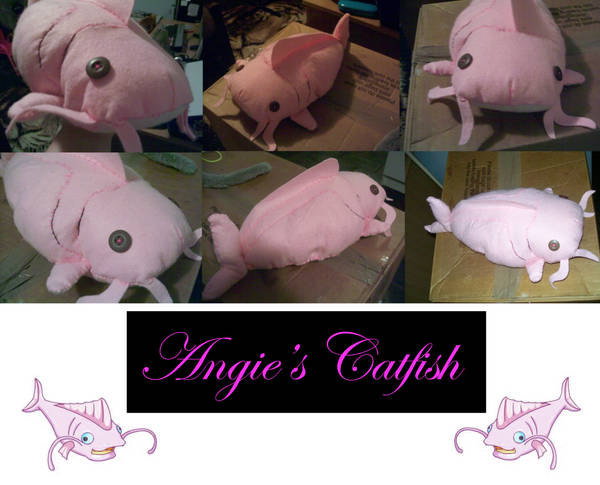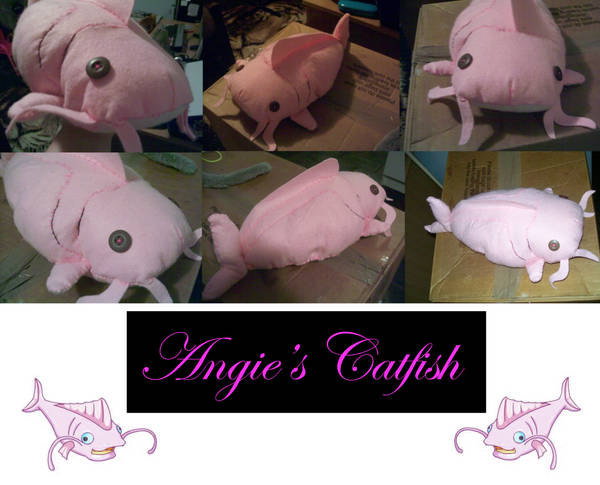 Watch
This is a catfish plushie I made for myself, as catfish plushie's seem to be hard to come by ^w^ And yal know how much I love catfish. It's based on the breed "Blue Catfish" But I made it pink, cuz pink is better. It was a lot of fun to make and took about 7 hours to sew together, sewn by hand, cuz I'm too poor to own a sewing machine

I'm thinking of making another one sometime soon, now that I've worked out some slight problems I had in the making of this one.
Anywho, I'm alos hosting a catfish naming competition, so if you feel that you can come up with a good name for this plushie, leave a comment here->
[link]
Competition ends 15th of February 2009 so if you are looking at this picture past that date please don't bother entering lol
PS- his eyes are slightly different colours lol Cuz the button's are from different places, bet none of you knew that?!?! Huh!?!?