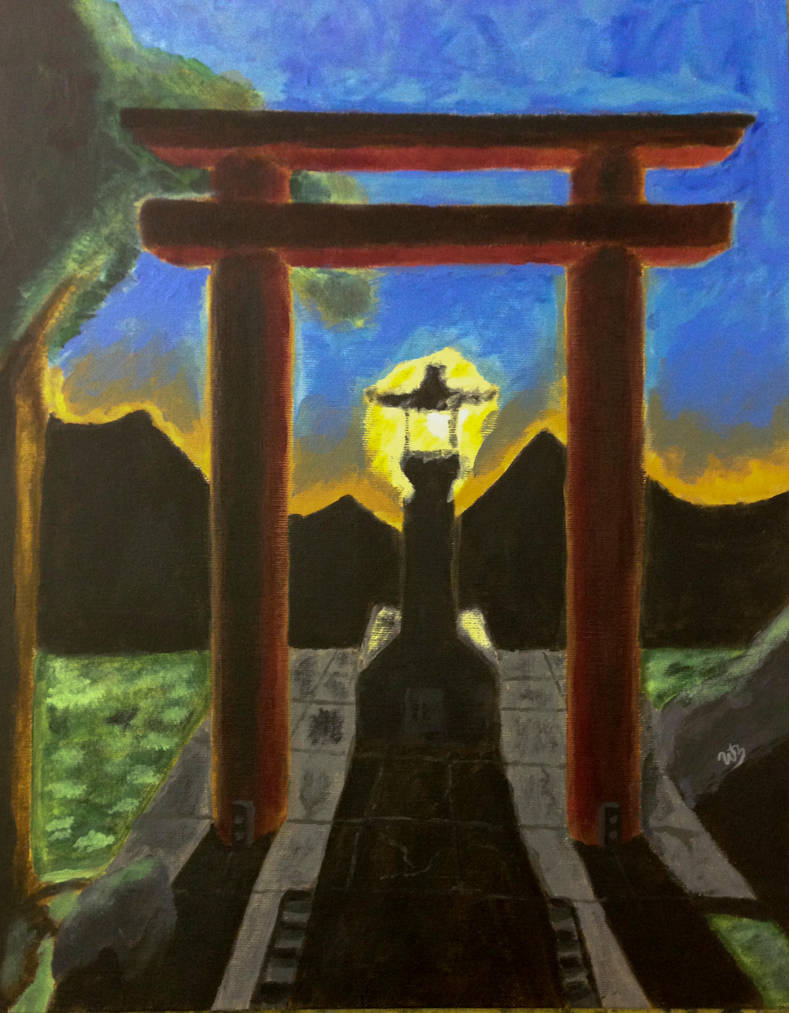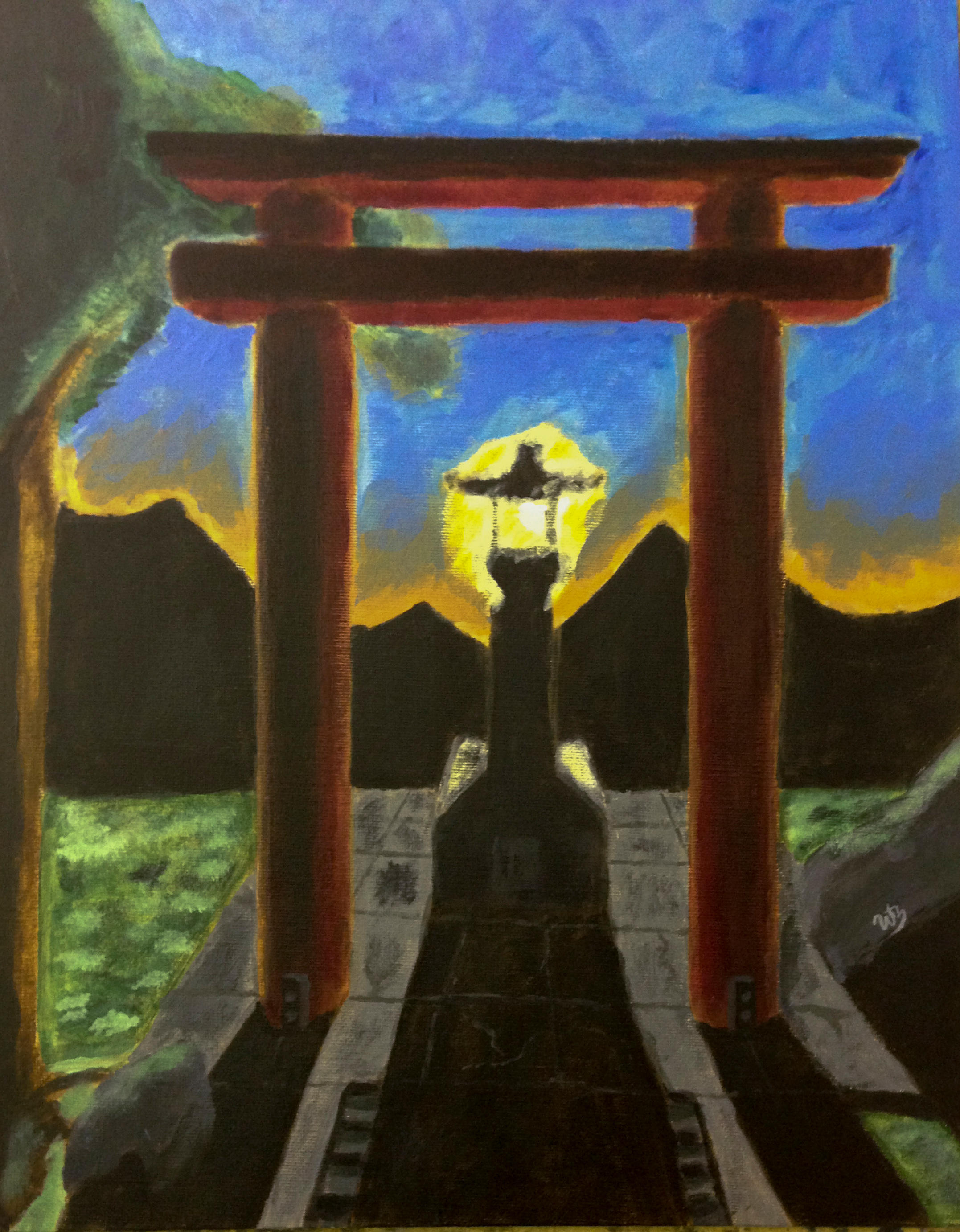 Watch
This is my first artistic painting ever!  Im quite happy with the results, but I know I can do better now!
This is about 30 hours of work, spread over several weeks of classes in Design Basics.  I love Japanese culture, language, and architecture, so I thought a traditional Torii Gate would be a fun first painting topic!
It is 16x24"(I think) with acrylics on a canvas board thing.

Feedback is appreciated!