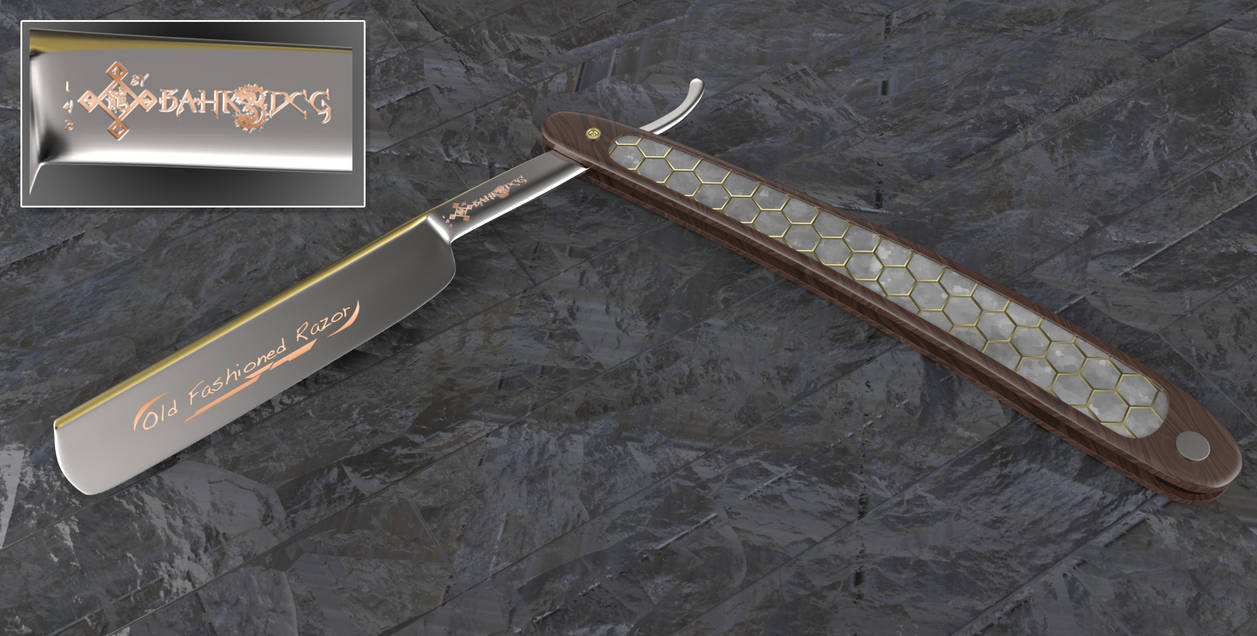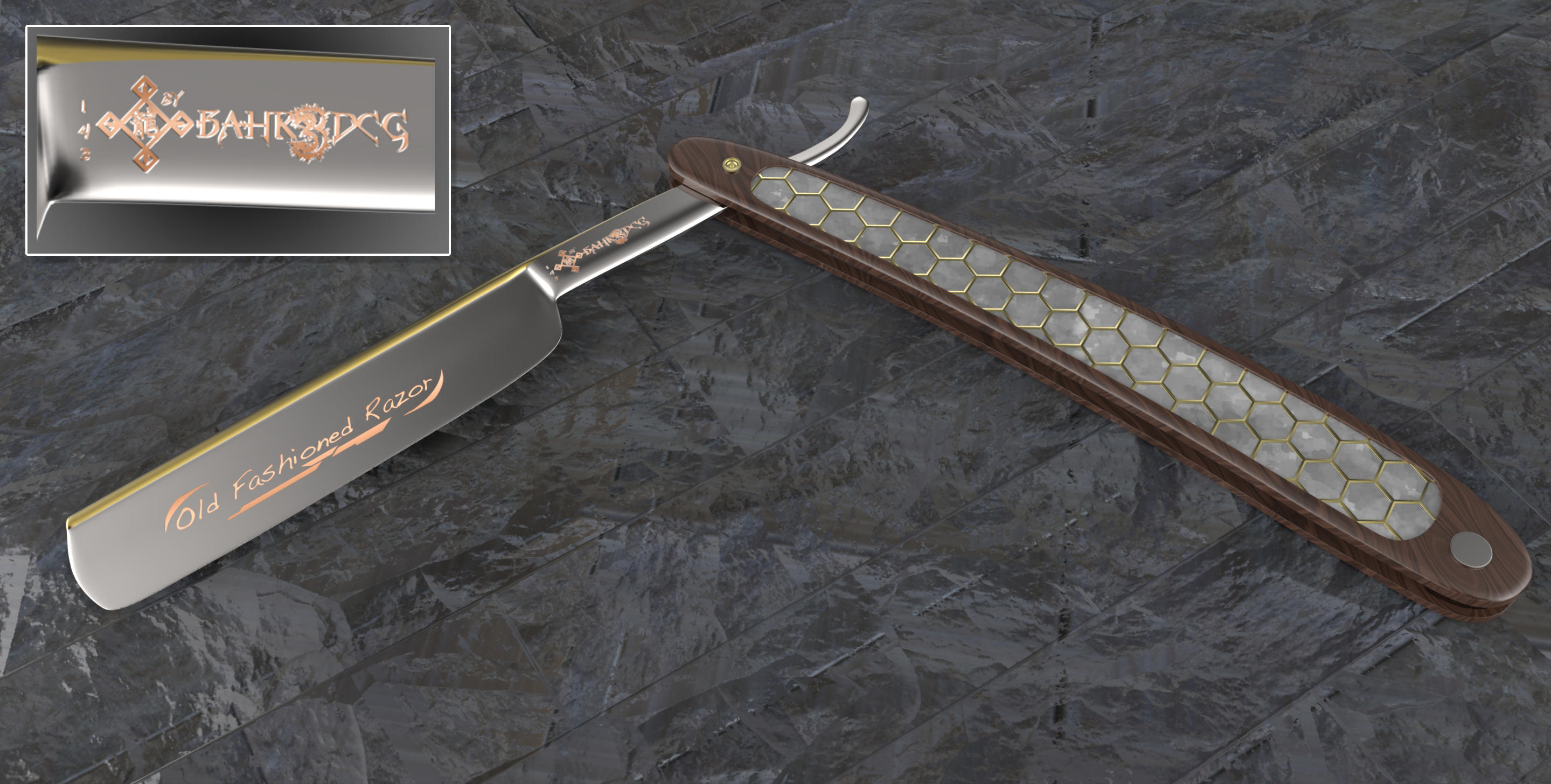 Watch
Here is an old fashioned straight edge razor, with my own twist. This model was much harder than it should have been, because Maya 2014 has a glitch where it crashes every time you switch from 1 up to 4 viewports. Which I do kinda a lot. I eventually got fed up and reverted to 2013. Then it went pretty quick. I enjoyed making the textures in photoshop, and I like how the labels turned out, though I think the smaller one is a little hard to read. Hence the enlarged view.
Maya 2013/14, Keyshot 4, and Photoshop CS6.
Side note: Im really excited for Keyshot 4.1, as it adds focused caustics and procedural texturing. I cant wait to redo my gemstone renders with the new features!
I appreciate all feedback! Comments, faves, and critiques are much appreciated!