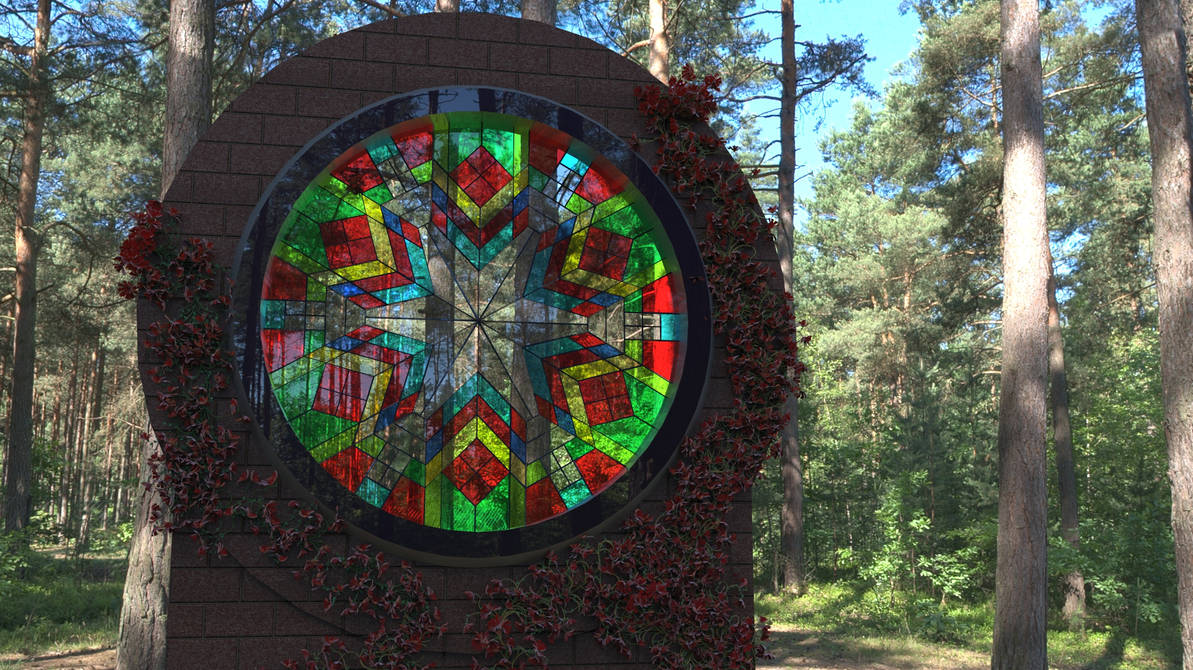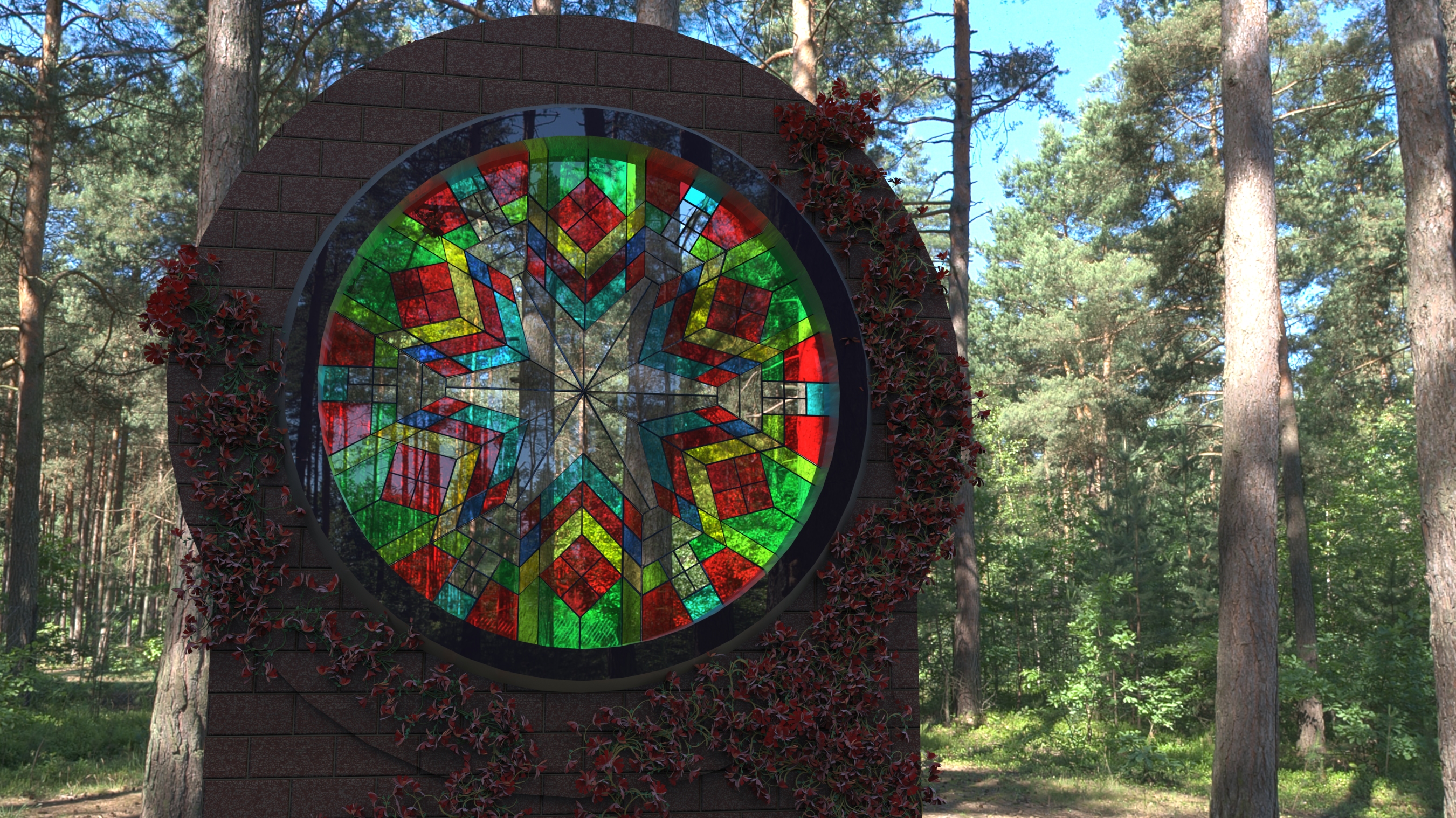 Watch
Here is a stained glass window.
Modeled entirely in Maya 2012, with each window and frame modeled separately.
Rendered in Keyshot 3. 10 hour render (I told it to go that long)
Please let me know what you think! I appreciate comments, faves, and critiques!
Check out my website at
Bahr3DCG

Glass looks awsome! But it seems you need some sort of frame for it that follows the round shape, a bit unusuall with the bricks being cut that way so to speak. Very impressive though, kind of makes me wonder how you made the geometry for the glass
Reply

Oh, I see what you mean about the frame, thats a good point. Thank you! The geometry is pretty straight-forward, at the beginning, itwas a vertex on a poly plane where each pane of glass would intersect without the black frame. Then a few extrudes later with some shaders applied.

Reply

Ah I see, sounds straight-forward! Maby I can muster some curage to try and make something similar, don't really know why, but for some reason the thought of making a stained window scares me a little xD
Reply

I know how you feel, it took me a very long time to gather the courage to really sit down and do it! Reference images are very helpful for this sort of thing!

Good luck to you!
Reply

That is a lot better, I think you should change the brick texture to a rough stone one though. The ivy is a great touch
Reply

Personally I'd loose the spikes, but its your idea. I like the model though.
Reply

I just updated the image. I'd love to know what you think!
Reply

I'll keep that in mind when I add to the project. I do appreciate your input
Reply

That's a very interesting idea with the stained glass, you've done a nice job. Not sure about the wheel but everything looks very well modeled.
Reply

Thank you kindly! I wasnt 100% sure about the spokes either, do you think it would look better without them?
Reply