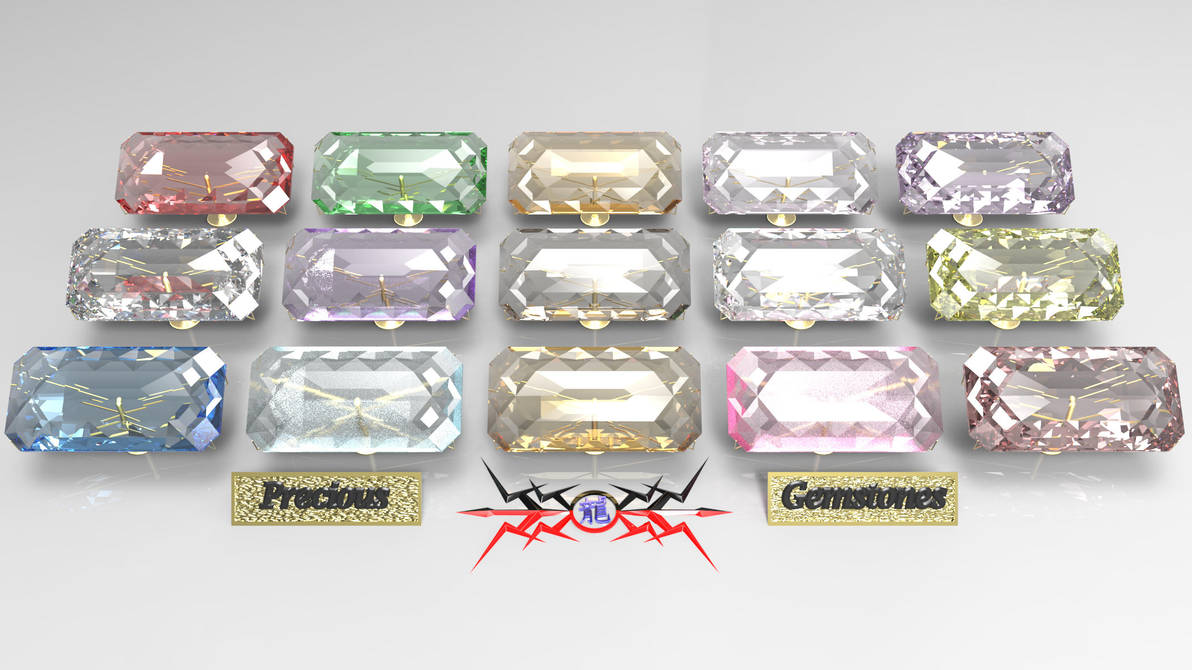 Watch
Precious Gemstone Collection

These gemstones have the properties of real gems. For instance, the diamond model has the same characteristics as a real one, as in its hue, its reflectivity, etc.

This was a 2.5 hour render at 2700x1500 at 450 ppi, and 30 ray bounces/samples. It was fun to make!

Modeled in Maya 2012, rendered in Keyshot3.

What do you think? I very much appreciate all feedback, comments, faves, and critiques!

Just wondering, where did you find the details on the gem properties?
Reply

Hi there!

Here
is a very helpful site that has a lot of information about gemstones, including the refraction indexes. It has most of the indexes I used. I cant find the source I used for the hues of the gems again, sorry about that. The program I used for rendering also has a nice preset gem shader that was a good starting point.
Reply