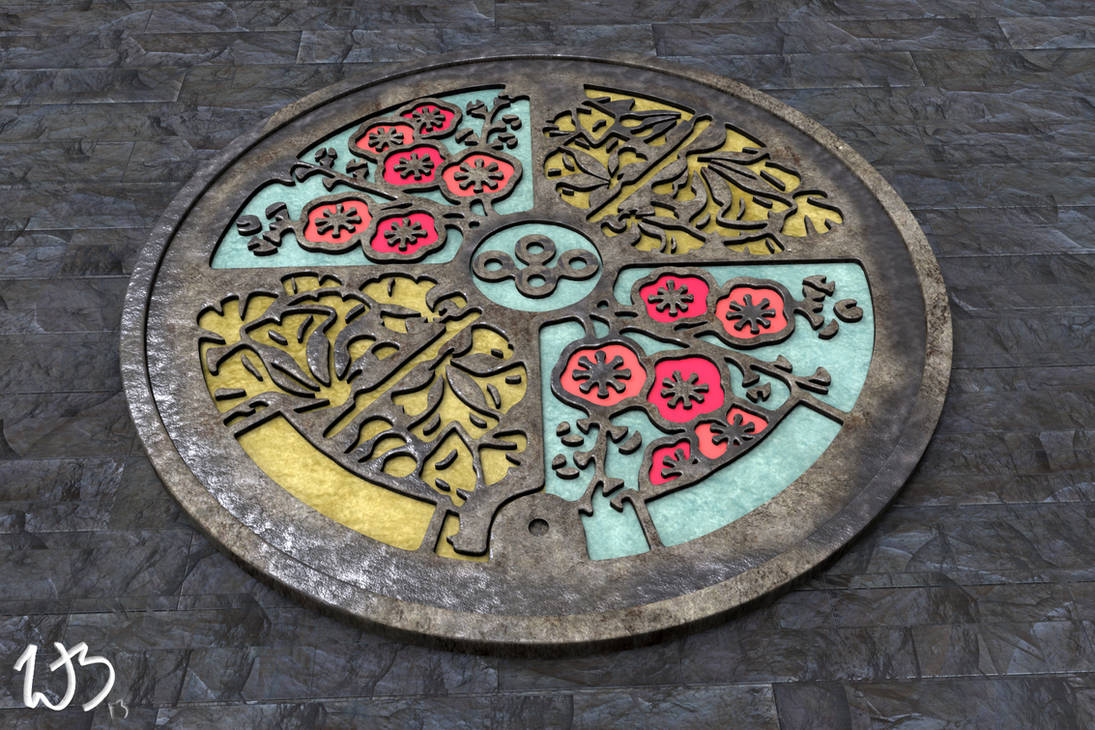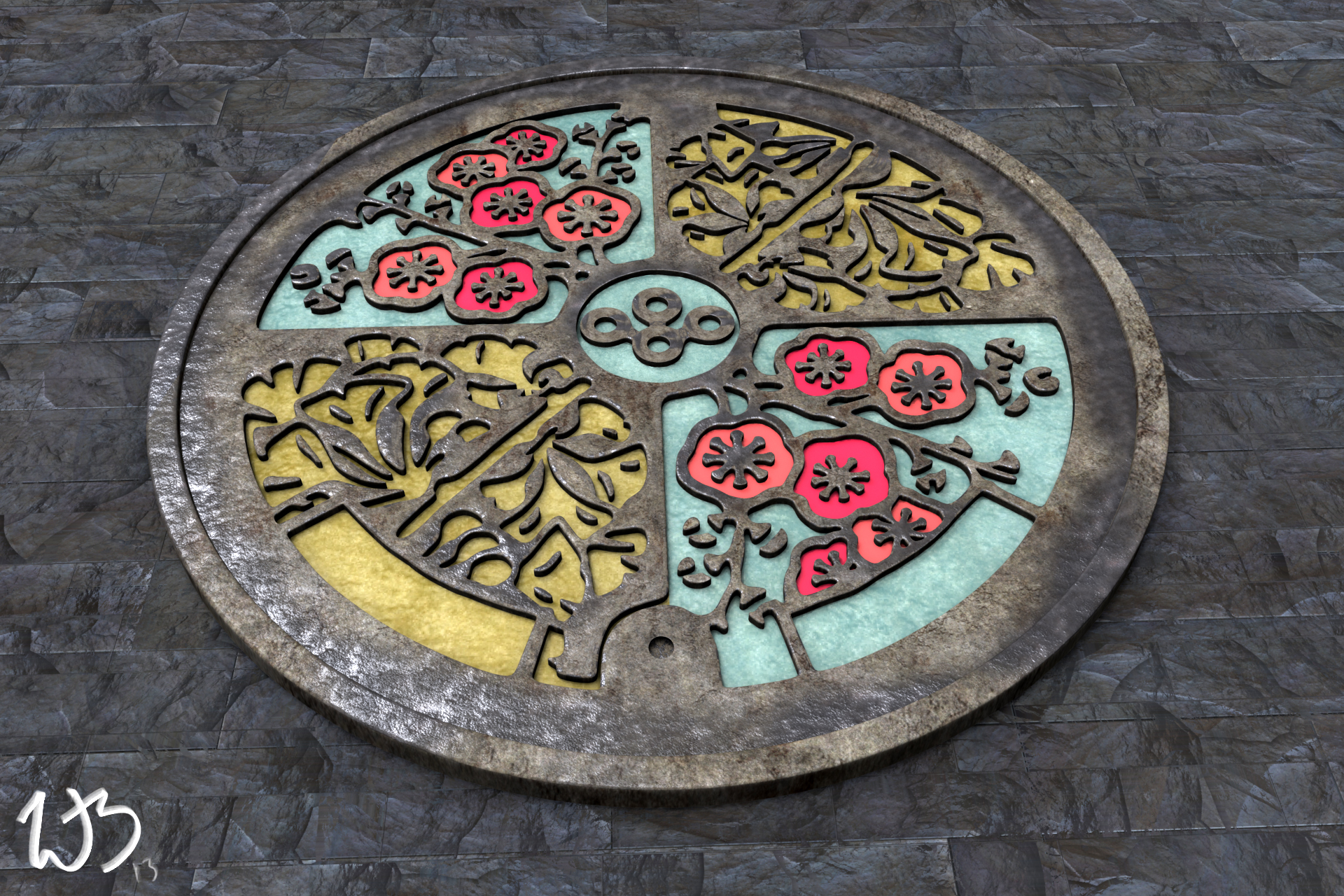 Watch
This is purely a product of boredom in class, and between classes. I modeled this almost exclusively with Quad Draw tool in the modeling toolkit. About 2 hours of modeling, a little bit of mediocre texturing, and an hour to render some passes. Im pretty happy with how it turned out. Though I plan on doing another render with an integrated environment, instead of the current textured plane.
Maya 2014, Photoshop CC, Luxion Keyshot 4.2
I would appreciate comments and feedback, especially regarding the model itself.
The reference for this was found
here
There are a bunch of other cool Japanese manhole covers there!