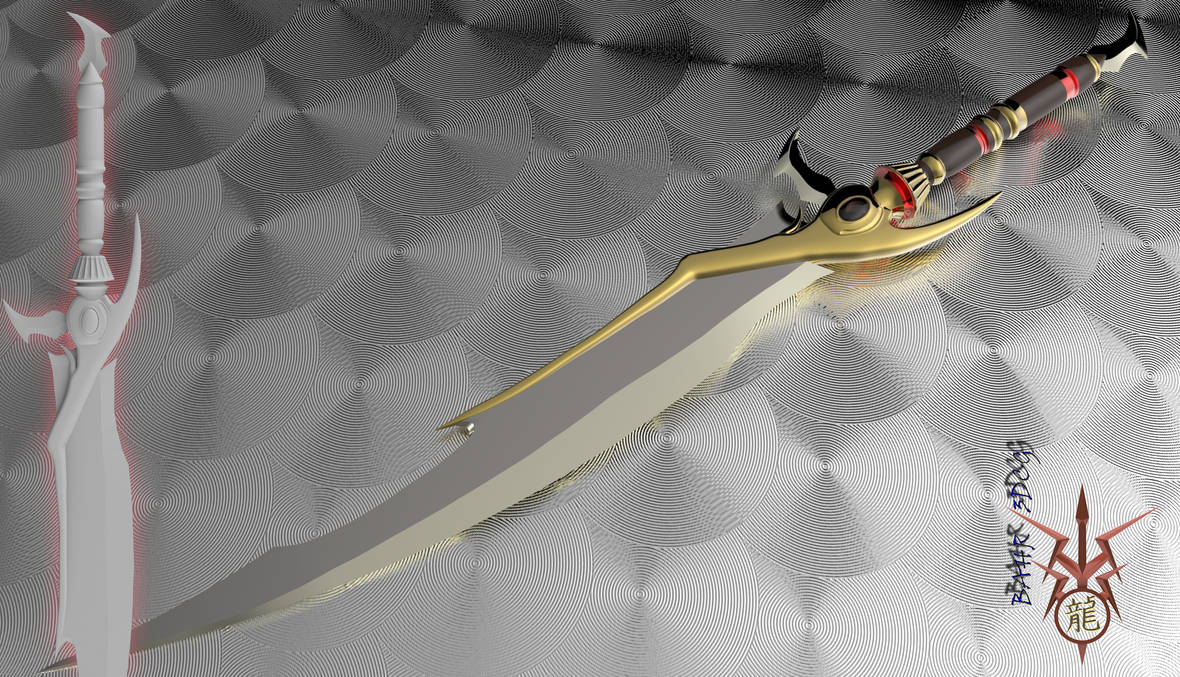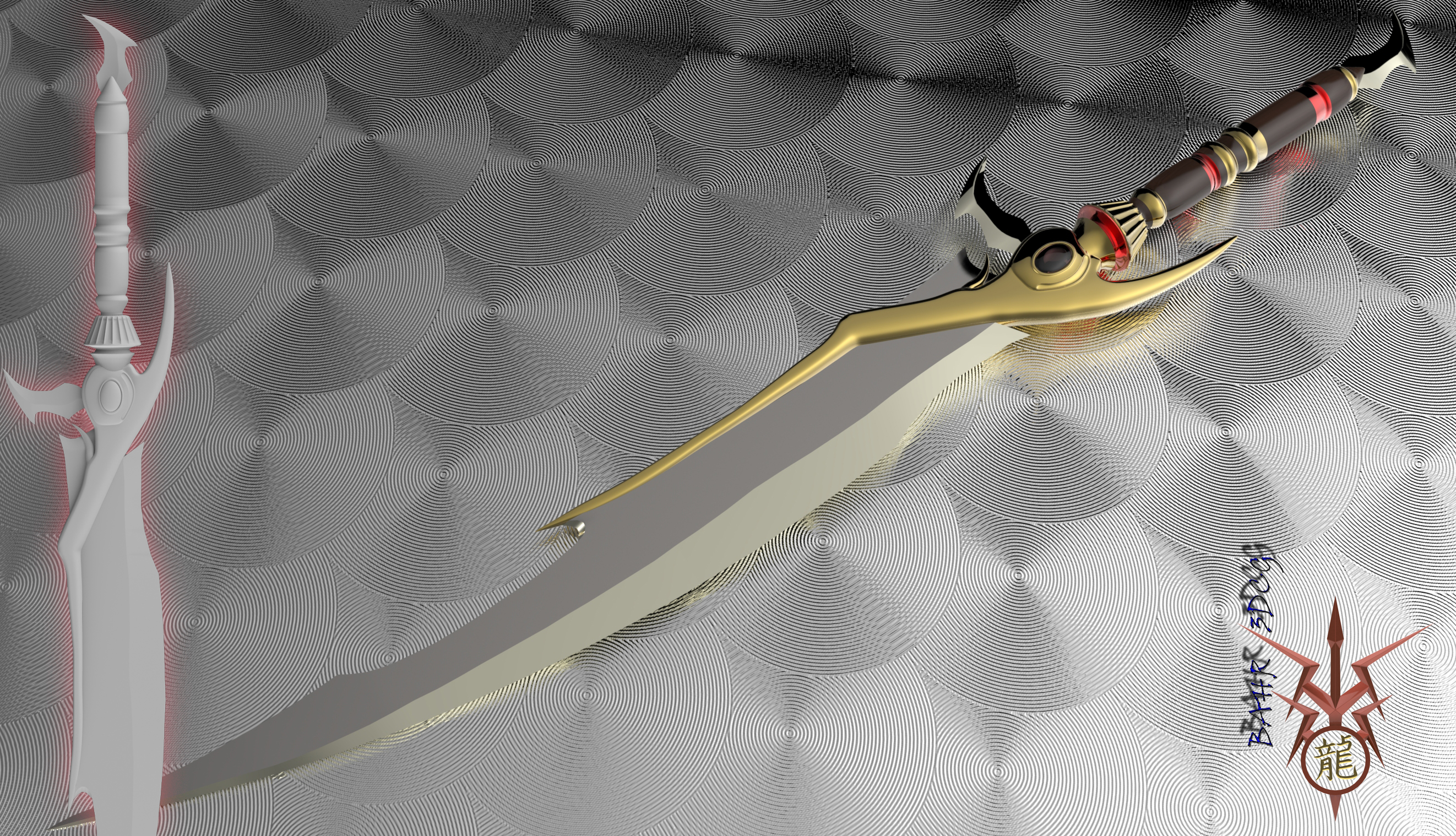 Watch
Murasame Blade
A fantasy-eske sword, that I modeled in about 4 hours. I enjoyed the challenging shape of the pommel. I spent some extra time making sure i was all quads. It has a cherry wood handle, inlayed with gold and red metal.
This is the version of the blade with a smooth curved edge. For the version with a hooked cut out on the blade, see
here
A link to a character wielding two of these blades is right
here
Maya 2012, Keyshot 3, Photoshop CS3
I appreciate comments, faves, and especially critiques!! Please give me some feedback!
If you enjoyed this image, why not browse
my gallery!

Wow, looks awesome

Thanks for sharing it!
Reply

background hurts mah eyes AHHHHH
Reply

Hahaha, only if you move it around! I wasn't really expecting the illusion thing when I made it!
Reply

Fantastic, that is a lot better than the original one
Reply

Personally, I like the cut-out in the slicing edge, as it can be used as a brutal slashing weapon that tears when you pull back towards you. Yes, it isn't going to be the most effective at killing, and may get caught, but it will do some serious damage that will take someone off the battlefield. Sadly that is the part that will be most likely damaged.

Any chance of releasing this model?
Reply

Reply

Nice Job!

Reply

Very nice design, I think you should loose the cut-out on the cutting edge, for me it spoils the shape. The way you've got the guard coming down is great though, I really like that, it makes the sword stand out from others I've seen (and made - note to self, steal that idea

)
Reply

Reply