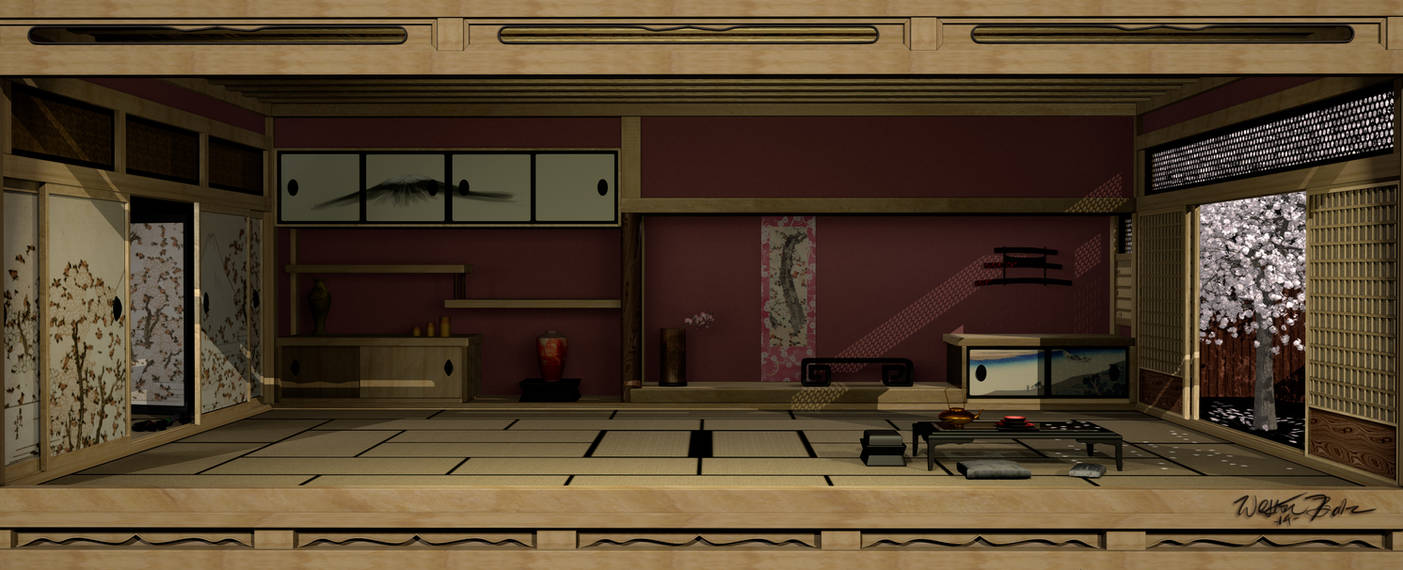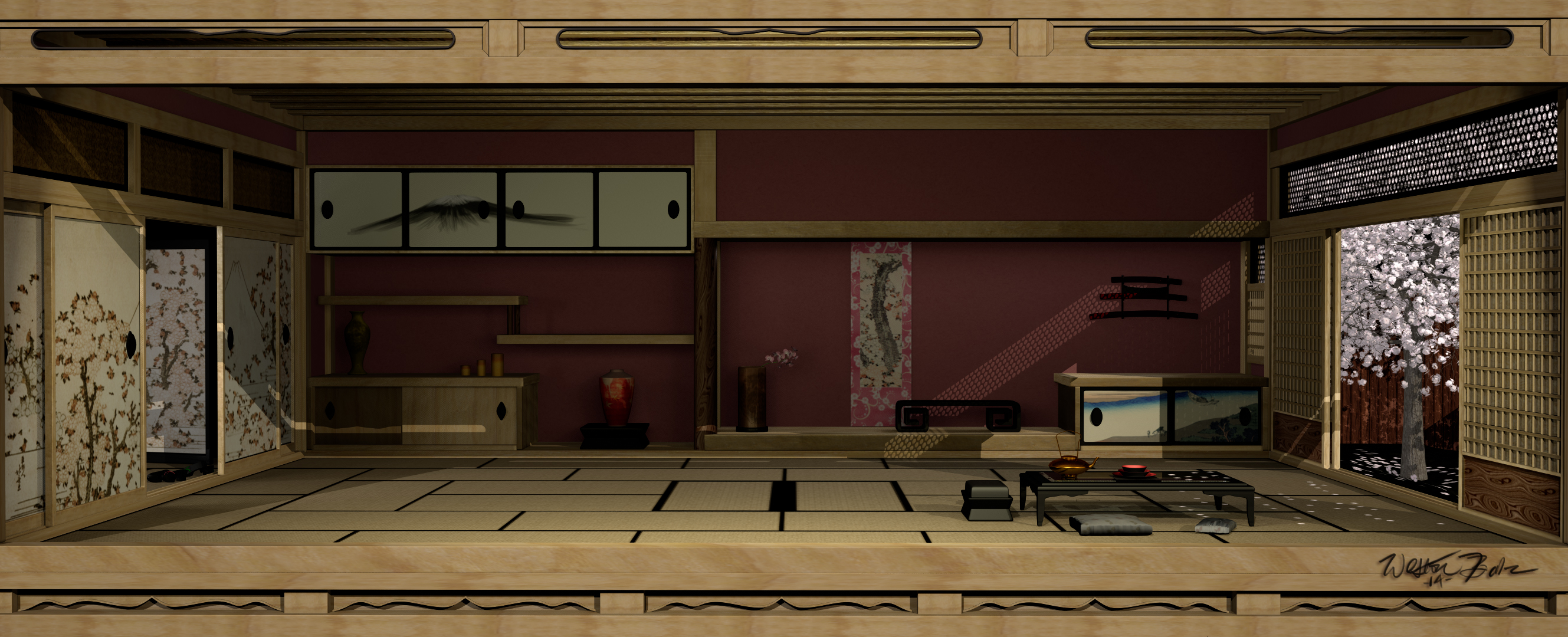 Watch
Here is the result of project #2 for my Texture and lighting course at ex'pression college. The assignment was for an environment, and here is what I chose to do. Part of the assignment was to use photo reference, and attempt to match the environment and texture (at least to an extent).
Here is my reference.
I definitely took some artistic liberties

Everything except for the sakura tree is modeled by myself. the art on the right cabinet is a Hokusai woodblock print, and the art on the left doors is similar, though I dont have a source for that one.
Maya 2014, Photoshop CC, Crazy Bump, Mental Ray
Feedback is appreciated, as are comments, faves, and watches! Thanks for viewing!

This is very beautiful. The lighting is effective and the overall design is believable.

I would suggest the black lacquered objects need more gloss, since these materials are usually very reflective. For realism, I would also like to see some colour/texture variation on the tatami. Finally, a fabric texture on the cushions would make them look more convincing.
Reply

Thank you very much for your suggestions! I will keep them in mind when I revisit this project!

Reply