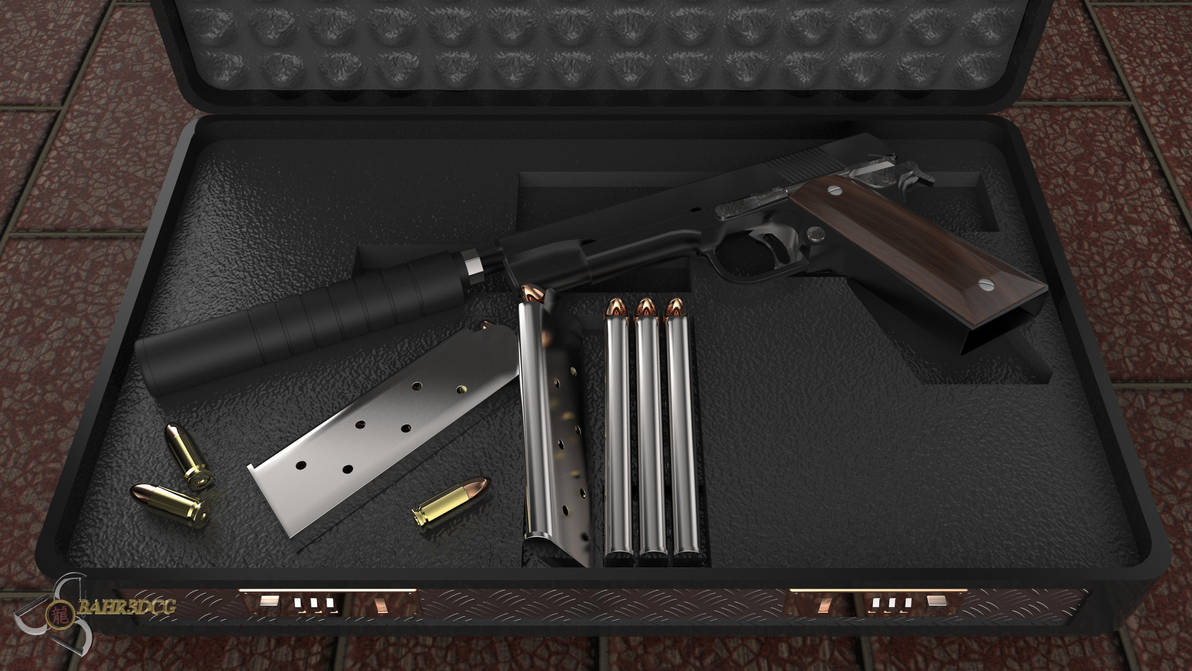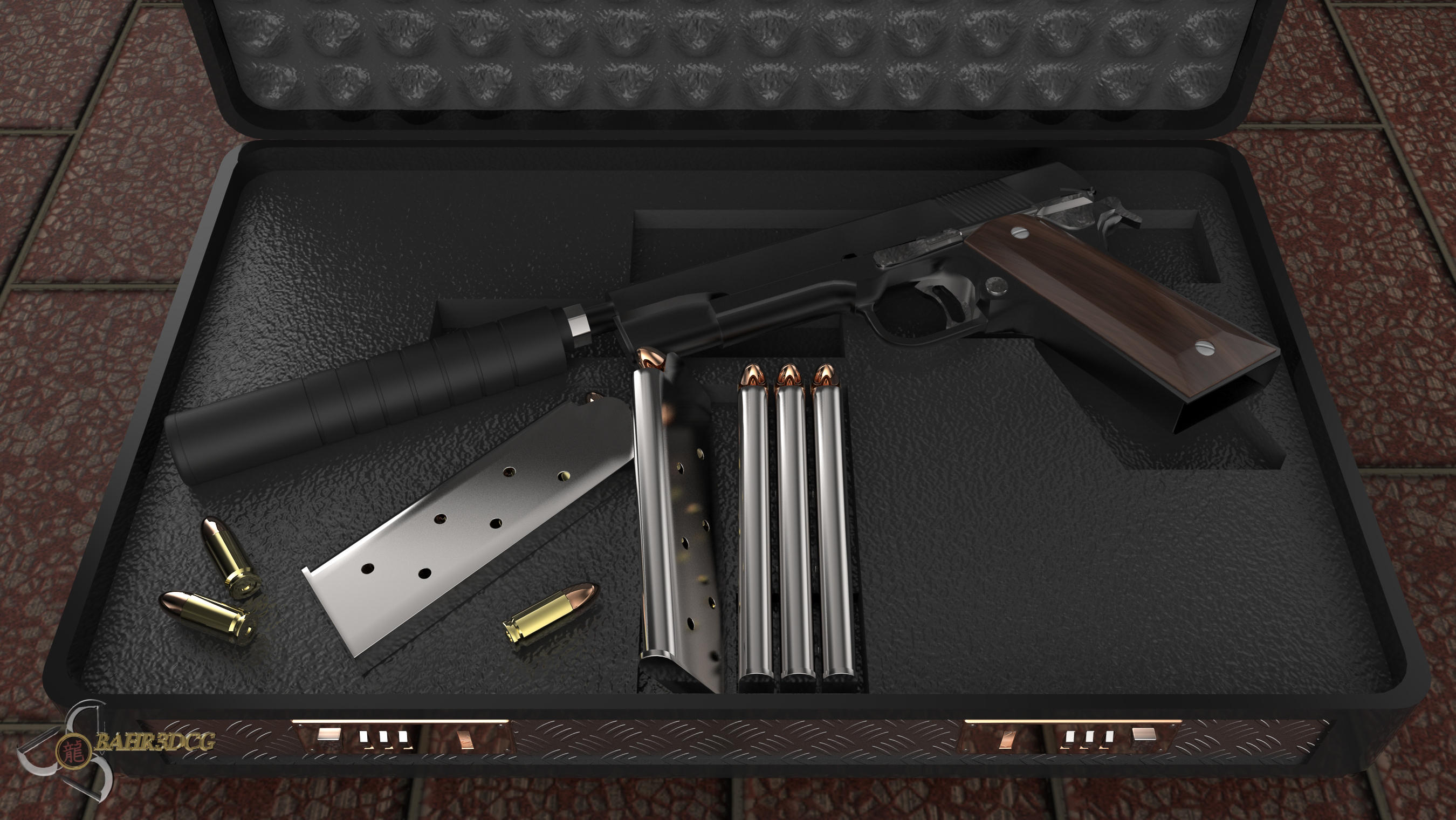 Watch

I will be honest, submitting this as a critique looks like more work than I can handle atm so here goes :
It looks like your trigger guard clips the foam in the case, I might be wrong, but unless its a tiny trigger guard, it looks wrong

Your magwell is perfectly "cubic" (AKA it's flat), this would not work in a real gun, since the magazine would get stuck, the gun would be uncomfortable to hold, and it would ruin the case.
Other than that, it looks like most details are in order, I don't know enough about the 1911 to know whether you can actually cock it without a magazine in it, but I doubt that it is possible.
It would be better visually if the indentation/curve/whatever at the front of the barrel stopped before hitting the lower body of the gun.
Maybe add some visual cues that the gun has been used?
IE : you might want to work on your textures, adding grime and dirt can be incredibly satisfying, and add a LOT to realism, scratches on the magazines where they would hit the side of the magwell, scratches on the magwell,holes/indentations in the foam (unavoidable in real life), +maybe a bump map or two on the floor+the steel part of the case that is visible to the viewer..

The modeling looks good, can't really find any glaring faults, so keep plugging

Reply

Thank you for your critique!! I really do appreciate it! I will keep your suggestions in mind when i revisit this project!

Reply

Oh yeah, I just noticed, it looks like you used some form of highly reflective chrome as the texture for the magazine release+safety, while it looks cool by itself, it only has the boring Gray from the case to reflect, and therefore looks weird.. Might want to change that material :/
Reply

Reply

where do you keep the silencer ?
Reply

The indent below the pistols indent. In this image its the one right below the silver piece.
Reply

oooh yes i see it
was a bit hard to see at first but now you notice it it becomes quite clear indeed
Reply

haha, im glad! When i first saw your comment I thought i had left it out!
Reply