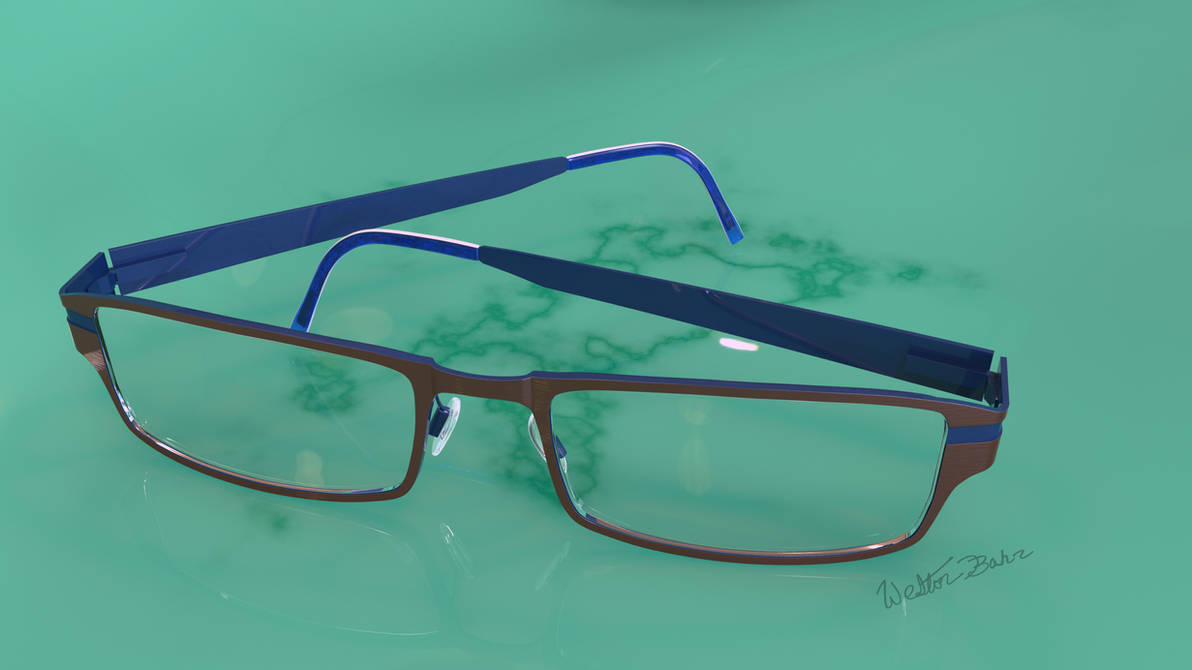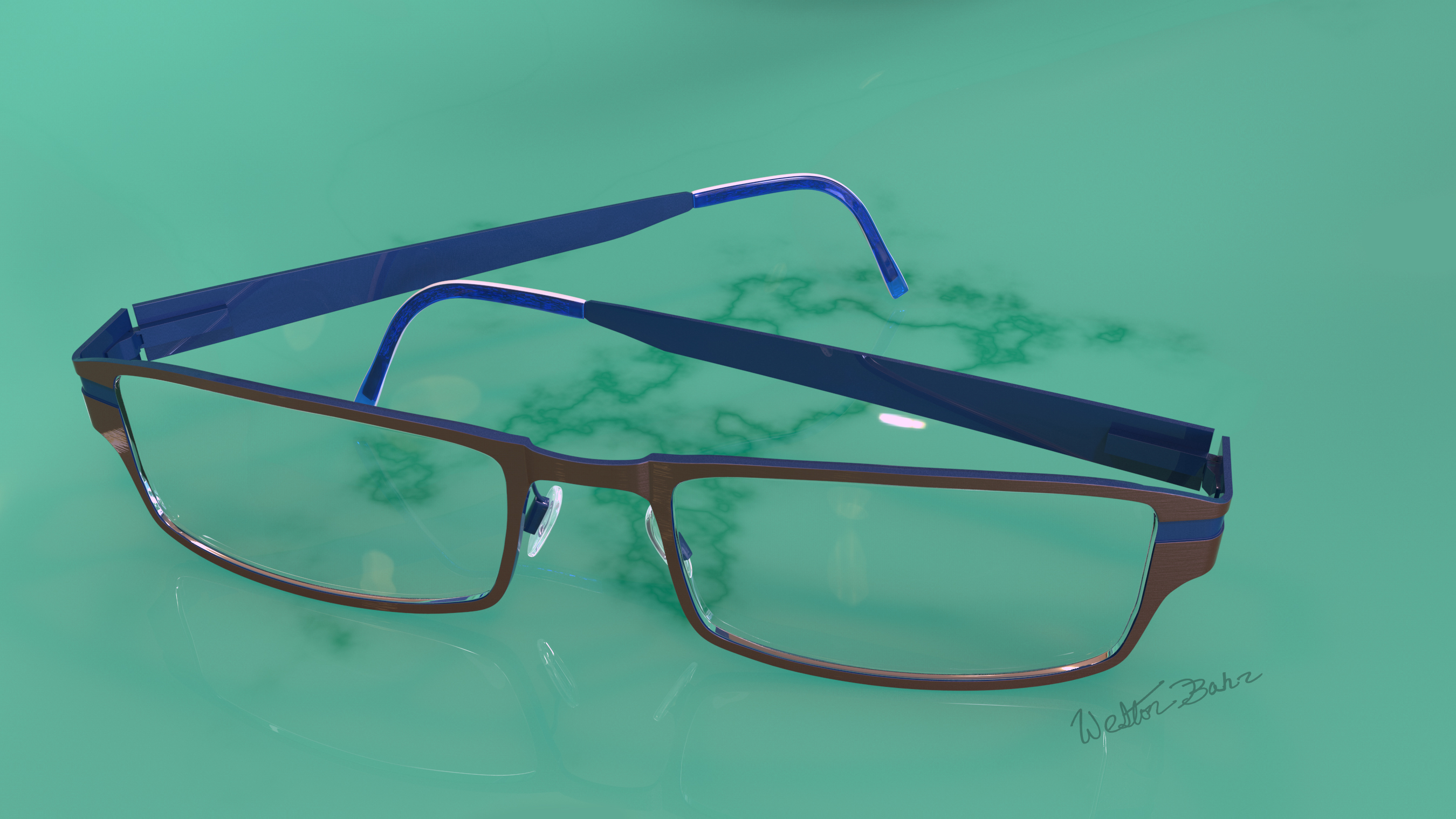 Watch
You know you're bored when you model and render your own eyewear! I even scanned my glasses to get good reference (surprisingly difficult to do when youre glasses are in the printer!)
Any ways, I tried to be as accurate as possible in my modeling.
Maya 2014, Keyshot 4, PS CC

These are Altair brand glasses, I dont know the exact model or name, so I cant properly credit the designer. Sorry!

Feedback, comments, faves are always appreciated! Thanks for looking!

I know the feeling. I've modeled my PC set-up, hard trying to see how the back of a monitor looks when you sit in a corner.
Your glasses are very well modeled, nice render too

Reply

These look very realistic to me, and I love the surface you have placed them on. They are very thin and fragile (more than I would expect), but I suppose the real ones are the same?
Reply

Thank you! It was meant to be a jade shader for the background, though the pattern only showed up in the middle for some reason! Yes, the arms on the real ones are very thin, and its a good thing Im not too rough with them!

Reply

It is strange how things turn out sometimes, but of course there are always unexpected successes to balance out the weird failures. You have wound up with a great result here.
Reply