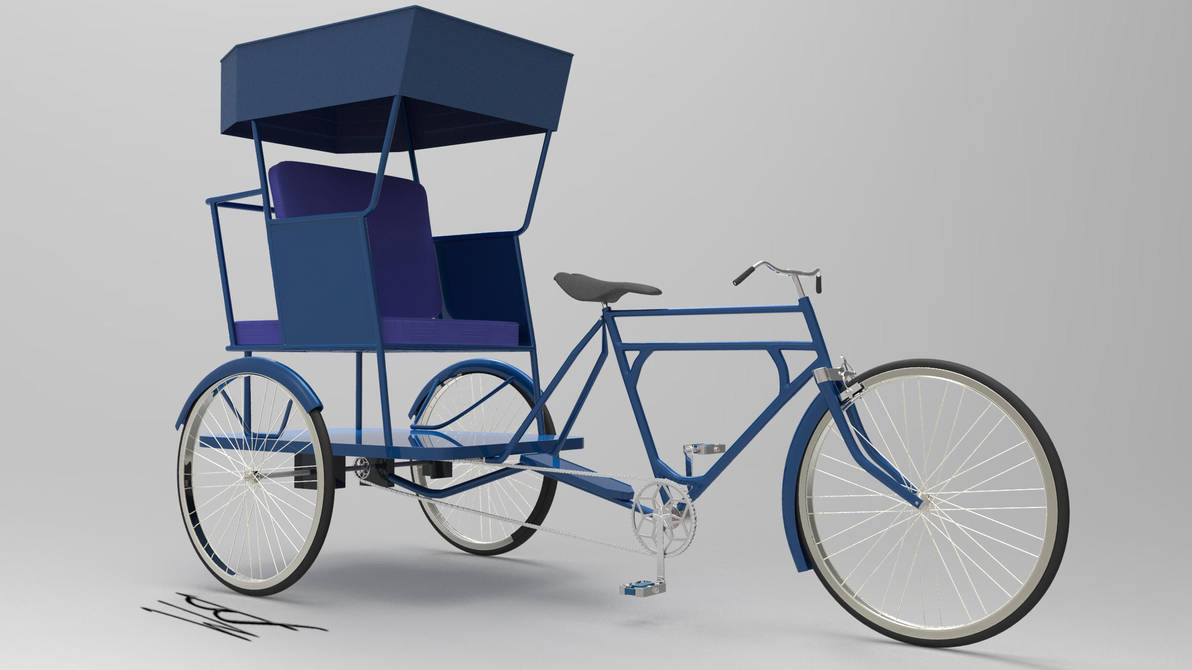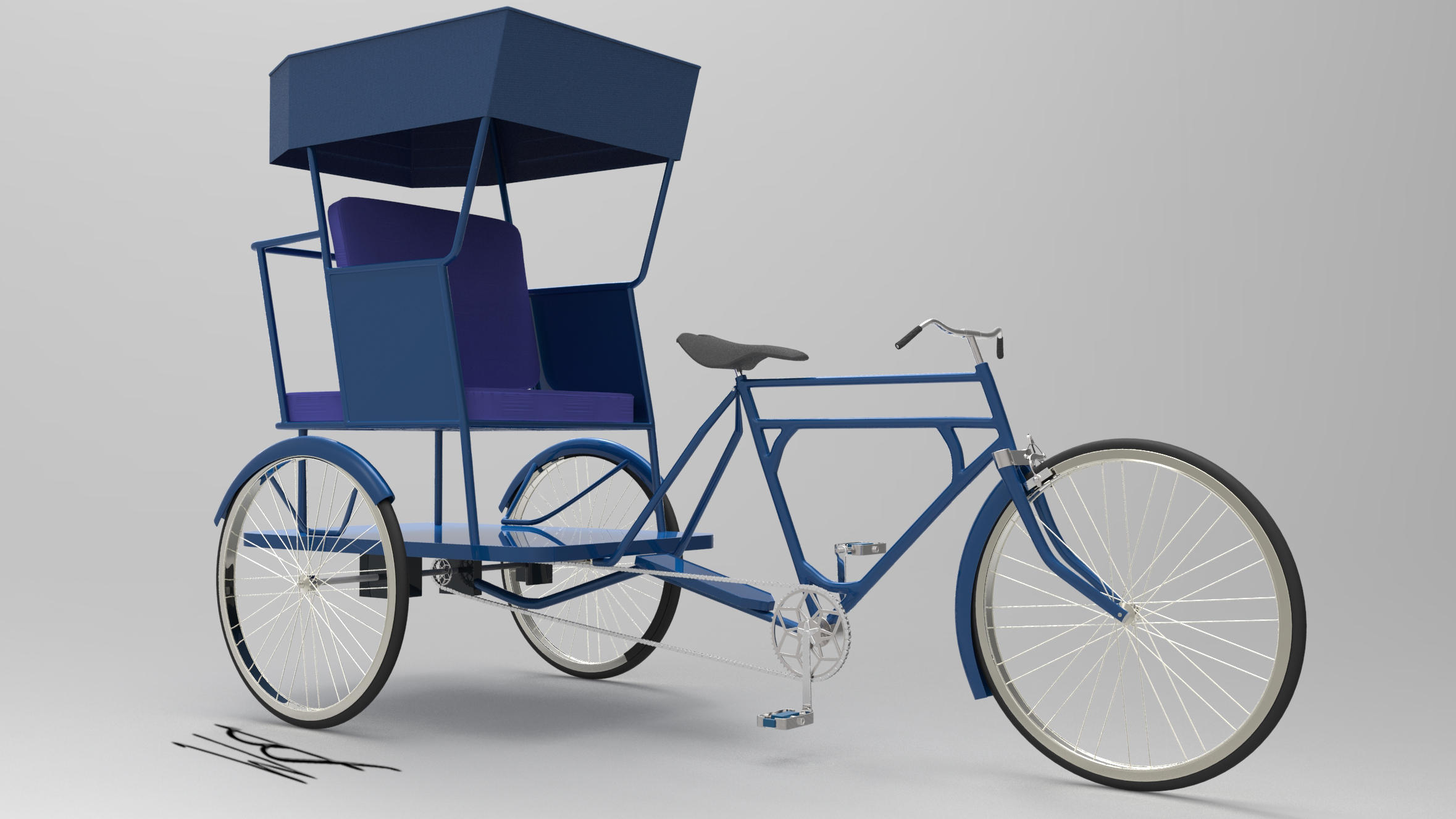 Watch
Here is a quick 10 minute render of my second assignment in 3D Modeling 1 at Ex'pression College for Digital Arts. Im really liking this class, and Im enjoying helping out my fellow classmates! I spend a couple class days modeling this rickshaw for the "wagon" assignment. I quite liked the result, though Ill need to go back and texture the model before I can get a halfway decent render! My current project is a 2008 Audi R8, so look forward to that render!

I appreciate feedback, though critique focused on the modeling itself (not the rendering) is preferred! Thanks in advance!
That's awesome! Is it a replica or did you design/tweak the design yourself?
Reply

Looks very nice, I recommend having a wire frame version of this to help people see the model (problems or parts that can be improved etc.)
Reply