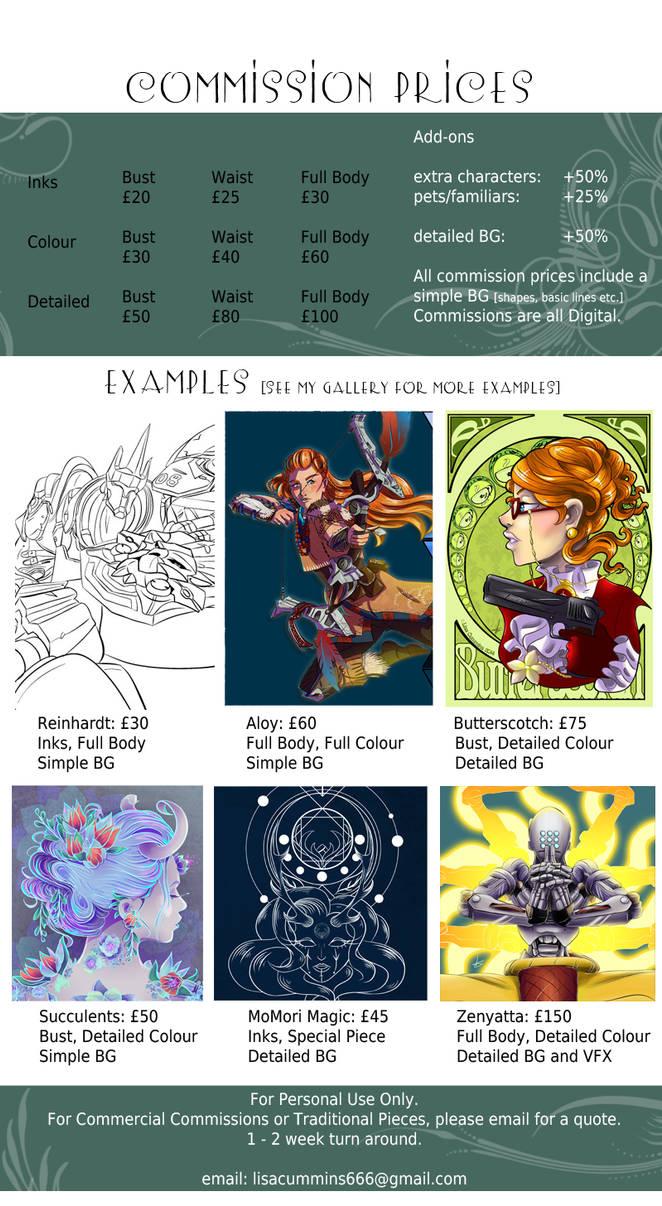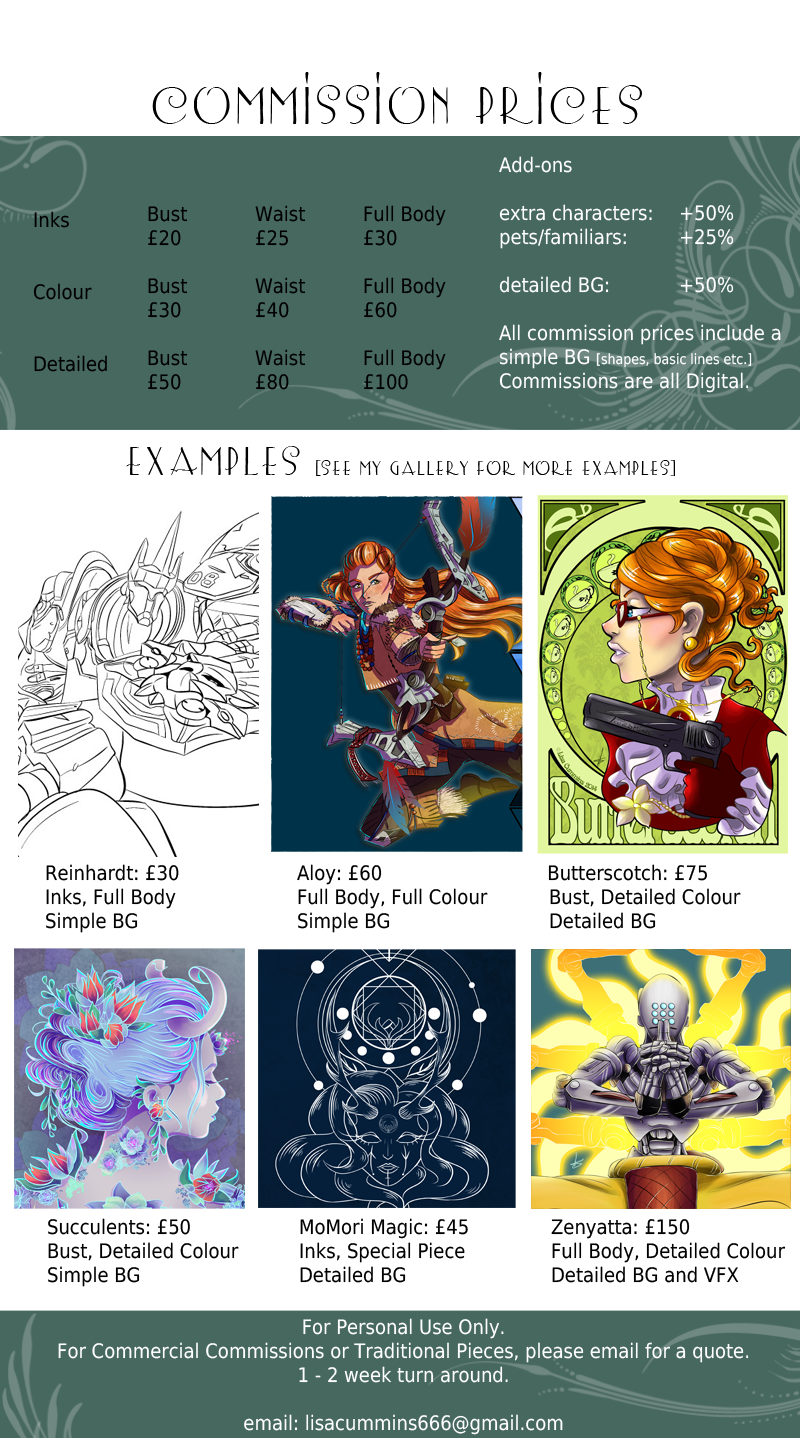 Watch
Hi guys.

Been wanting to do this for a while now but thought I'd leave it until the end of the year. For a few months now I've had messages and emails regarding various types of commissions.
For simplicity's sake, I've put all of the prices into one format that everyone can follow.
I've also raised the prices of some commissions as I do put a lot of time and effort into them and so wanted the prices to reflect this.
Hoping this is ok with all of you guys. Looking forward to working on new projects with you.
If you are interested in any of the above, please DM me on here or email me at lisacummins666@gmail.com with the following:
Which commission you are interested in

Reference, character information.

Your paypal/email address
Info regarding commissions:
I can only accept paypal as payment

I am free to draw anything including 18+ work

Commissions are for personal use ONLY. If you wish to commission me for commercial purposes, please email for a quote.