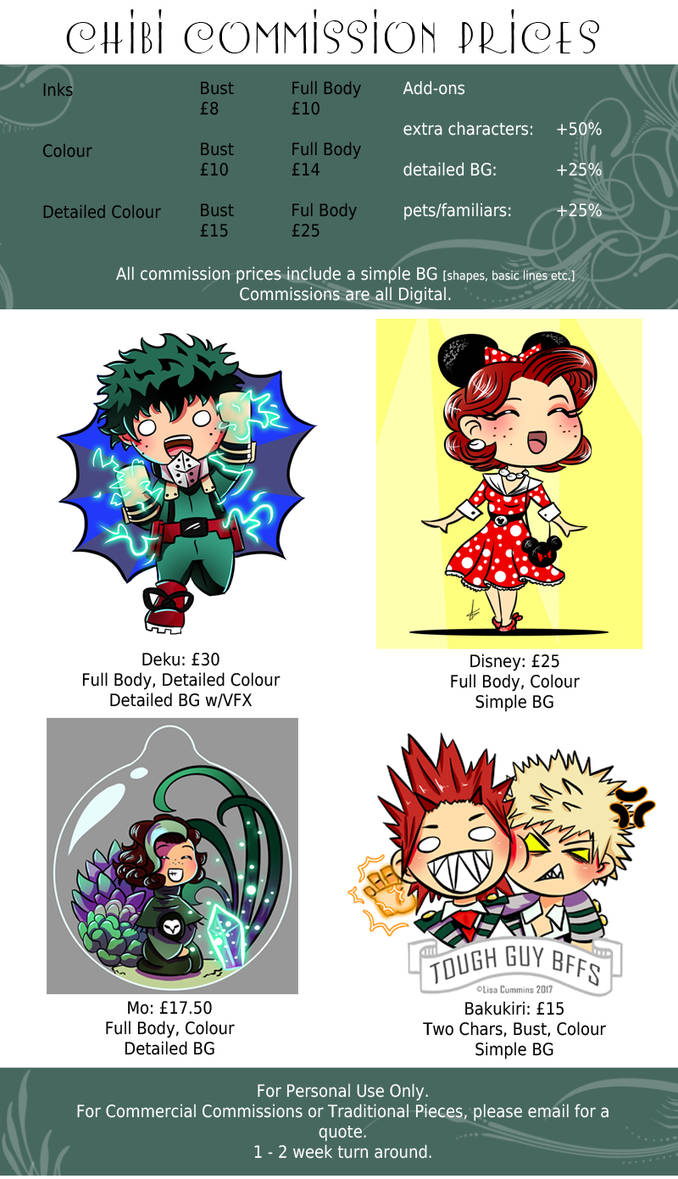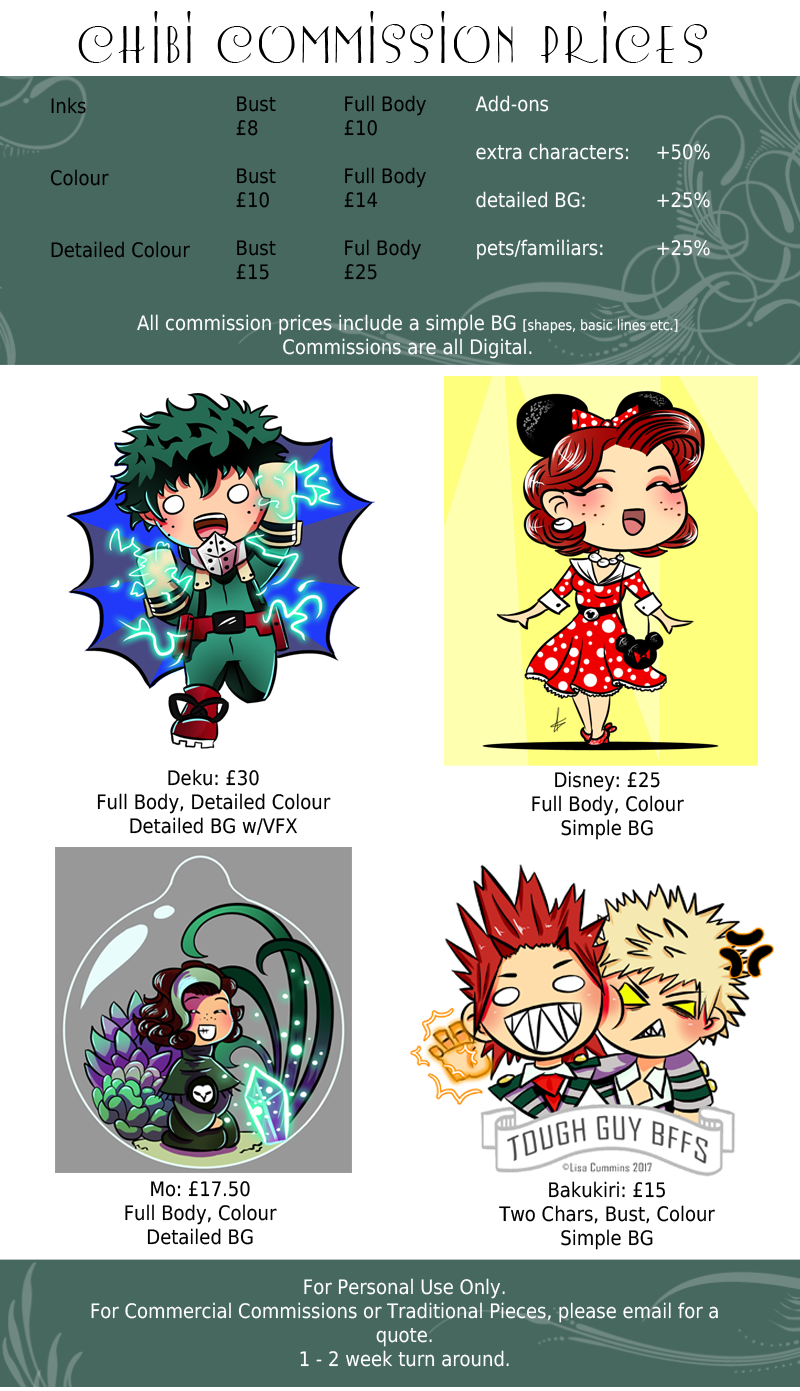 Watch
Decided to split my commissions up and give me Chibis their own listing.

If you are interested in any of the above, please DM me on here or email me at lisacummins666@gmail.com with the following:
Which commission you are interested in

Reference, character information.

Your paypal/email address
Info regarding commissions:
I can only accept paypal as payment

I am free to draw anything including 18+ work

Commissions are for personal use ONLY. If you wish to commission me for commercial purposes, please email for a quote.