PLEASE READ
If you have more than one qualifying Griffolk, you can choose more than one square (max 5 squares total with the use of 5 qualifying Griffolk). This may be altered later, as we are watching the effects on the market.
---
What is Treasure Friday?
Treasure Friday is a game you may enter
once
per week between Fridays. Every game will end on Friday after the comment is 7 days old and begin the following week's game immediately after.
At the end of each week, the winning squares will be chosen and all the comments will be responded to. Each play does not guarantee a win but if luck is in your favor, you may win items that can be used, traded, gifted or sold! Please keep in mind that some items are account bound and as such can not be gifted/traded/sold.
How do I play Treasure Friday?
You need to own an official
Griffolk
to participate in these games. If you do not own one, you may use Maze/Haze.
All Griffolk and Maze + Haze submitted to Treasure Friday must have completed their
Beania Identity Trial
or
Beania Registration Trial
to enter.
If you use Maze or Haze, you will need their registration comment to enter this game. They
MUST
be registered here:
Griffia Mascot Masterlist Registration
Using the forms below, you may submit
up to 5 map pieces a week (with a Beania Portal Pass) in 1 comment
, to try and find a special treasure!
All members have 5 free slots they can use a "Beania Portal Pass" to enter with.
If you have additional characters (not used in the 5 above) with the "Discovery Trial" completed - you can earn additional slots.

Example: I own 9 Griffolk. All 9 of my griffolk have the Beania portal Pass and 2 of them have the Discovery Trial completed. I can fill my 5 "free" slots with 5 of my Griffolk that ONLY have the Beania Portal Pass and earn 2 additional slots by listing my Griffolk with the Discovery Trial completed. Giving me a grand total of 7 chances to find treasure! There is NO CAP to additional slots earned by Discovery Trial completion.
GRIFFOLK

What do I receive for playing Treasure Friday?
Each time you participate with a Griffolk, you have a chance to win a prize by choosing one of the 10 correct winning squares from the map. Any winning square will reward you with one of the prizes below.

x50 ,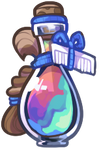 x1 ,

x1 ,

x1,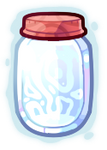 x1,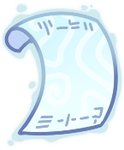 x1,

x1,

x1,

x1,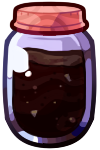 x1
---
Choose a square and reply with the letter and number to this week's active comment.
One comment per person, if you have more than one Griffolk please link to them all in a single comment!
Fill out this form:
Link to your official Griffolk from one of these groups' masterlist






Griffolk FORM
Grifolk 1: (
link from masterlist,
please only use links not images
)
Slot Used: (List if this is using the Beania Portal Pass (for the first 5) or Beania Discovery Trial (for the additional slots))
Chosen square: (example C2)
MAZE/HAZE FORM
Maze/Haze
Registration: (
link from the
GriffiaMascotsML
mastserlist,
please only use links not images
)
Slot Used: (List if this is using the Beania Portal Pass (for the first 5) or Beania Discovery Trial (for the additional slots))

Chosen square: (example G10)
ACTIVE COMMENT: ON BREAK
Last weeks participants/winners: October 26th - November 2nd
G6 - 50 Gold Coins
Geo-Dragon
Medekhgui
astrapocalypse
SonGoku-Monkey
lambwalker
E4 - 1 Dye Potion (replaces dye bean in function)
Tigress144
casuallyfalls
SonGoku-Monkey
C7 - 1 Mana Booster
Zheika
XKSilver
Aquisedragon
Itadakii
Ainiayo
Samoria
maryd39
Ryu-Oni
SonGoku-Monkey
xSeamair
arteest76
KelpiePie
E8 - 1 Uber Tamer Fruit
HuffyBun
Plush-Bean
silent-ebb
LeniProduction
VioletDanka
lolo9494
Balkeir
lilybreeze467564
RainbowScreenCS
A1 - 1 Uber Water
Ascynd
StyxLady
Nikko-Usagi
Itadakii
KiwiKancre
Wuerfelmuffin
Fayfia
ArcticHalo
BeanPurrs
The-Kayfox
SonGoku-Monkey
maryd39
pandaematsu
dailydaydreams
I3 - 1 Uber Paper
AviatorCid
F8 - 1 Bean Key
Plush-Bean
CoffeeKattC
Toshiful
HarukiTheWolf
Malla123
Diamione
Momoless
brytewolf
DragonLoverTori
Balkeir
Moris101
agentKROSS
AviatorCid
The-Sheamus-MLP
maryd39
Airi-draws-stuff
H10 - 1 Treasure Bean
Meroviathan
B6 - 1 Leed
DR-ROBOFOX
BrittyDee
astrapocalypse
ArcticHalo
Slothie-Studios
NeoPalkiaDS
NexTyphoon
puffross
LyraKat
B3 - 1 Jar of Fertilizer
Tigress144
Fayfia
bean-apocolypse
agentKROSS
Slothie-Studios
SpizFeral
maryd39
puffross
gardensprouts
birbean
Previous winners for Treasure Friday:
sta.sh/01l29kpc9x05