Rules of this Trial
This Trial has to be completed before your Griffolk can start further progression of the Magic Trials, Magic Training, and relevant classes.
The
Identity Trial
/
Beania Registration Trial
,
Farming Trial
,
Builder Trial
, and
Discovery Trial
must be finished before you can start this Trial.
You need to own an official Griffolk before you can do this Trial!
If you choose to do visual art: art has to be fullbody/colored with a background that has depth.
If you choose to write: each step must be posted as literature to DA and be at least 700 words in length. You can also choose to combine the steps into one submission, as long as the requirements for each step are fulfilled in your story. The total word count would need to be a minimum of 700 times the number of steps.
Title your entries with the name of each step.
Companions may be mandatory, so read carefully!
Add your entries to this folder:
Trials Folder
When you are done, link all images/literature to the correct comment chain
Global ACTIVITIES APPROVALS
Rewards: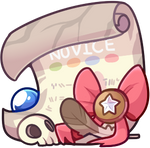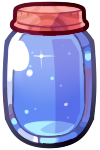 Upon completion of this Trial, you will earn the Version 1 Magic Charm of your chosen path.
---
There are four types of Magic in Griffia. Below you will find a short explanation of each Novice level. It is important to note that these Magic Paths are extra passives that are applied to your character, and as such, do not affect battling.
Want to read more of the Magic Guide then go check it out at the
Griffia Website
.
Arcane:
General Summary: Control over Items
Novice:
Can move/manipulate inorganic matter/items while touching it.
Healing:
General Summary: Healing + Life
Novice:
Can temporarily make something alive appear younger or older than it actually is while touching it.
Tamer:
General Summary: Befriending Creatures
Novice:
Can tame the following companions without the use of any tamer items: Bunbles, Cafluffle (House, Garden, Magneroo), Dystbunnies, Ealegs, Eeks, Floop (all), Geotura (Pebble), Gryphons (sm), Kittebrate, Diamon, Mycamew, Paraglires (Pararamus, Parahare, Parapika, Paramice,Pararat), Pealings, Pelsaur, Pixi, Reeds (all), Relic (Deer), Snyches, Stampaw, Terrakami (all but Elder), Whap.
Voodoo:
General Summary: Force/Control Over Creatures
Novice:
Can move/manipulate organic/dying matter while touching it.
---
IMPORTANT!!! While drawing or writing these steps, you MUST make sure to include the Magical Aura of the path you have chosen. The aura is ALWAYS present when your Griffolk is using their Magic, and must be around most of the character (50%) and the entire object/ plant/ animal being manipulated. The colours for the Magic Aura are presented above.
Step 1 - The Choice
Art:
The time has come, visit
Fabian
and choose which Magic Path you want to pursue. Depict your Griffolk holding up the Version 1 Charm of their chosen path - how do they feel about their decision and their upcoming studies?
Remember this is permanent!
Once you choose your path you can not go back at a later date and switch.
Step 2 - The Beginner
Art:
It's time to show your dedication to Magic study. Visit Fabian and Depict your Griffolk mixing their first potion. How does it go? Are they a potion brew-master or a terrible mess? Fabian
must
be included in this step.
Step 3 - Clearing the Path
Art:
Magic requires mental focus. Meditation is a good way to hone your focus. Depict your Griffolk in their favorite place meditating.
Step 4 - The Egg
Art:
Fabian has opened a portal to the Dragon Realm. He insists you must find a way to bring back a dragon egg be it by stealth or by more creative means. Depict your Griffolk stealing or receiving an egg to bring back to Fabian.
Step 5 - Practice Makes Perfect
Art:
Your Magic only improves so long as you practice. Depict your Griffolk exercising their talent in different ways to improve themselves.
Step 6 - Town Hero
Art:
An emergency has arisen in a town close by. You think you can help with your newly mastered Magic. Depict your Griffolk using their skills to overcome the emergency.