Completing this Course will allow your Griffolk to continue onto Magic Training and various Magic-related Classes.
This is Fabian. They host this Course to show you the basics of how to improve your Magic!
Rules of this Course
Your Griffolk must possess a
Beania Portal Pass
to enter this course.
Artwork must be fullbody, coloured & shaded with a background.
Pea and Peanut are not usable in University Courses.
When completing this activity your Griffolk must be in Griffolk, Companion, or Human Form - if you have shapeshifter forms. You must have the form unlocked to use it in Activities.
All artwork must be submitted to the 
Courses
 folder.
Courses must be turned in for completion at the 
Global ACTIVITIES APPROVALS
Reward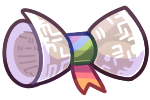 ---
The cloying feeling of powerful Magic being used draws you towards a classroom. As you get closer, you see that the room is bursting with occupants; many of them out in the hallway. Peering between the bodies you can just make out the form of Fabian. Robes thrown back out of his way, he is casting an intricate spell and explaining to his rapt audience the pros and cons of this particular Magic Path.
Step 1 - Do You Believe in Magic?
Art:
Sitting in on one of Fabians lectures is always sure to be interesting. Depict your Griffolk attending a session on the Magic Path that has most peaked their interest. What is it about that particular path that Fabian has shown them- really stood out to them? (
For more information about the different magics in the world of Griffia, click here and go to the Core Magic tab! Fabian's Guide to Magic!
)
(In addition to your Griffolk, you must include Fabian and he must be casting/demonstrating some form of magic.)