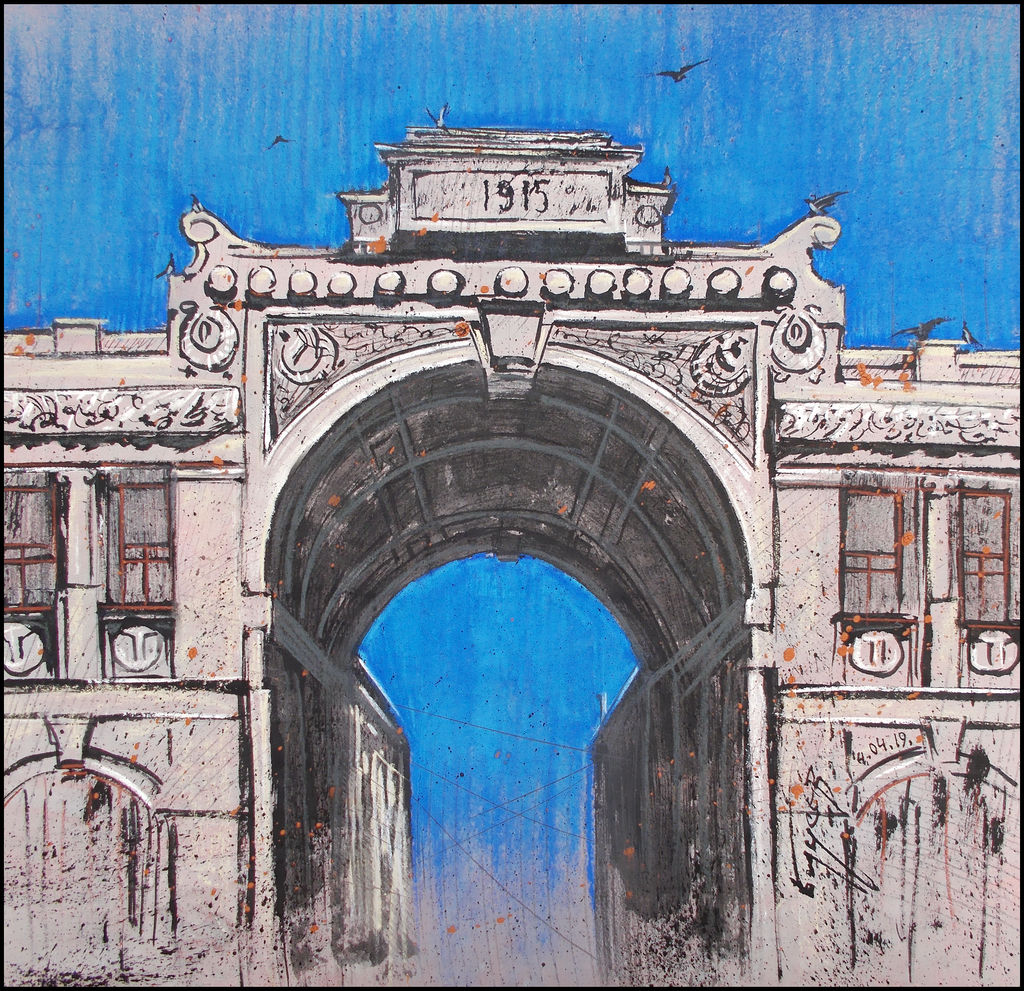 Watch
"СИНЕМАТОГРАФЪ БАЯНЪ"
Синематограф «Баян» — дореволюционное название нынешнего кинотеатра им. Т. Г. Шевченко, расположенного в Симферополе по ул. Горького, 5. Именно здесь в 1904 году предприниматель Леонид Сухомлинов открыл первый в Крыму «иллюзіонъ». В 1915 году выдающийся крымский архитектор Николай Краснов возводит изображённую на моём рисунке арку. Примечательно, что c момента основания «Баяна» в этом здании всегда располагался только кинотеатр — менялись лишь названия.
Cinématographe Bayan was the original name of today's Taras Shevchenko movie theater at 5 Gorky Street in Simferopol (capital of the Republic of Crimea, Russia). In 1904, an entrepreneur named Leonid Sukhomlinov opened Crimea's first "illusion" (cinema) here. In 1915, famous Crimean architect Nikolay Krasnov added the arch that you see in my drawing. Surprisingly, ever since its founding in 1904, the building has always been used as a movie theatre, albeit under several different names.
Date: Apr. 4, 2019.
Materials: black ink, white chalk, Russian sauce pastels, soft pastels, colored pencils on pre-toned paper, 40x41 cm.
Материалы: чёрная тушь, белый мел, пастель, соус, цв. карандаши, тонированная бумага, 40x41 см.
This place on Yandex maps: bit.ly/2HYJ1wA
Wikipedia article: bit.ly/2Vn5B50

Work-In-Progress/Процесс работы: www.instagram.com/p/Bv1sZVGDzW…

Замечательная работа! И спасибо за исторический очерк!

Reply

Reply

I really love how this one came out.
Reply

That blue is gorgeous~! It's perfect for a clear sunny day~ I really like the little details in this, especially the birds!
Reply