So
SayakoRush
is holding a raffle for a manga she's working on with someone else to help support their next issue of the manga on kickstarter.
Feel like joining? here's the link:

RAFFLE! Win 300 Points, Art and Comic [closed]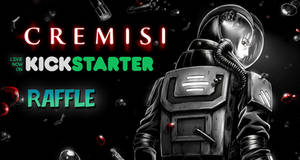 THE RESULTS




UPDATE: 100% FUNDED with 25 days of campaign remainig!!!




CREMISI #3 IS NOW LIVE ON KICKSTARTER!





I haven't even make it announce it and its already 70% funded with over 1k$ reached!!!


Lets spread the word about CREMISI with a Raffle so even more people will get a chance to hear about it!