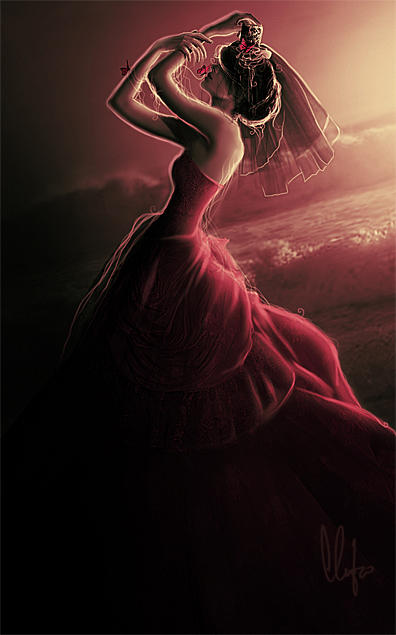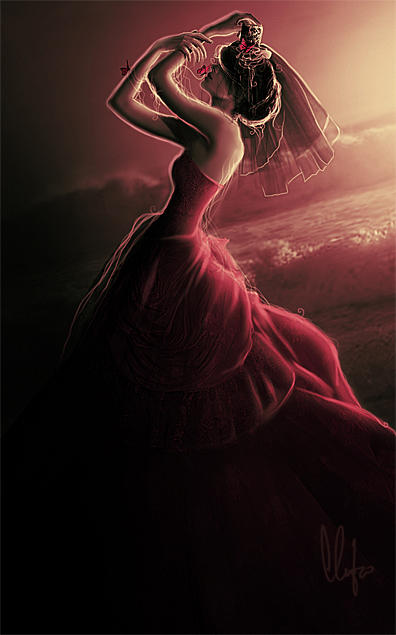 Watch
Baby loves to dance in the dark
Cuz' when he's looking she falls apart
Baby loves to dance in the dark

Run, run her kiss is a vampire grin(...)
She looks good but her boyfriend says shes a tramp
She's a tramp, she's a vamp
But she still does her dance(...)

Lady Gaga.Dance In the Dark

---
I know that most of people hate Lady Gaga, and I hate most of her songs too, but this song is another case. In my opinion, it's amazing. It have that 80's feeling.. I love that..
---
Credits
~LilyStox
~lady-amarillis
=Falln-Stock
`fetishfaerie-stock
`Shoofly-Stock
hair, shadows, lights and things were painted without tablet
---
This is dedicated to ~desideriasp because she really kind with me, and because I admire her very much as an artist


Love ya, sweetheart

First of all, the background is absolutely gorgeous, as is her form and attire. The shadows are perfectly executed and suit to the theme in a beautiful way. Butterflies are a wonderful touch, and really amplify focus to her delicate dancing body. The only complaint I could possibly have about this work of art is that there is not a larger version of the image to view. I pray that you make more like this picture, it is a masterpiece that deserves recognition and really does portray the few lines of text that you sought to invoke into a visual work of art. You succeeded and I'm glad that I had the opportunity to view it.
The Artist thought this was FAIR
5 out of 5 deviants thought this was fair.