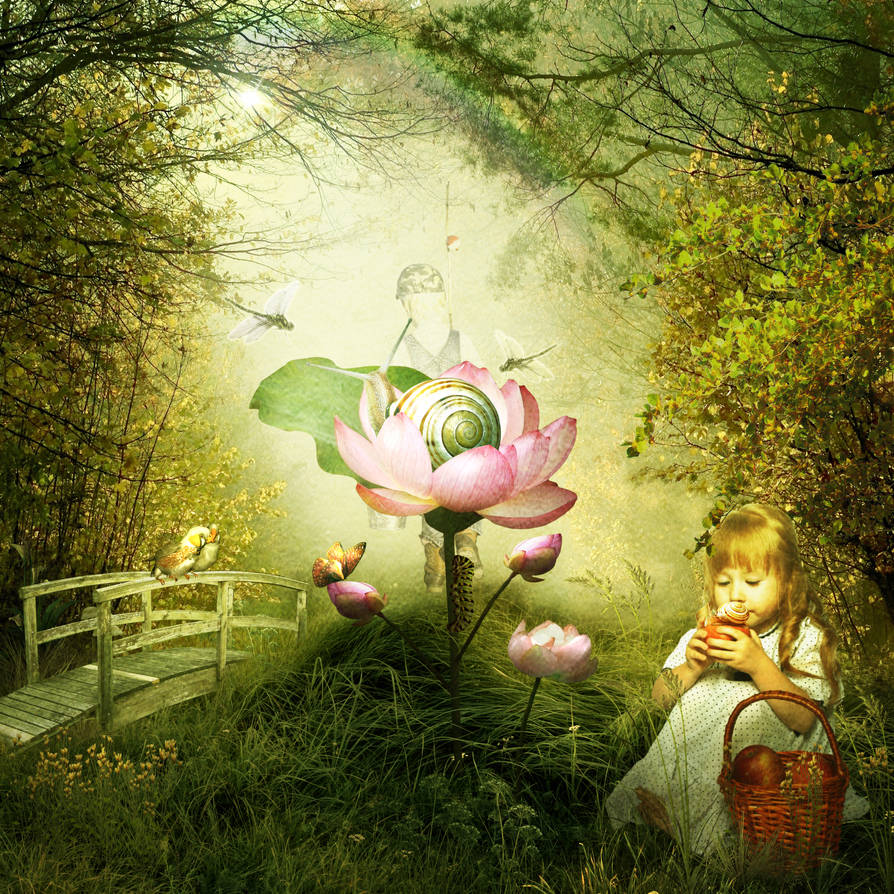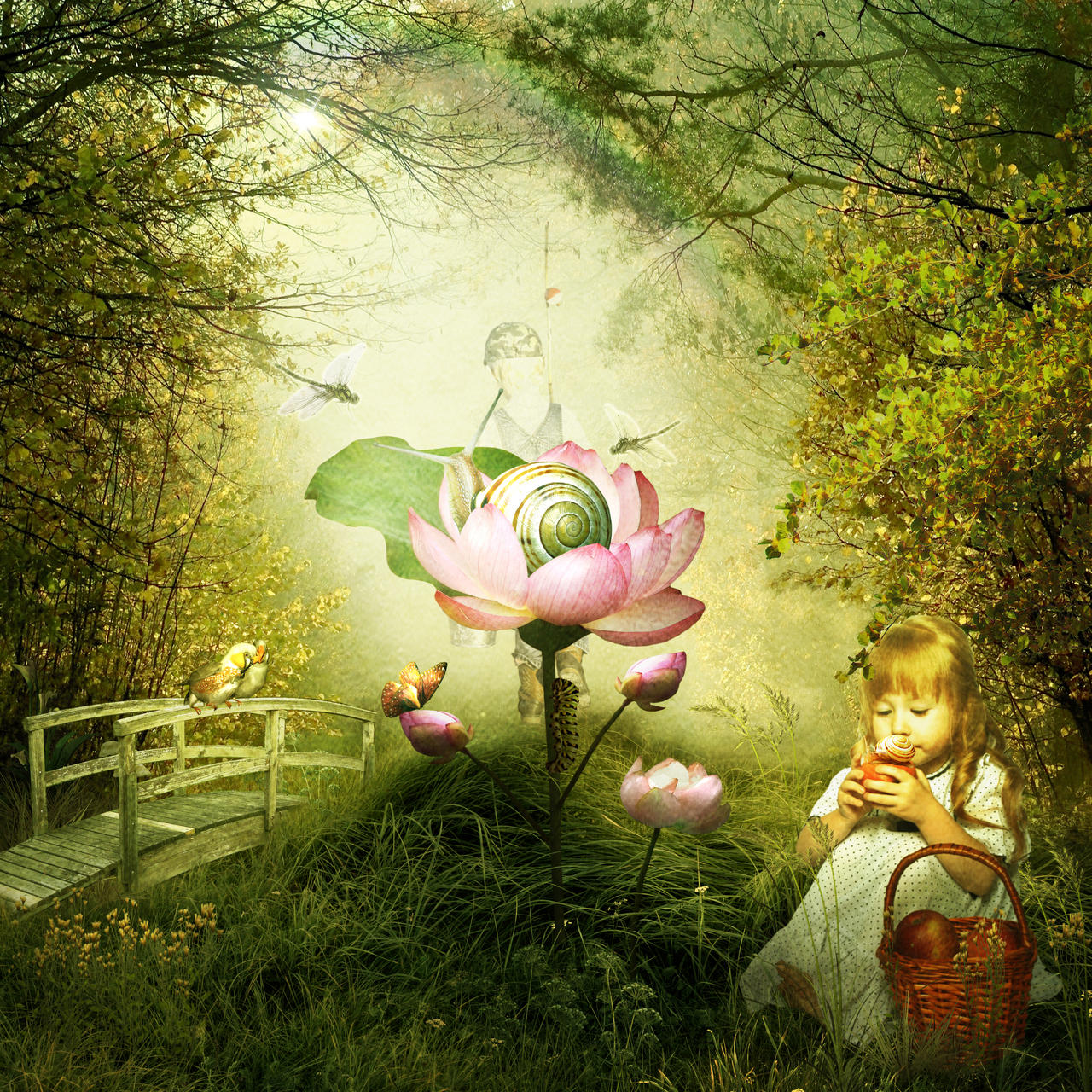 Watch
My Entry for
CONTEST Love in September
in the fantastic group
CRAZYasmyart
Thank you in advance for all faves and comments! I appreciate everyone's
continued support. You are all an inspiration to further my motivation as I
grow as an artist.
A Special Thank You goes out to All Stock Providers.
Stock Used--
Background: FGM Premade Background 65
Girl Model: The apples_13
Boy Model: small boy with fishing rod and bucket - PNG
Butterfly: Butterfly Stock
Dragonfly + Caterpillar: Bug
Birds: PNG Bird
Bridge: Wood japanese bridge 04
Branches: Hanging Leafy Branches PNG..
Lily: Plants Pack 1
Shrooms: mushroom 12 13 14 png
Summer grass: TW3D Summer Grass
Flowers 1: Flower 1
Flowers 2: Water lilies
Plants + Grass: STOCK PNG more plants
More Grass: Grass 03 png
Textures: Pressed Leaves Texture 2 |
Painted Texture
|
Earthtone Blush Texture

Snails:

Anything else used is from my own personal textures, brushes, & Stock collection, or painted by me.

Background and Textures Used Are Now Available For Your Use!
My Resources Used: Changed color on second texture.