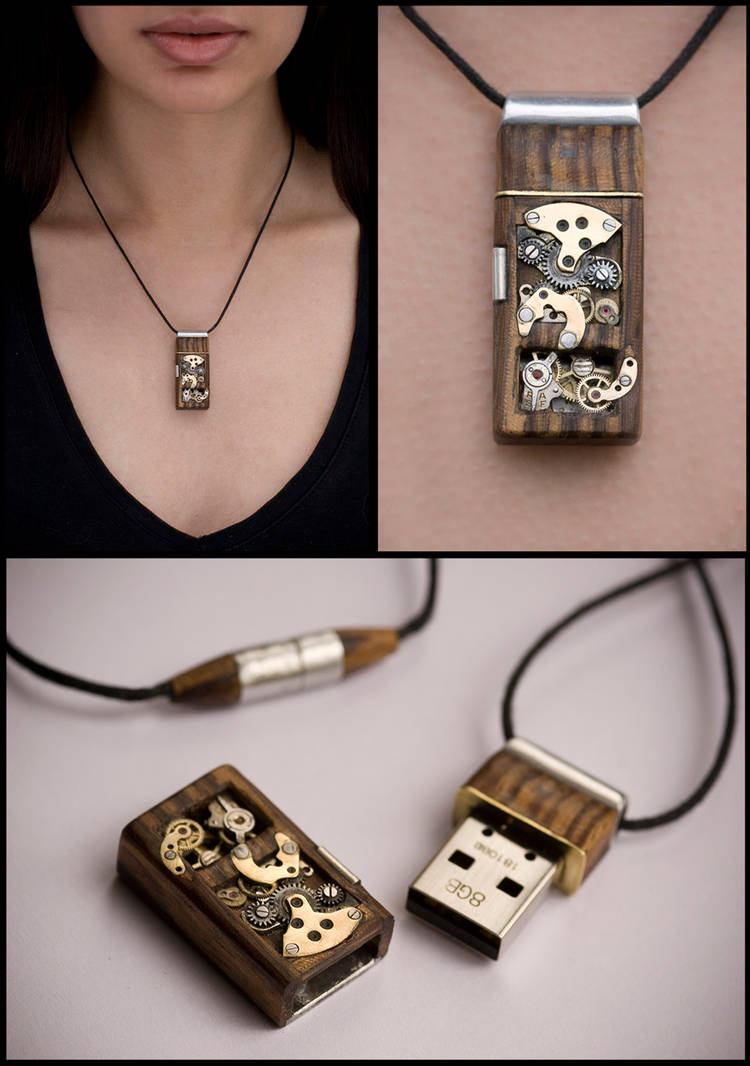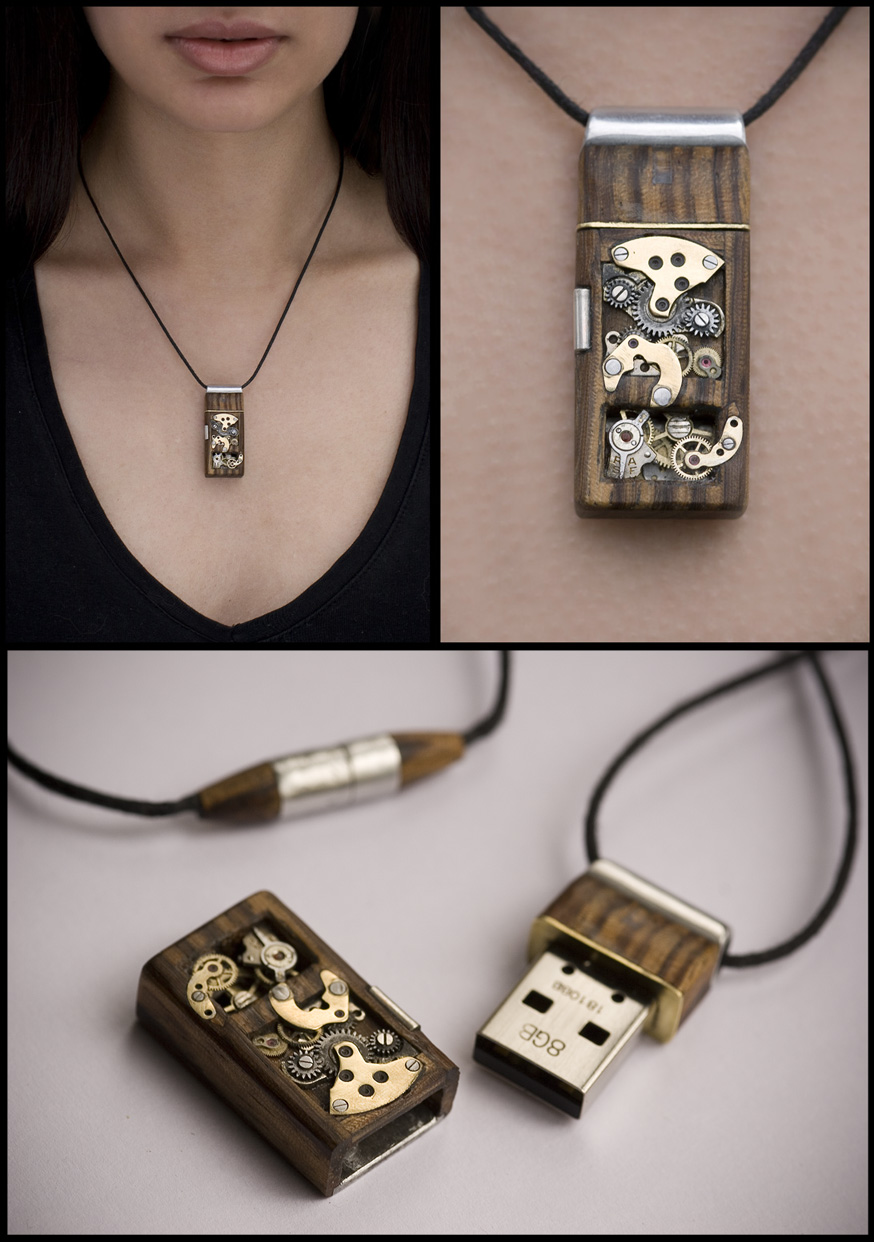 Watch
I present to you my first Mechanical Memory Pendant. This beautiful item is in the same style as my previous USB keys but also doubles as a unique steampunk necklace.
The item has been made from the ground up taking 13 hours to complete. I have used the highest quality 8GB flash memory, housed in a hand carved zebrano chassis with 10 rubies. It features a blue activity LED that shows through the top of the key when working. So it can be worn as a necklace I added an aluminium tube to the key which I have threaded leather thonging through, this clips behind the neck with a matching magnetic clasp. The back of the key is a simple aluminium plate which would be suitable for engraving.
All the watch parts have come from damaged or irreparable pocket watches that have been hand disassembled and then combined to create a true, miniature work of art.
I plan to list this item in the next few weeks on my etsy shop.
If you like my work, why not follow me on FaceBook at this
[link]
(link)
Click
[link]
(here) for my etsy shop