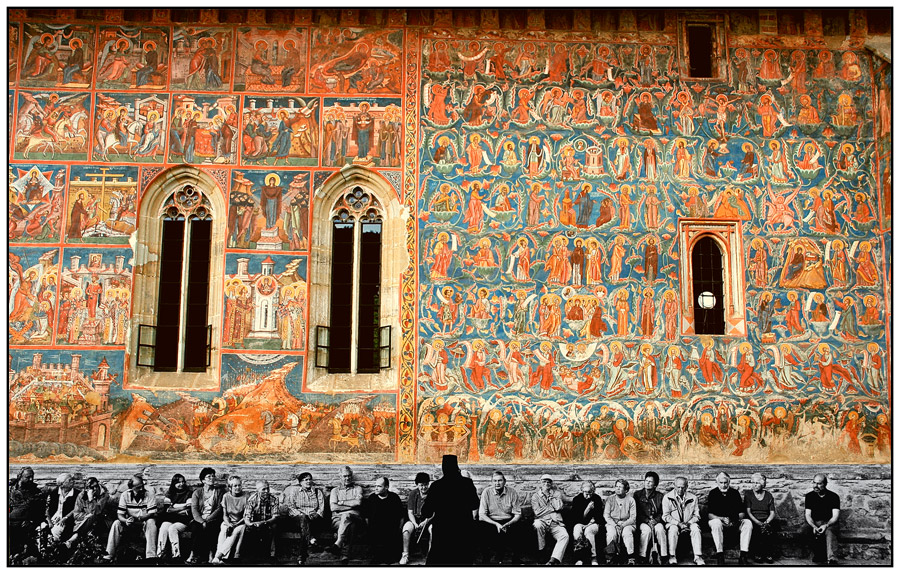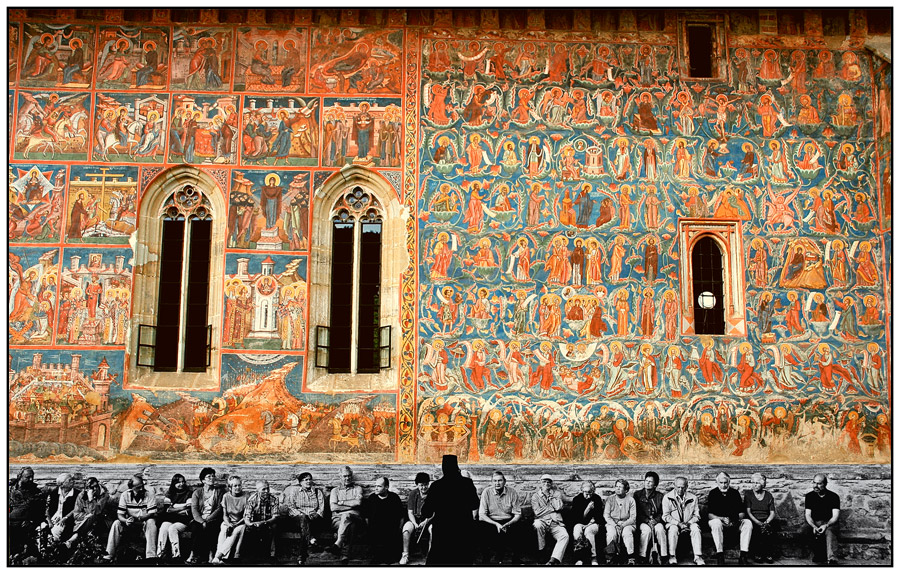 Watch
Romania - Bucovina - Moldovita, an old Romanian monastery built in 1532 near Vatra Moldovitei.It is one of the seven painted churches of northern Moldavia which have been listed by UNESCO as a World Heritage Site since 1993.
A nun was speaking to a group of people, telling them some facts about the history of the place. You can find out more about this place here->
[link]
.

A very nice rendition: turning the people in the foreground b&w, so that the colors of the walls are the subject.
Reply

e emotionant sa revad locurile in care am fost, si manastirile din nordul moldovei le-am vazut.. o poza foarte frumoasa!

Reply

great picture...
it's nice to know that u have been there... cause I'm romanian and I haven't

(different reasons involved)

hope u liked it

Reply

I am romanian too

. Si chiar mi-a placut foarte mult. Am fost si acum 5 ani dar nu am apucat sa fac poze dar anut trecut mi-am luat revansa


Reply

Reply

Great shot! I love the colors! Good job!!
Reply

Reply

Nice capture, I like. +fav
Reply

maybe a sepia tone instead of b/w would be better
its lovely pic and i like the caption
Reply

I too thought about that... the second I saw it posted

Eh... I gues I'll have to reedit this sometime soon...
Reply

Reply