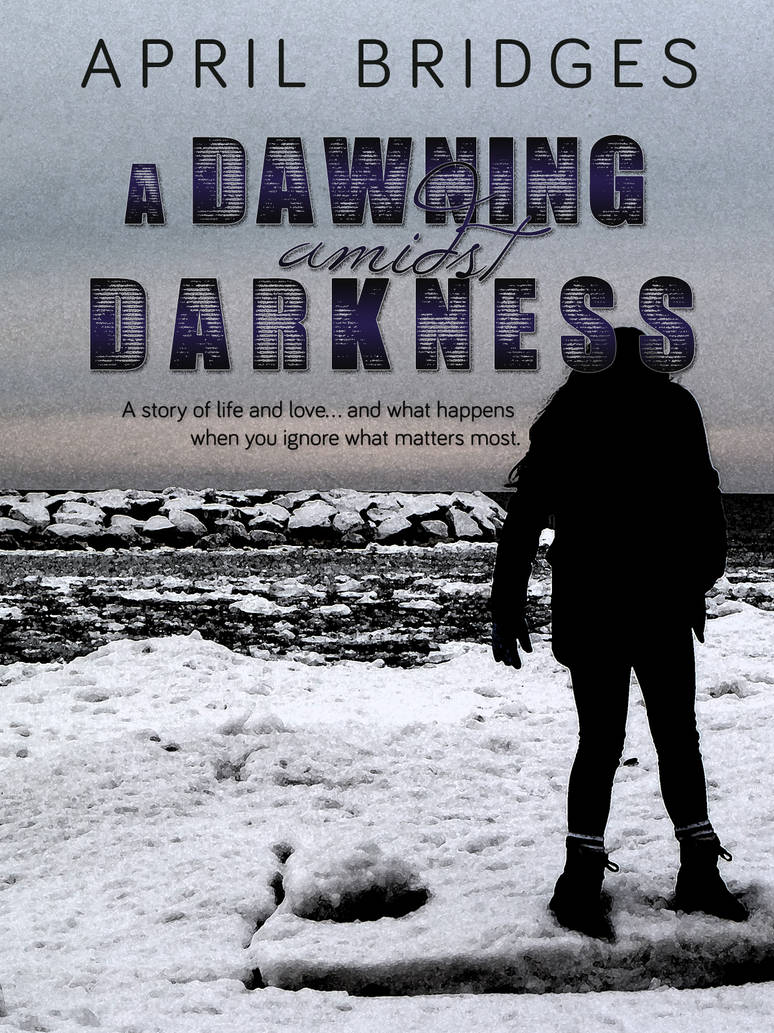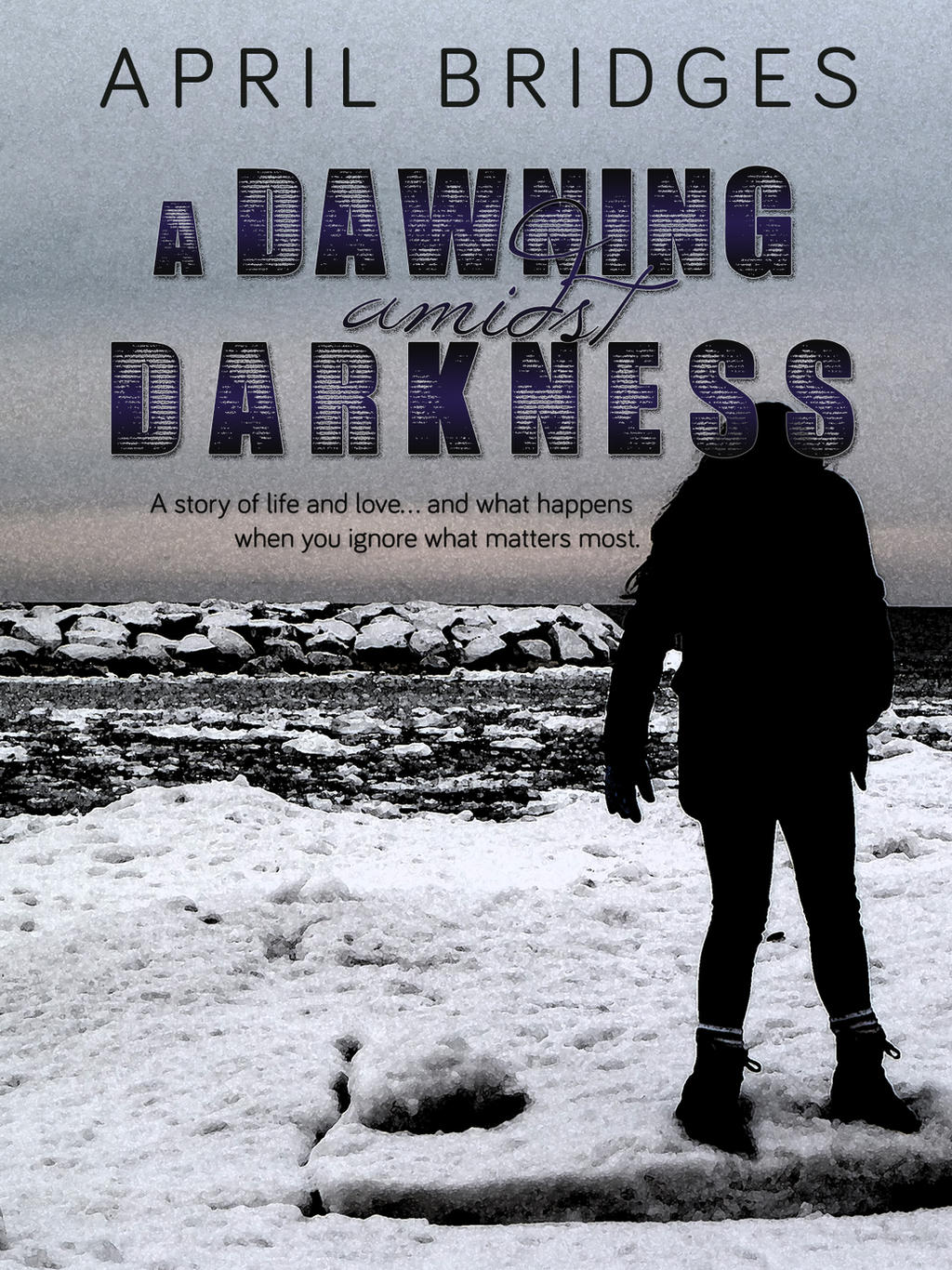 I have an ongoing novel that I've been working on for several years and I've been able to use that as an example (though it's highly unfinished, but still) for this experimentation for the cover.


It's what I would imagine the book cover would look like for my book, if it ever got published. The text is all authentic from the actual novel, nothing made up for the purpose of an example. I just wanted to see if I could get some opinions because I have never [seriously] designed a book cover before and I'm not gonna lie, there were several previous attempts.
Here's what I did... I took a photo that I'd taken out at Lake Erie in Pennsylvania, and the figure in the photo is actually my husband's daughter, tweaked to look like a silhouette. Then I added the text.
What do you all think? Does it look "professional" enough? If you saw this in a bookstore, would it be enough to make you want to pick it up and read it?