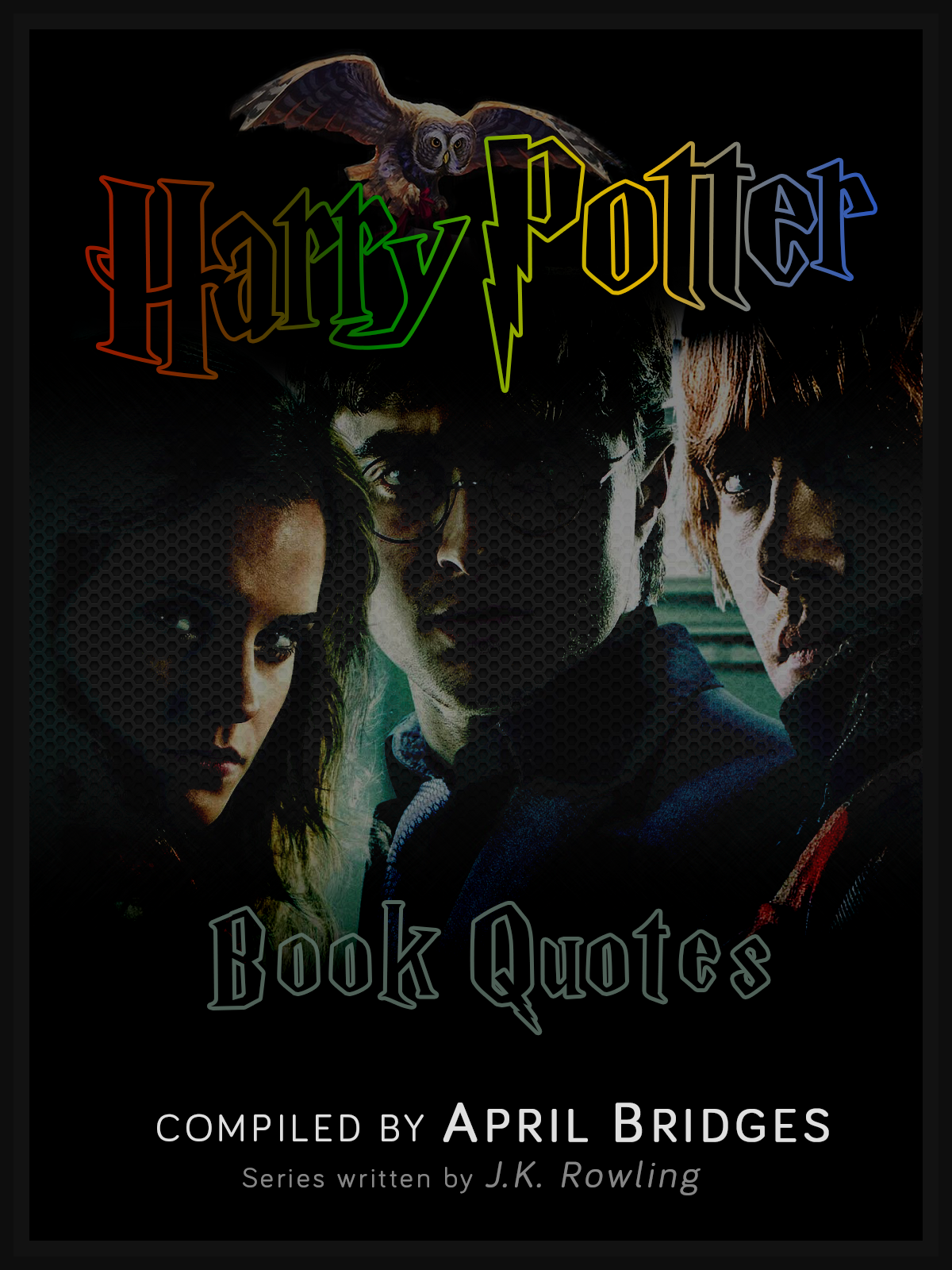 So I realized that I never uploaded my experimentations with designing book covers last summer. I went through a bit of a phase, inspired by my big project of noting important quotes that I liked from several book series that I enjoyed. This is the Harry Potter one.

I kept it pretty simple for this, choosing to emphasize the darkness of the later books.
I use this cover at the beginning of my Word document that has all of the quotes from the 7 books, which I eventually intend to convert into e-book versions as well.