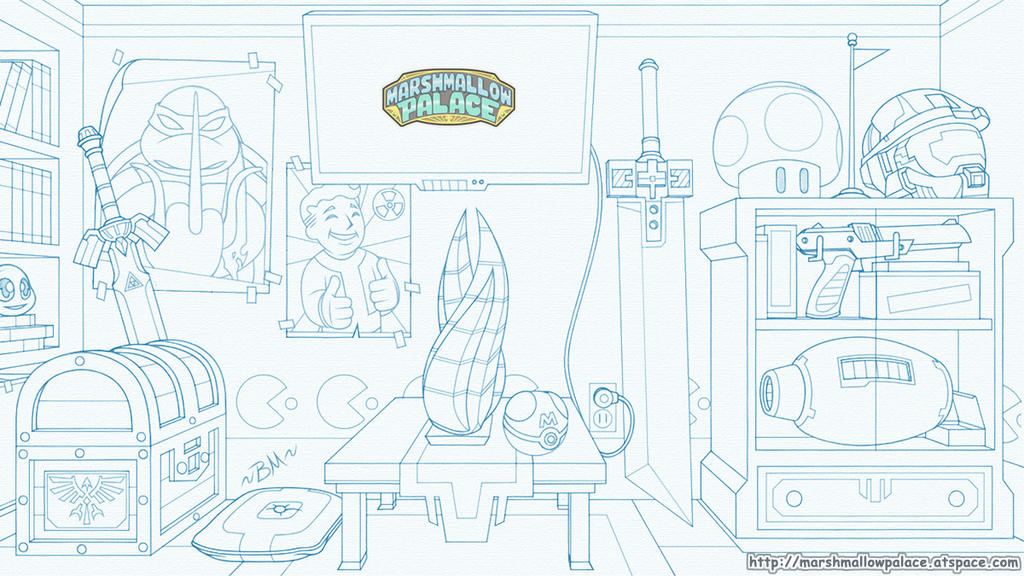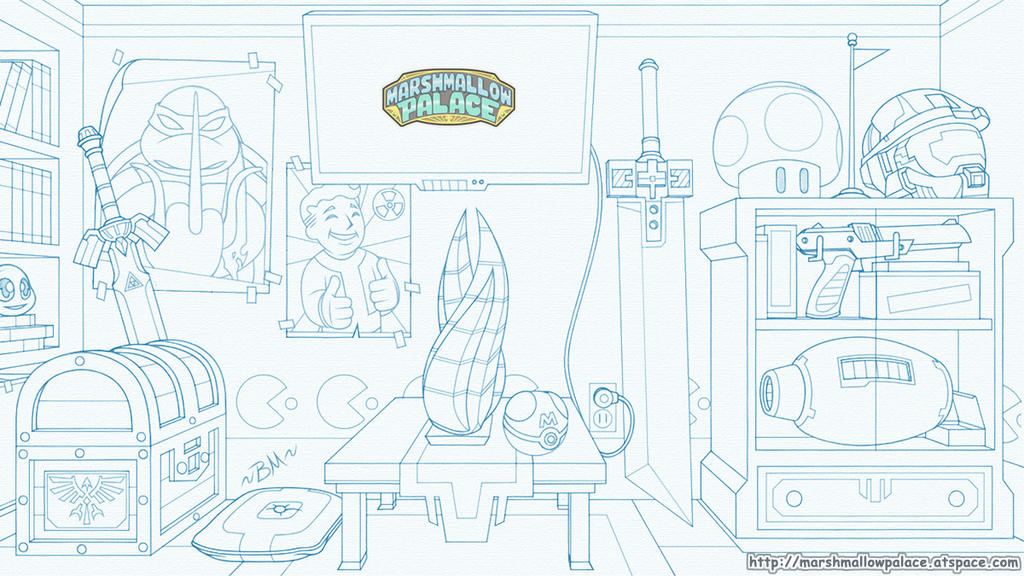 Watch
Was hired to do a video game inspired backdrop for video streaming by Dangle Doo:
www.youtube.com/channel/UC8I9V…
. Had some freedom with this illustration, the client only had three or so specific items they wanted in the image and the rest of it was up to me. You could definitely argue I went with things I know and am familiar with but there are a few objects in there from games I've never even played. Why is it that my sketches seem to get cleaner and cleaner as I get older?
I had some fun with this but kept it simple by not doing too much detail and sticking with a lot of straight lines; just trying to design something interesting rather than overly complicated.
Can you name the games all of these objects come from?