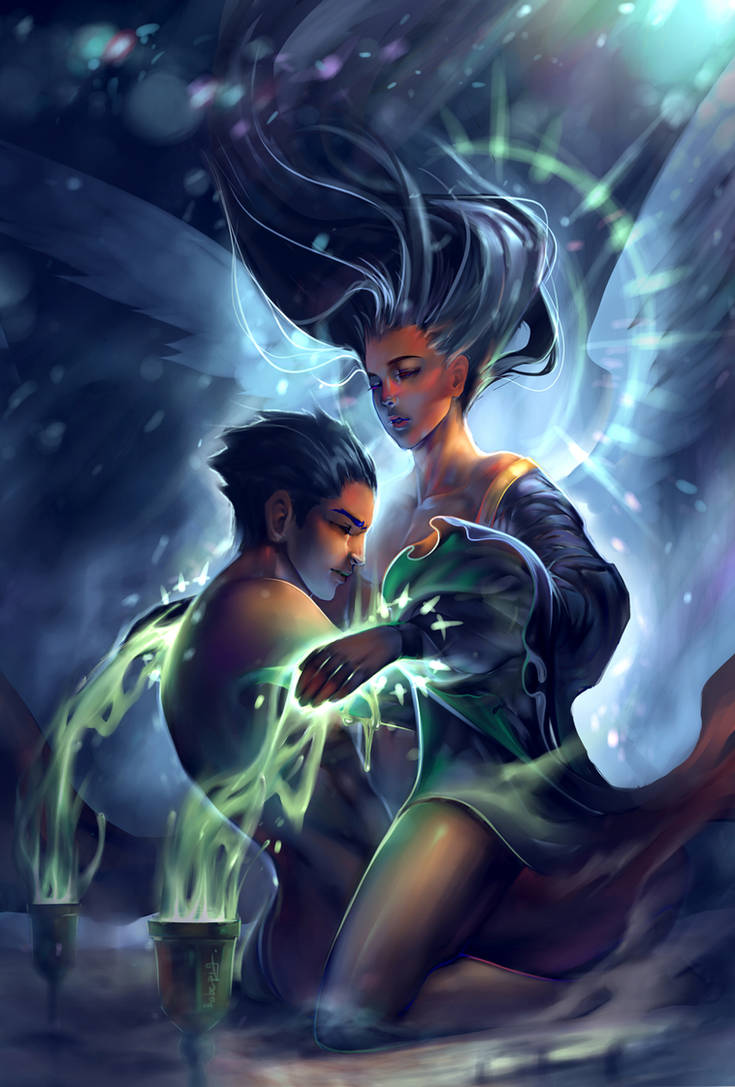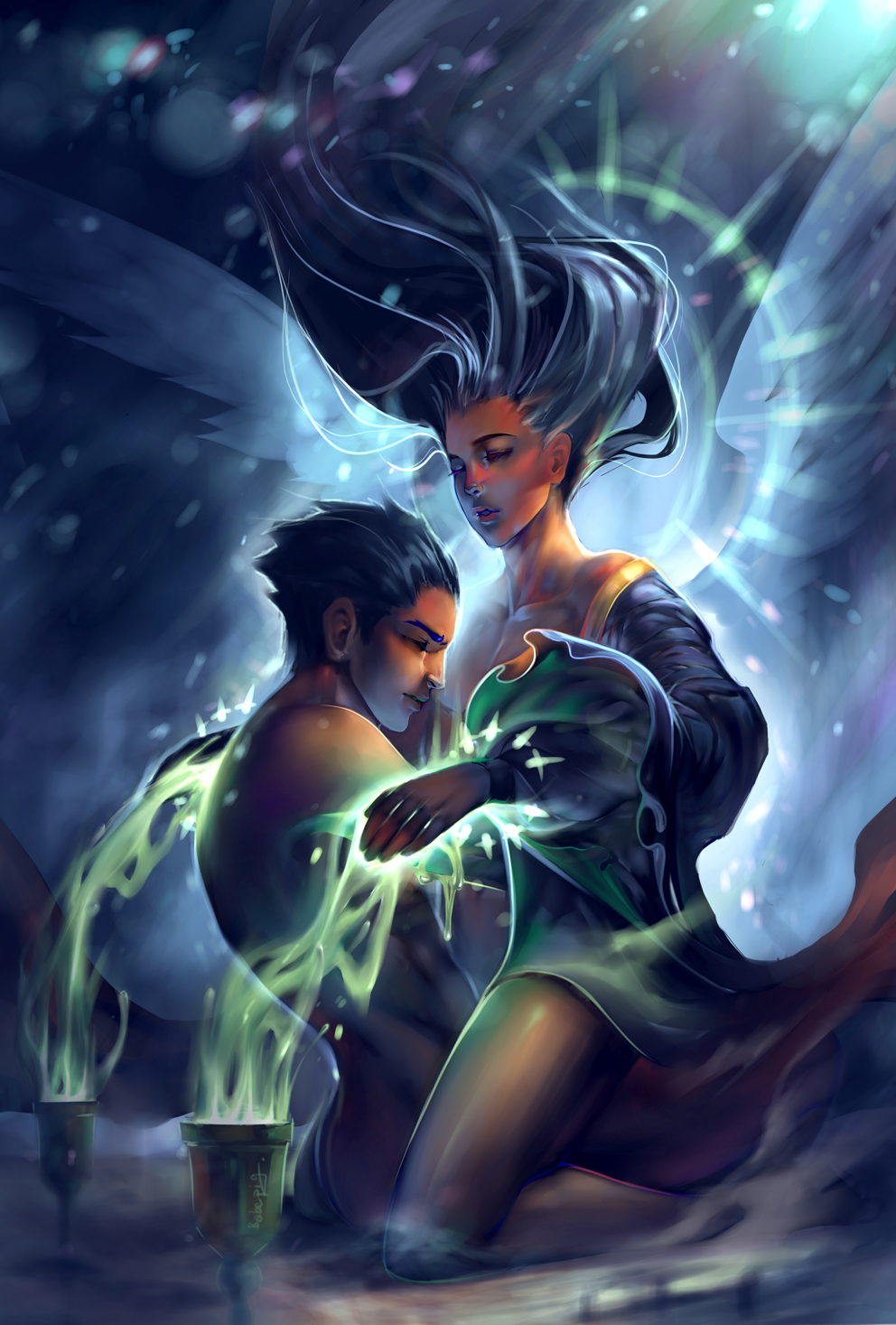 who want some heal ?
this action will improve efficiency of healing 500%

Oh, I have always loved this one, specially, the atmosphere is so great and magic I could die, but there's nothing better than this Uke's face and hair, god, I wish I could draw just like this, he is like a dream and I like the expression in the Seme's face. Just one thing, are they doing what I think they're doing or... It's no what it seems......? Anyway, the ilumination of the Uke's nape, sholders and chest, face, are amazing, amaaaaaaazing, I don't even know how to explain how beautiful it seems, also I love the wings, and his floating hair and robe, it's enchanting, extraterrestrial, sublime, I could congratulate you but I'm so damn jealous of ur talent that I will say nothing, cuz I'm a bad bitch.. rsrs Kidding, congratulations for such great artwork, this is really one of my favorites of urs. Keep it up, kisses =**
Reply

LOVELY!

Reply

Reply