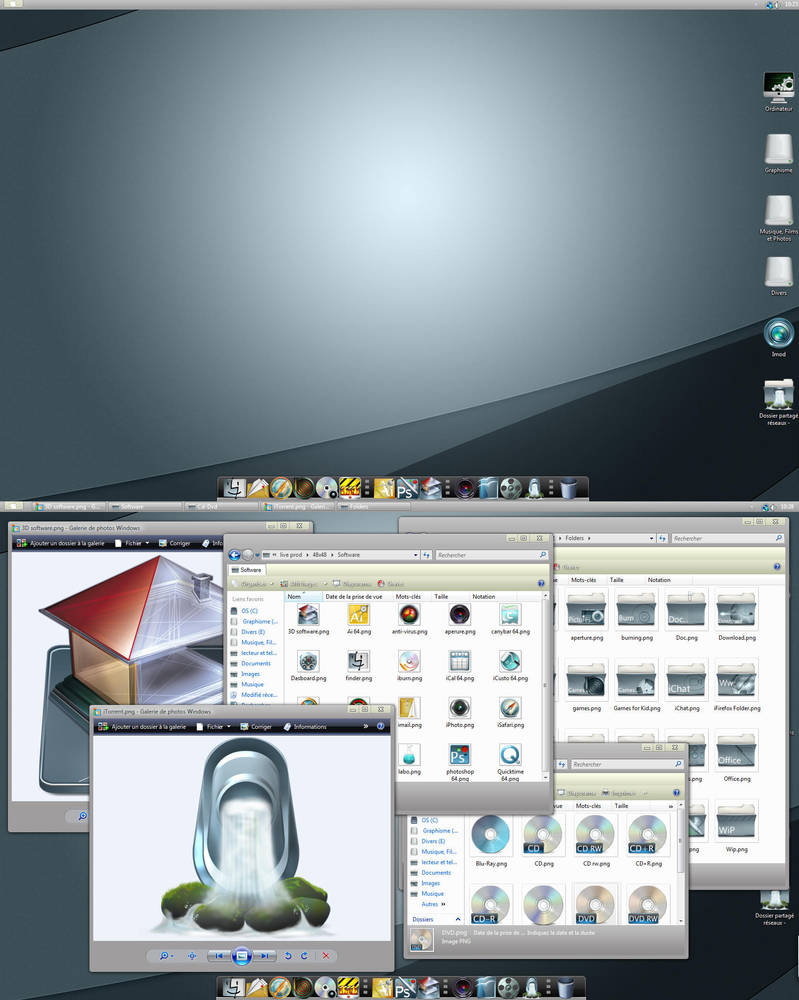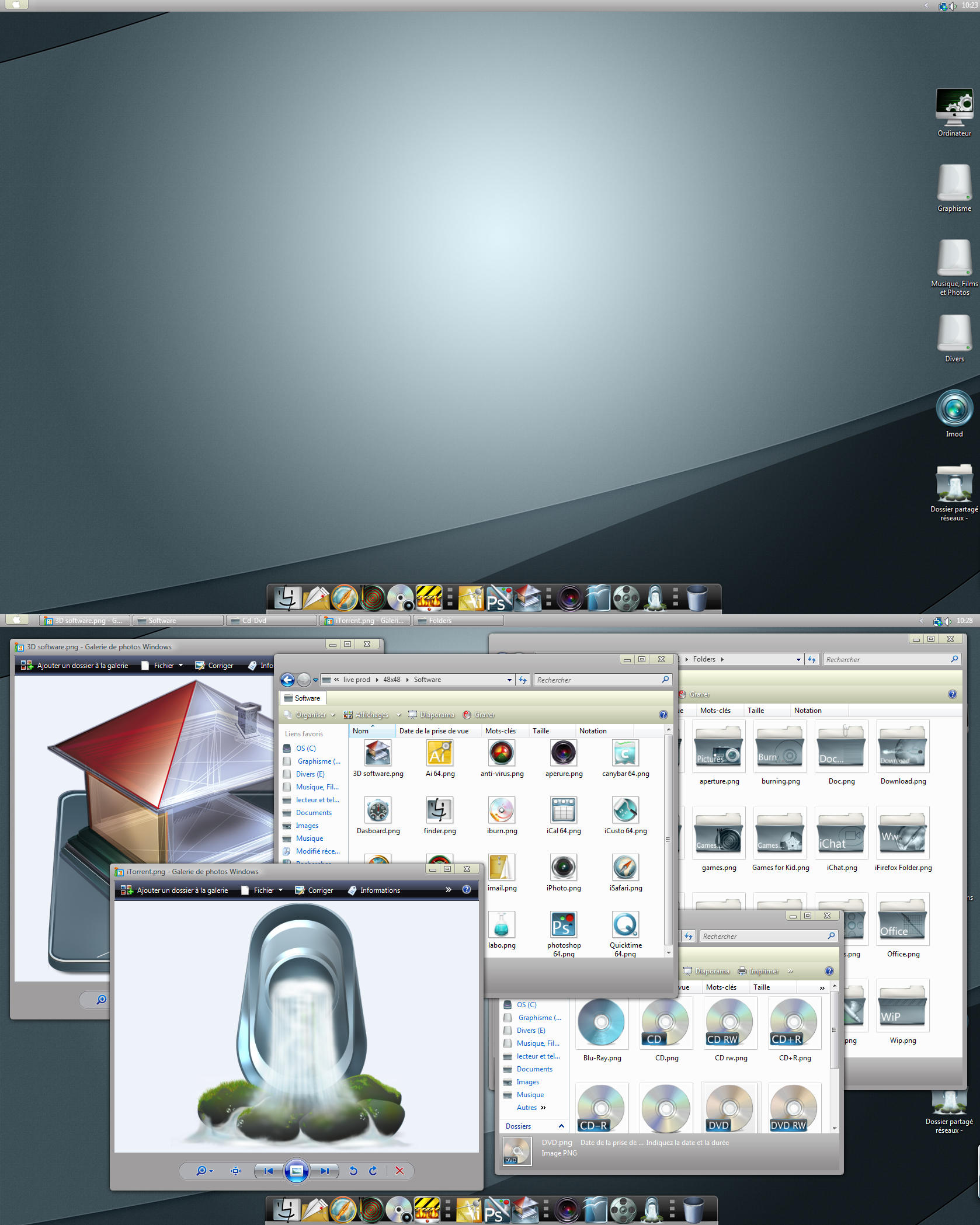 Watch
hello , alors voila un screen de mon pack qui vas sortir d'ici peu ( 1 semaine tout au plus..)

icones by me
wallpaper by GuiTuX
rocketdock theme by Troyenne
VS by i-Tunes for vista

Tient c'est mon dock

Merci

iMod est vraiment un bon pack, bravo

Sinon ton desk est sympa, hors mis le VS mac/vista like que je trouve moyen, mais l'ensemble est bien.
Reply

ça va être bien

Reply

Excellent shot mate! Btw, that water folder icon, I hope you release the set of those folders.

Reply

Thank's , yes i release this icon set ( one week of patience)

1 for vista
2 for Xp
3 for Dock ( png... 512 and 256 pixel)

and for the first time for me : for Mac ( .icns)
Reply

Cool looking desk!
It the VS avariable for winxp?
Reply

Sublime, d'ailleurs tu n'aurais pas un lien pour le fond d'écran ?
Reply

Dune il seras inclus dans le pack
Reply


ça rends vraiment bien (bon le VS est pas top, mais sous Vista on te pardonne

)
Reply