PLEASE READ BEFORE COMMISSIONING ME


Commission status:
Please check my Twitter account for updates as to when i have slots available! I also edit my username to show when I have commissions open/closed. I respond quicker to DMs there and emails than I do anywhere else.


You can watch my process for various illustrations on my Youtube Channel


Click to see more in my gallery!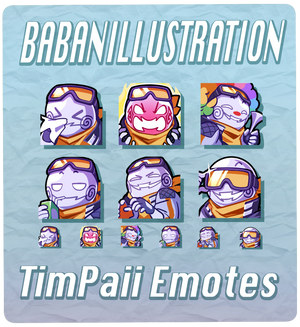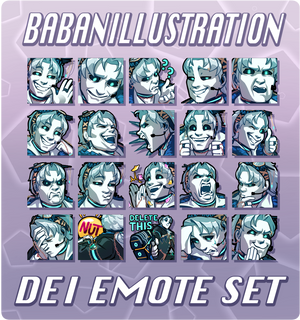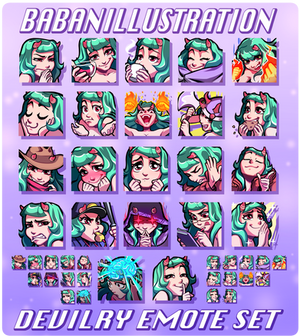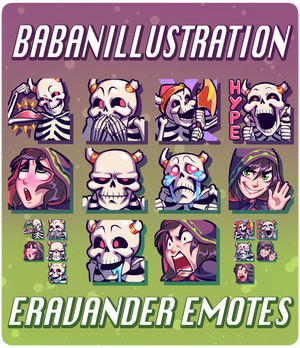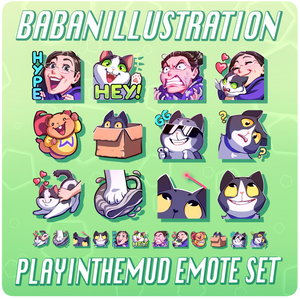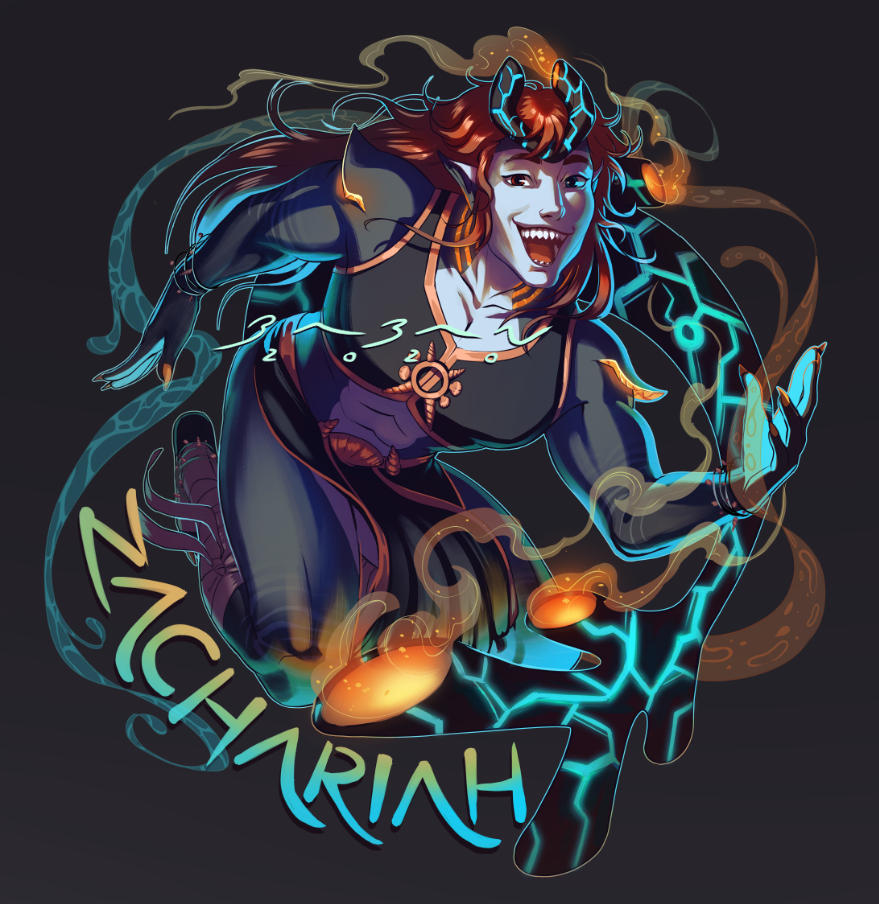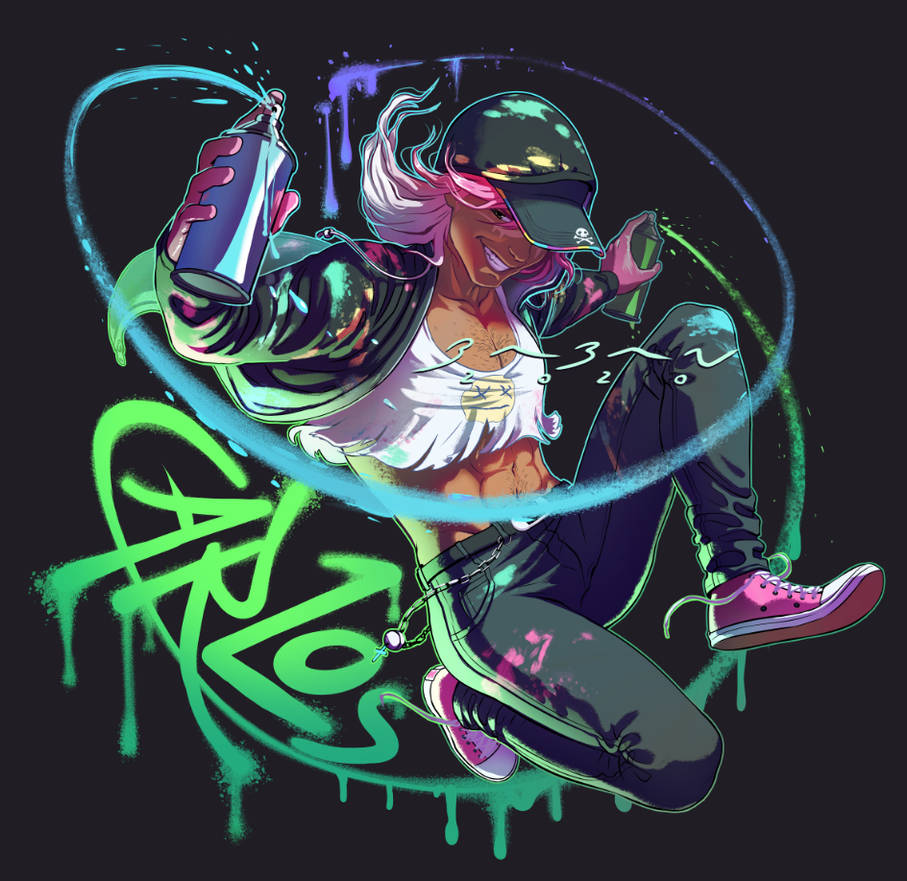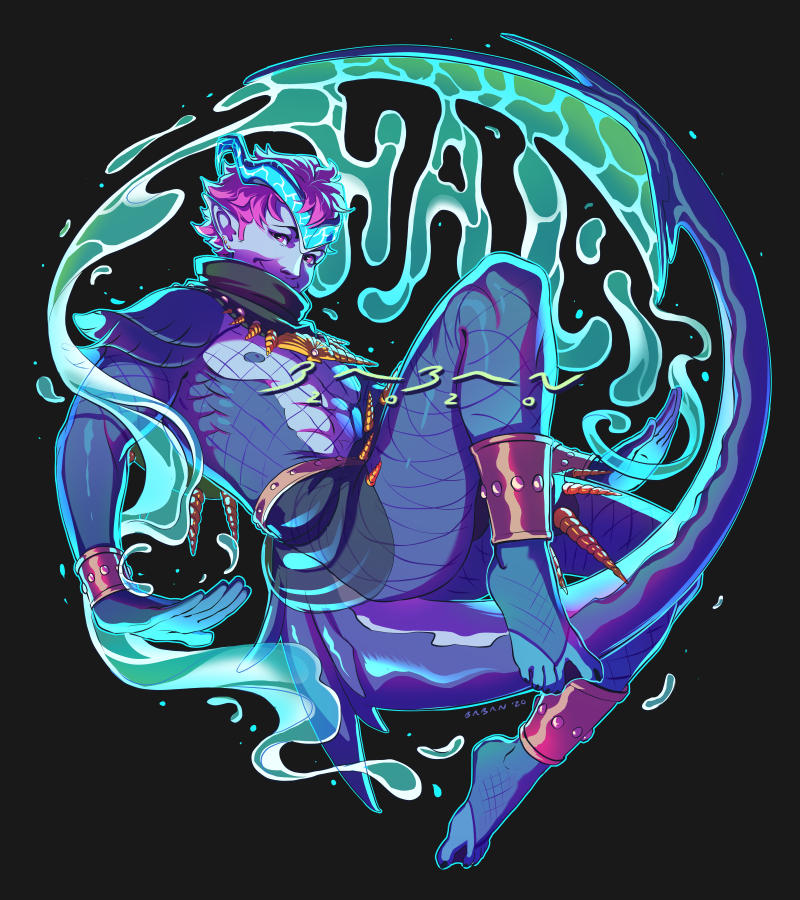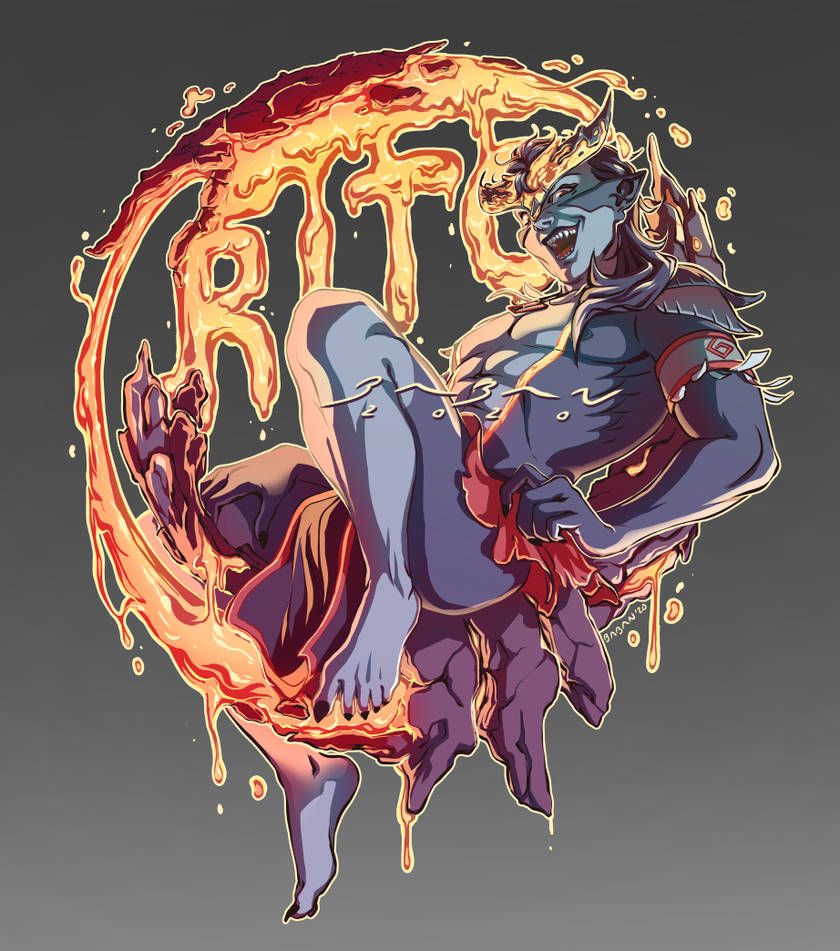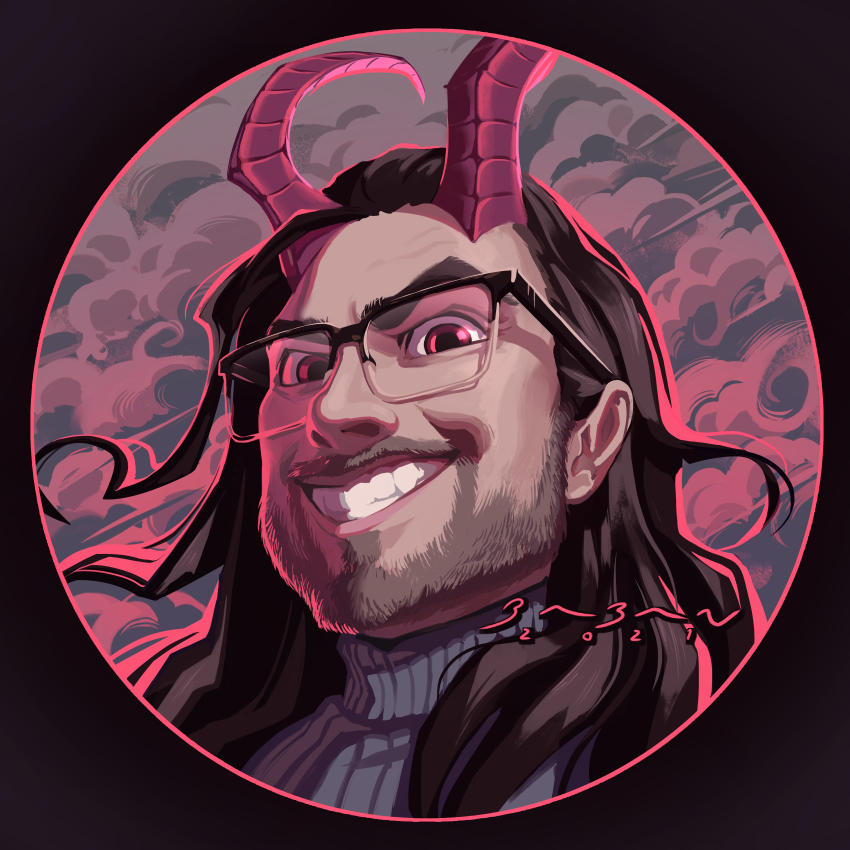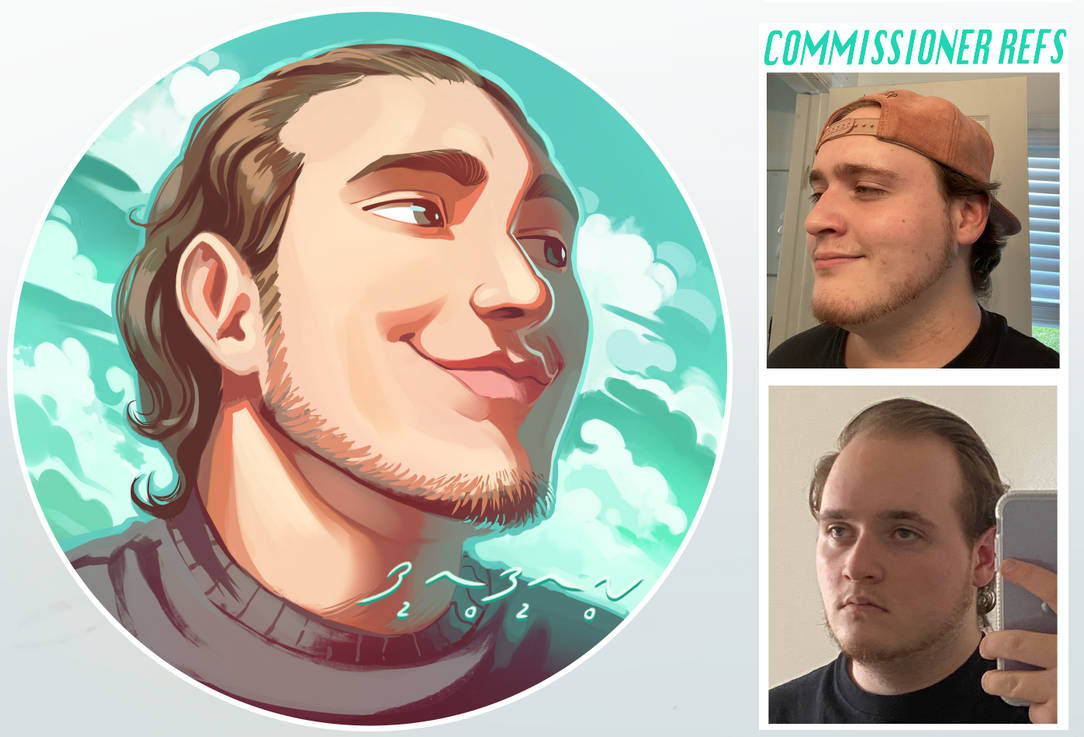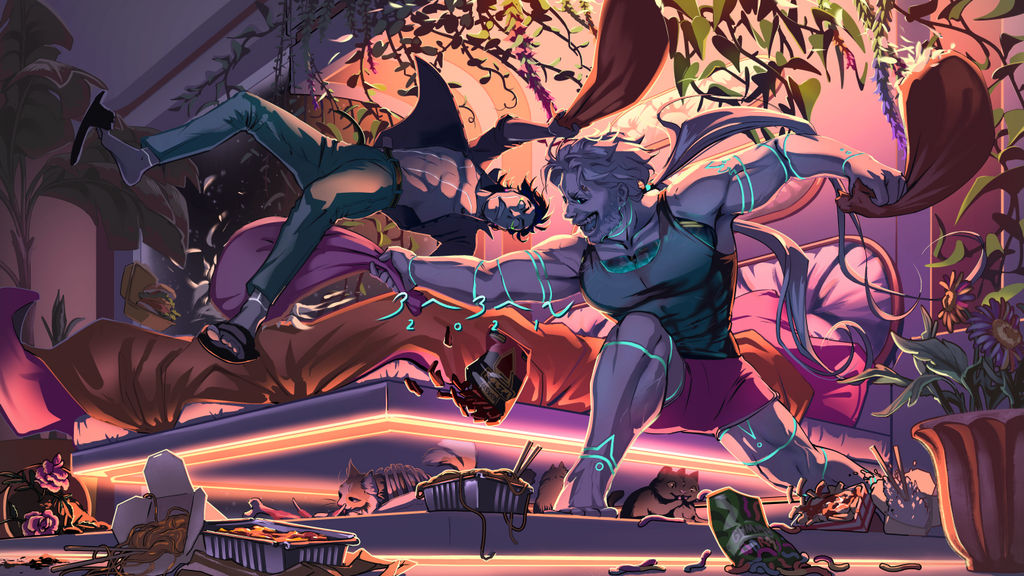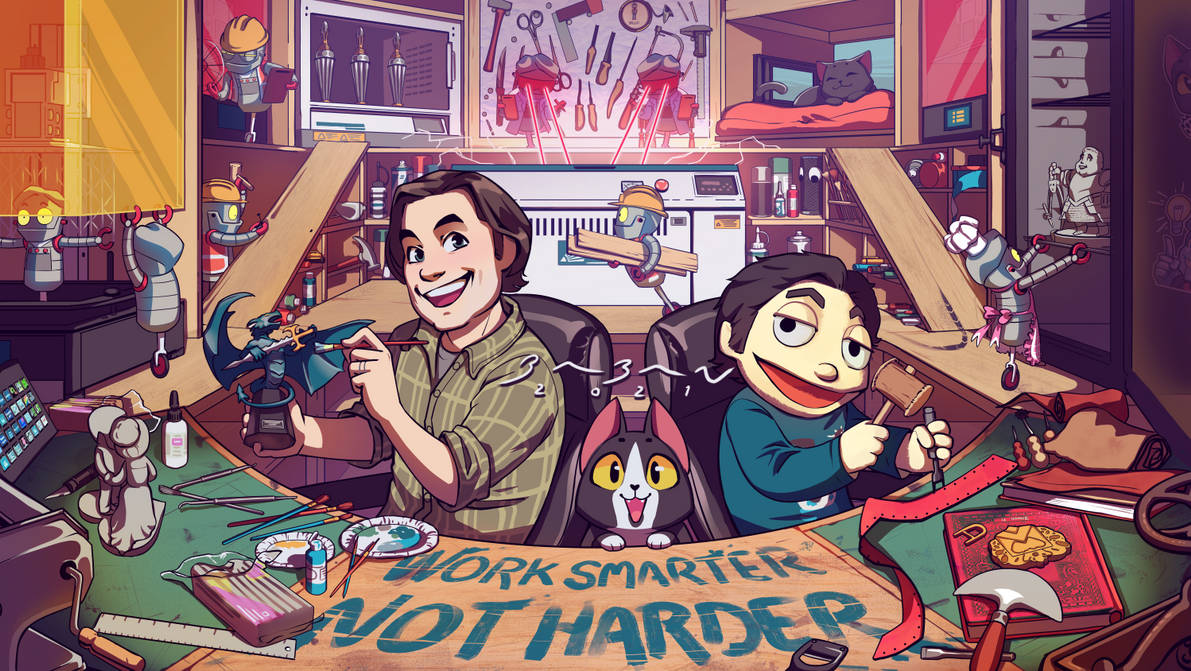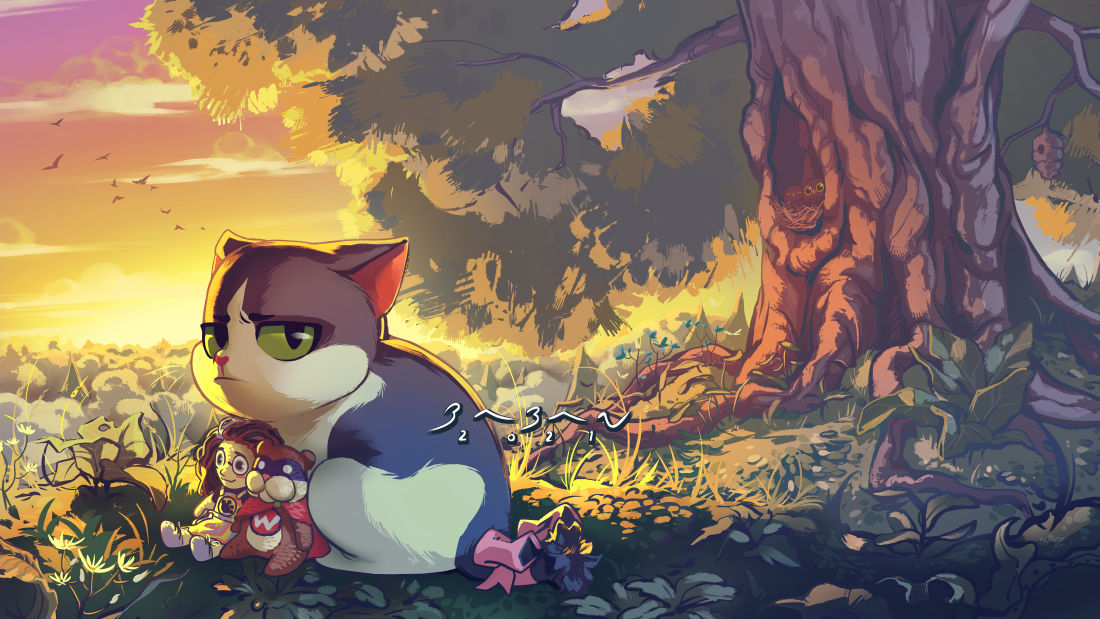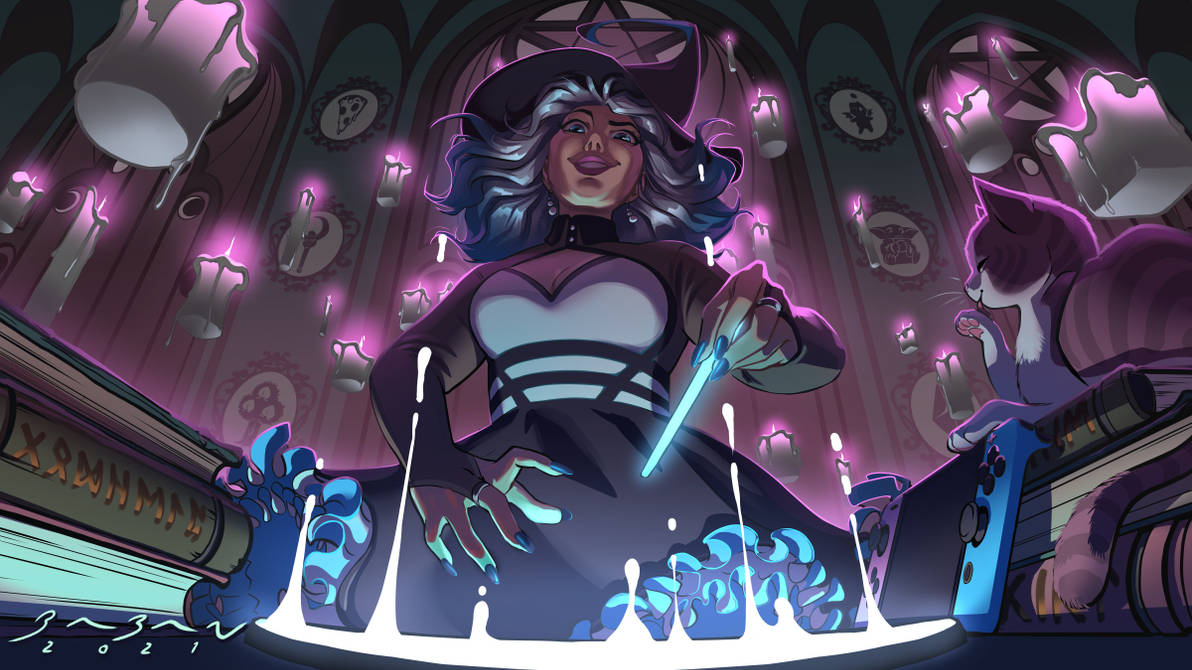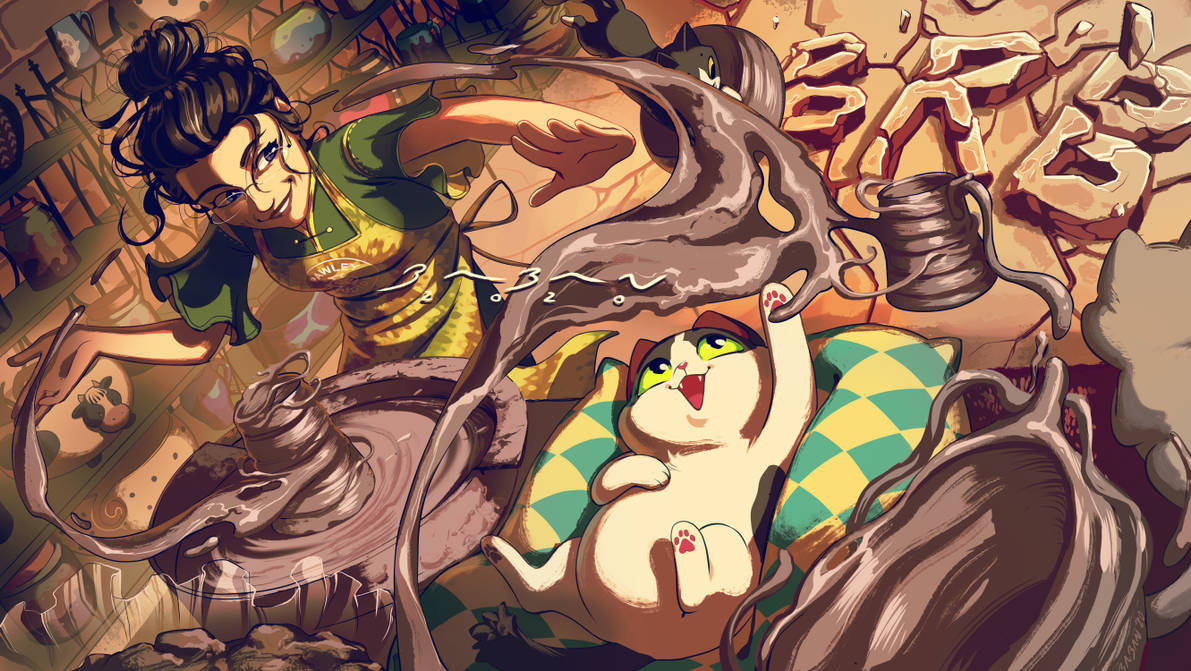 Prices:
Prices can vary depending on details and complexity of designs and amount or quality of
references provided.


Emotes £22 each
Icon portraits £150 each

Character and lettering design: £200+ each
Stream screens and full illustrations £350+
Animated stream screens £500+



As I work on more varied projects, giving price estimates has become more difficult, please send me an enquiry for a price estimate for your project using the sheet at the bottom.
The quickest way for me to give you an estimate is for you to link me something that I've already made that is in the style you want, and/or giving me visual references and short descriptions.
Below prices are estimates and will vary piece by piece:
As I work on more varied projects, giving price estimates has become more difficult, please send me an enquiry for a price estimate for your project using the sheet at the bottom.
The quickest way for me to give you an estimate is for you to link me something that I've already made that is in the style you want, and/or giving me visual references.



DISCLAIMERS:
Will draw:

- Ponies
- OCs
- From photo reference
- Mild nudity/pin-ups/raunchy themes (breasts and butts, but no penises/anything explicit)
- Animals


Won't draw:

-Anything explicit
-Anything overly complicated, e.g. super complicated mechs/machinery



TERMS AND CONDITIONS:
By commissioning me you acknowledge and agree to all of the below, unless exceptions have been agreed upon in private conversation during the commission process. (Exceptions or elaboration to any terms will be added in brackets)
- The artist retains the right to post the work to DA and any other site, including live streams and process recordings to Youtube. These will include any reference images you have given me.
- You may not resell my artwork, use it commercially, or for promotion of a commercial project, unless we have discussed and agreed on this usage.

- No work made by the artist may be used in any blockchain-related technology. This includes NFTs, cryptocurrency, or future inventions in this space.

- The artist retains the right to any profits made if, against the terms of the sale, the work is used for monetary gain.
- If commercial use has been agreed on, the rights to the use the design commercially will transfer to the client upon receipt of the full payment for both the work and the commercial rights.

- You may use sketch and line art commissions to practice your lines and colouring when credit is given and we have agreed on this usage.

- You may not remove my signature from commissions.

- Finished work will be sent as the file type in the item description. Layered or .PSD files will not be given.

- I will not start a commission until I have any requested references. A minimum of half payment is needed for any projects over £50. Commissions under £50 must be paid in full before I can start. Should the halfway point of the project be reached before the second half of the payment is received, The project will be paused and continued upon receipt of the second half of the payment.
- Full size un-watermarked files will only be sent over after receiving the full payment. Only watermarked screencaps will be sent over for approval before full payment is received.
- Extra may be charged for any changes to the concept agreed on after I have received half payment or full payment.

- If you are not satisfied with the piece I will not give refunds or redo the piece, however if I have missed minor details that have already been agreed to and you would like me to add them in, I will do my best to do so.

- You may not claim my artwork as your own, trace, or heavily reference my work and claim it as your own.

- Should there be any reason I cannot finish a piece, I will offer you the work that I have done for the price it would amount to with a refund for the remainder of the cost of work not completed.

- Confirmation on concepts and approval to continue will be taken from the individual who has enquired about and confirmed the commission. If any other parties are involved in approving the commission it should be conveyed through this individual.

- Once the commission is completed, I will send the completed file(s). Once received, the file is the responsibility of the commissioner. While the artist keep copies of completed commission files, they are not responsible for replacing or resending files should they be lost. It is strongly recommend that you the commissioner back up the file(s) once received.
Should the commissioner request a file to be re-sent, additional fees may apply.

- Should the commissioner provide me with references of designs that don't belong to them they take sole responsibility for any issues, legal or otherwise, that should arise from this.

-The work may not be used to attack or marginalise anyone. The artist retains the right to have you remove the artwork from anywhere you are using it if this is the case. If you do not remove the artwork after being asked, The artist will contact the platform or service it is being used on to have it removed.

-All work is custom to order.



How long will the commission take?
I usually have a bit of a waiting list, so expect a few weeks to months before I can start on your commission. Once I am available I will be working with you until your commission is finished.

I send previews for approval at different stages to make sure everything is correct and that I can continue, this can vary depending on which points you'd like to see them and how big the project is.
Payment/how to commission me:
- DM me on twitter (if you don't have a dA account, you can email me at babakinkin@gmail.com), you may send me questions about commissions at any time.

- A commission form can be found in the next section if you're not sure what I need to know, which you should fill in if you're serious about wanting a commission.

- Wait for me to reply and discuss the commission and agree on any exceptions to my terms and conditions.

- Once we have agreed on a price and concept and I have the references that I need from you along with your paypal e-mail, I can send you an invoice for the payment.

- Once I have either half or full payment, I will book you into my waiting list and give you a start date for your commission.

BASIC COMMISSION REQUEST FORM FOR EXTRA HELP (what to include in a commission enquiry)
INTENDED USE; Private Personal / Promotion of a personal project / Commercial / Promotion of a commercial project

TYPE; sketch / lineart / lineless

COLOURING STYLE; full painted /cell shaded / flat colours -feel free to show me a style that you like, or check my gallery for something you like.

CHARACTERS/BACKGROUNDS REFS; Links to references along with a short description of their personality/relationships to each other and any props they could be interacting with. References for backgrounds/environments and mood.

SPECIFICS; Enquiries about backgrounds, asking if I will draw a character a certain way, any specific details you'd like to be prominent in the finished artwork.

YOUR IDEA; I'd like you to tell me how you see the finished commission looking so I can have a better idea of what you're looking for and can better cater to it, you can be as specific or vague as you like, feel free to reference other art, or art from my gallery.

REQUIRED FILE SIZE: size that you'd like the final rendered files to be, or file size required for intended use. If you intend to print the art and the maximum size you'd like it.

OTHER;

If you would like to discuss exceptions to any of the terms stated in my rights.