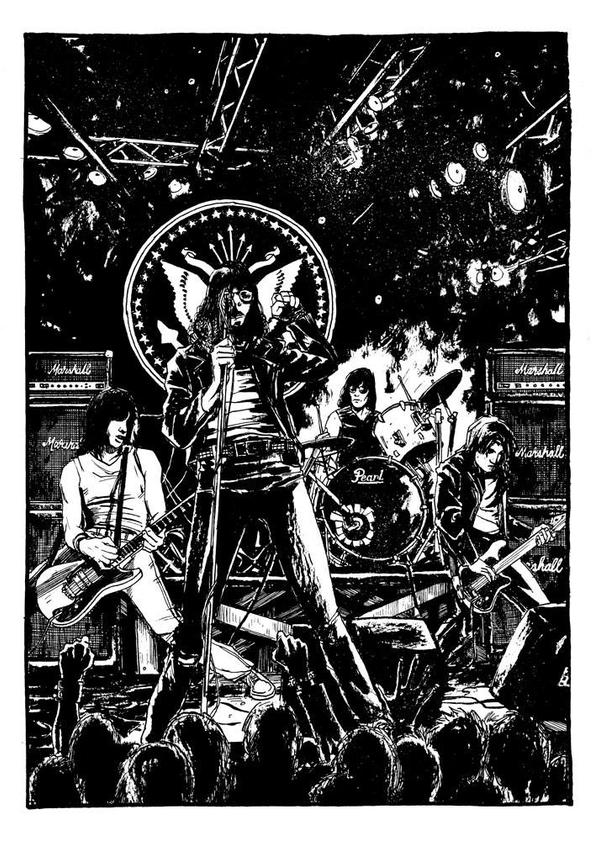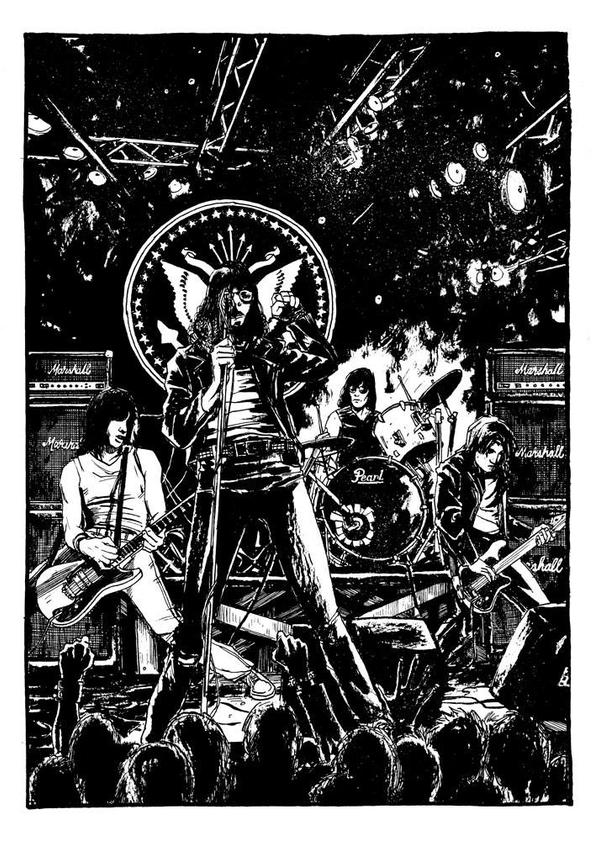 Watch
Johnny, Joey, Marky and CJ Ramone; leading splash page for my new comic project, "Do You Remember Rock 'N' Roll Record Stores" for Nix Comics. Approx. 9x15", ink on watercolor paper. All analog, zero digital tomfoolery.
DYR is based on a memoir by Anyway Records founder Bela Koe-Krompecher, and adapted by Ken Eppstein. It tells the story of a pair of record-store clerks who meet The Ramones, setting off a night of hysteria through back alleys, seedy bars, and dive diners.
The project will be crowd-funded through Kickstarter;
click here to check it out!
The campaign runs through Sunday, March 9th, so if you want to see this in print as much as I do, please support our cause!

Beautiful, this is a book you were born to draw. Awesome
Reply

Thanks Steve! It's a pretty intense job; lots of crowd scenes and intensely referenced backgrounds. It will be nice to finish it

Reply

Hey! Awesome piece!
Great to see these guys!

Reply

Outstanding. Love the music group, too.
Reply

I can't think of a more appropriate artist for that story!! Awesome, man!
Reply

Reply

Reply

Reply

Thanks! Still a lot of work ahead of me before the deadline on this project, but it sure is fun.
Reply