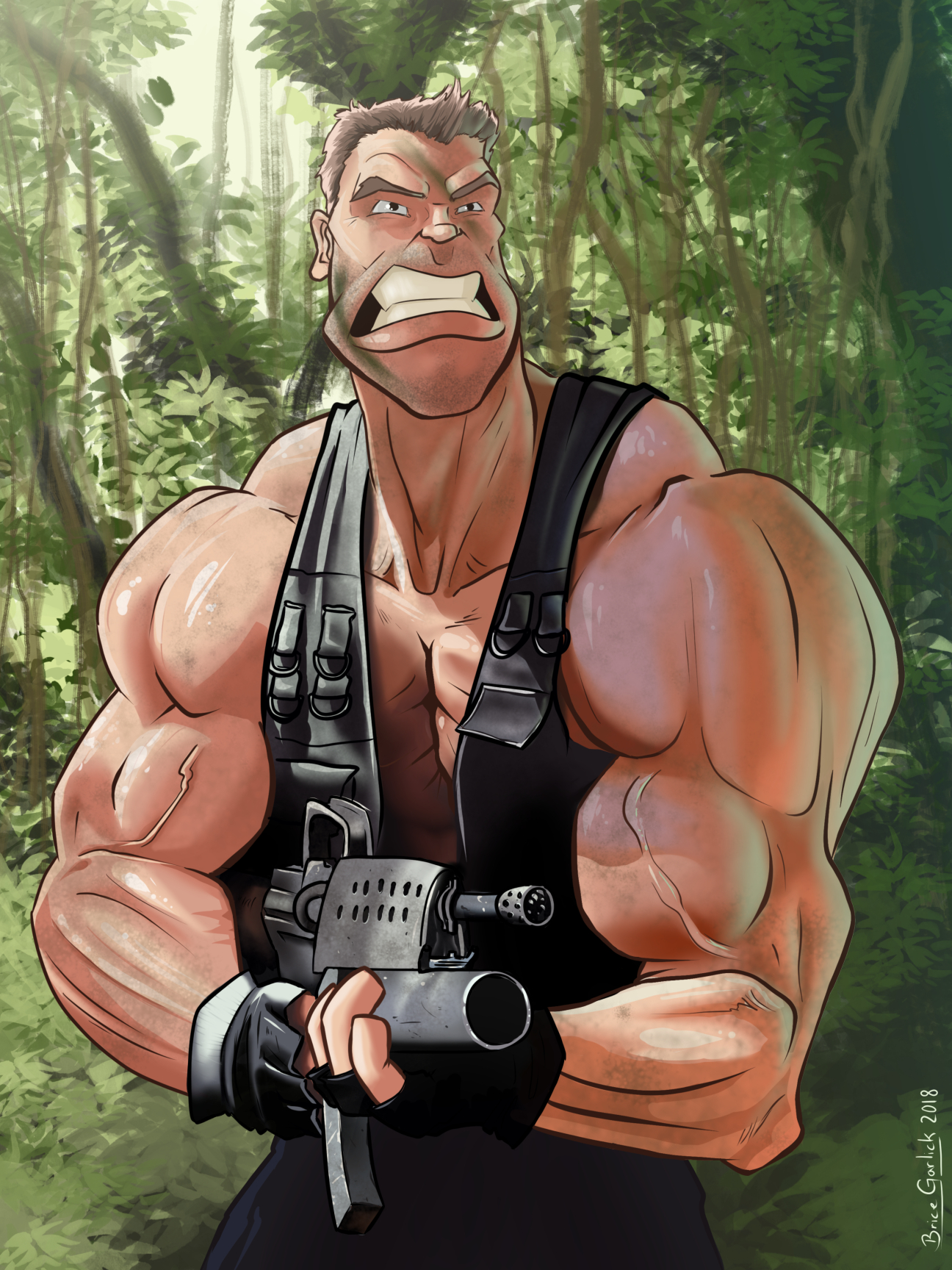 GEET TO DA CHOPPA! A bit of a different style for me but I think it might become my norm

Arnold looks friggin' great, the only thing that's bothering me is the perspective of the gun, but that's pretty difficult anyhoe.
Reply

Thanks! I agree with the gun, it was a tough one. It is coming more toward the viewer than to the side, but enough of a turn that you're able to see it's sides and stuff. I just called it good after I fiddled with it for too long.
Reply

Reply

Reply

Reply