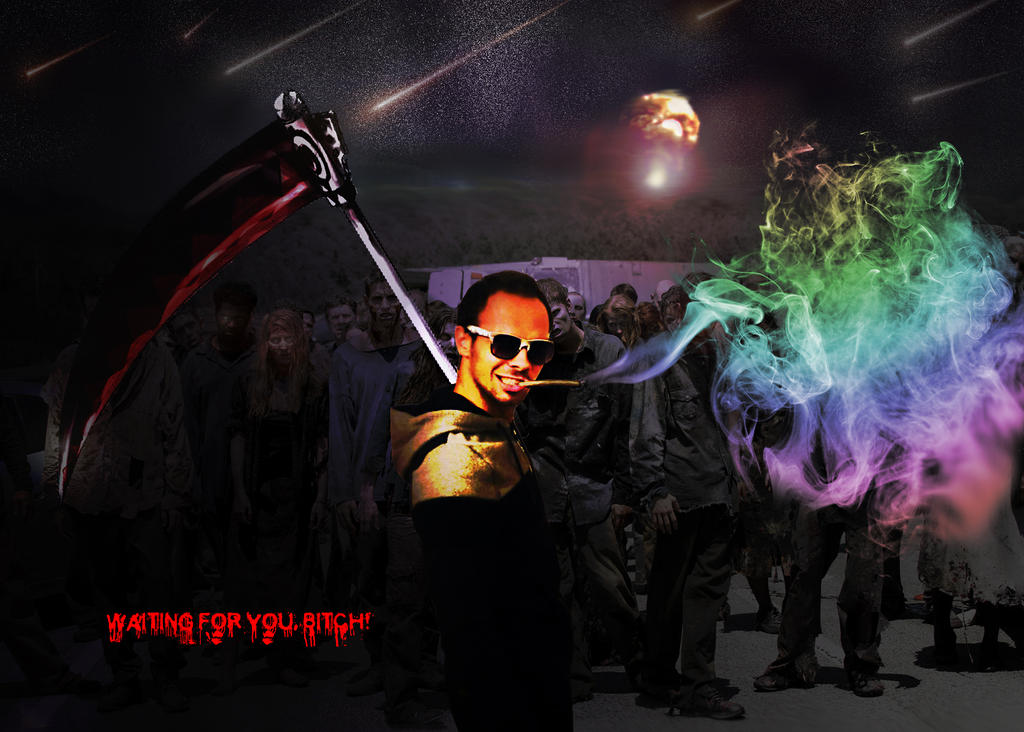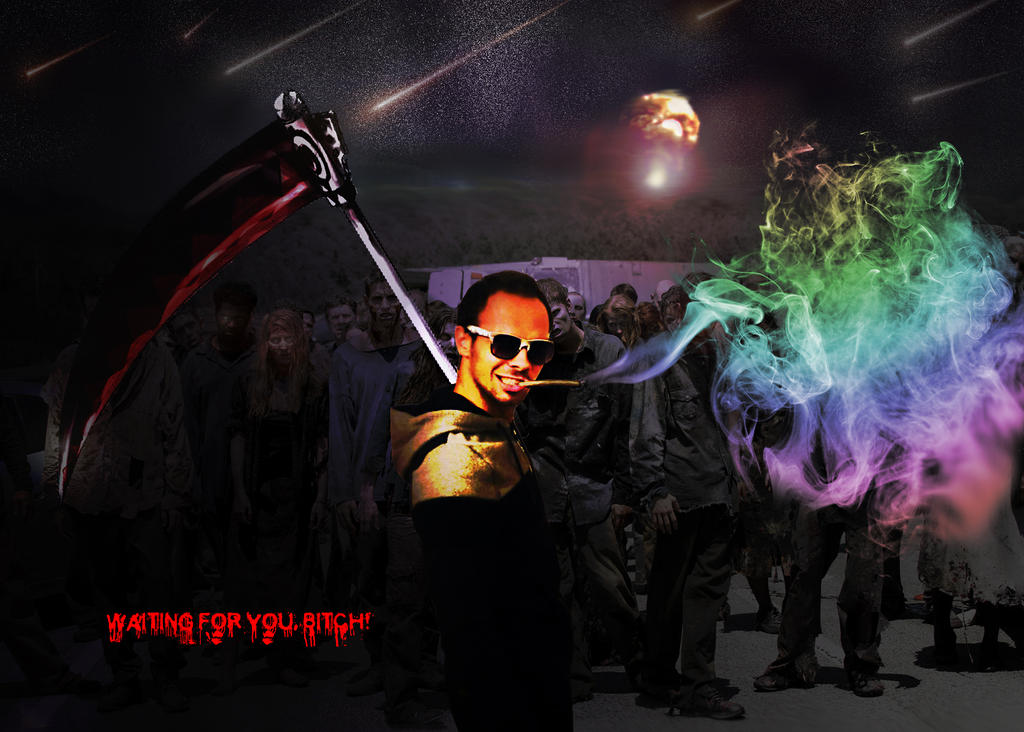 Creation for the birthday of a friend that happened just after Halloween

The zombie hord was taken from the Walking Dead TV show.
I don't own all the credits of the resource used on this piece. I put it here for portfolio references, please tell me if you wish to see it disappear from the Internet.